Centro Cardiologico Monzino
Heart Surgery Italy, Heart Diseases Treatment Europe, Top Heart Surgery Centers Italy, Best Heart Surgeons Italy, Cardiovascular Surgery Italy, Heart Care Italy
No. 4, Via Privata Carlo Parea , Milan, Italy

Specialty:

Heart Care/Surgery

Focus Area:

Medical Tourism Italy, Heart Surgery Italy, Heart Diseases Treatment Europe, Top Heart Surgery Centers Italy, Best Heart Surgeons Italy, Cardiovascular Surgery Italy
Centro Cardiologico Monzino Profile Overview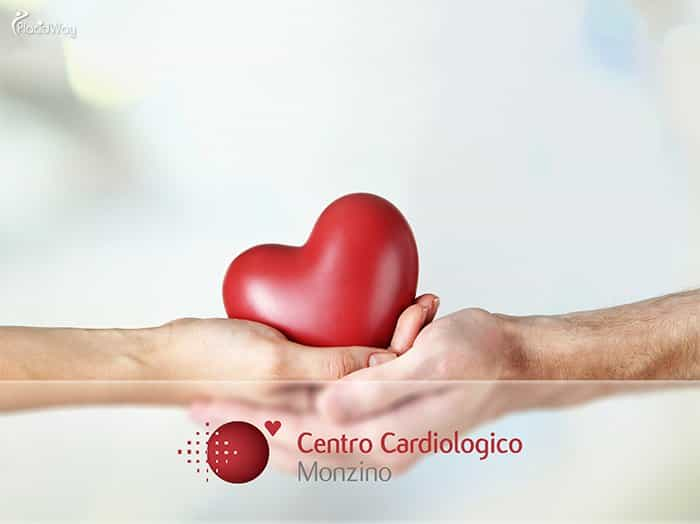 Centro Cardiologico Monzino was founded in 1981. With a donation by Italo Monzino, Order of Merit for Labour, and the inspiration of Professor Cesare Bartorelli of the University of Milan, the Centro Cardiologico Monzino was brought to life. It was the idea of Prof. Cesare Bartorelli to create a centre exclusively devoted to the treatment of cardiovascular diseases.
In 1992, Centro Cardiologico Monzino also became a Scientific Institute of Research and Treatment, being the home of the Degree Course in Medicine and Surgery, the Schools of Specialization in Cardiology and Heart Surgery and the Degree Course in Cardiovascular Physiopathology of the University of Milan.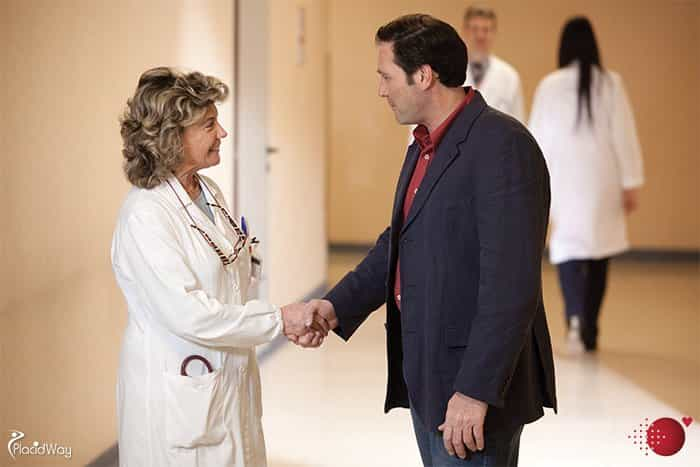 Mission
Centro Cardiologico Monzino in Milan is an IRCCS (Scientific Institute for Research and Treatment) dedicated to cardiovascular diseases.

Affiliated with the University of Milan, it aims at excellence in the treatment of patients by integrating scientific research and clinical practice.

The Institute, accredited with the National Health Service, has a Specialized Emergency Unit for cardiovascular emergencies

As a part of Lombardy's 118 emergency system, it guarantees 24/7 services, including the treatment of acute myocardial infarction by primary angioplasty, aortic acute syndrome, cardiac and vascular surgical emergencies

The treatment and research work at Centro Cardiologico Monzino is organized in integrated, specialized units.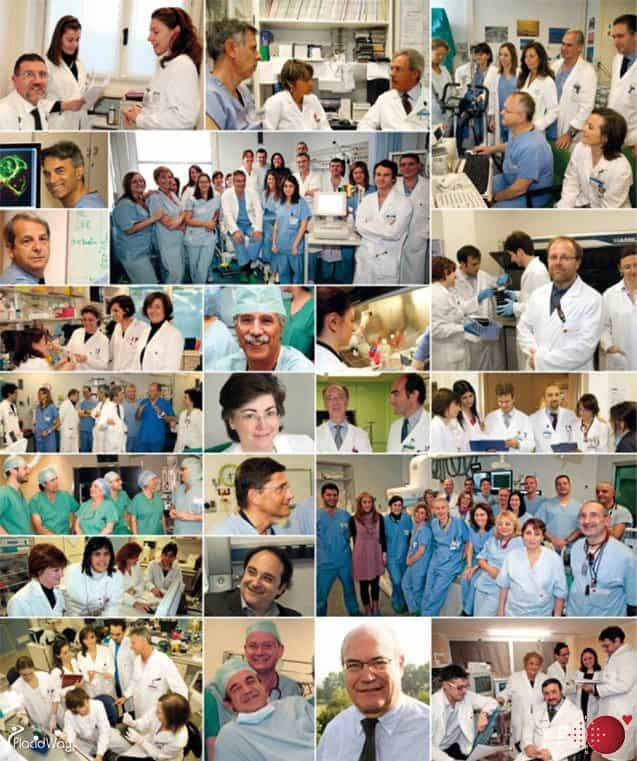 Our Strengths
Centro Cardiologico Monzino is the only IRCCS for cardiovascular disease in Italy and one of the first in Europe; the excellence of our institution is demonstrated by innovative projects, such as:
People before medical personnel and care for doctor – patient relationship

Monzino - Prevention for local population (new center to be opened in Ponte Lambro neighborhood)

M.A.L.V.A.: center of valve and aortic disease

New Aortic Valve TAVI

Artificial Heart: Destination Therapy

Wireless Pacemaker

New Bioabsorbable Coronary Stents

Cardiovascular Telemedicine: prevention, post-surgical rehabilitation and chronic illnesses

Imaging integrated multimodal (Eco, TC, MRI)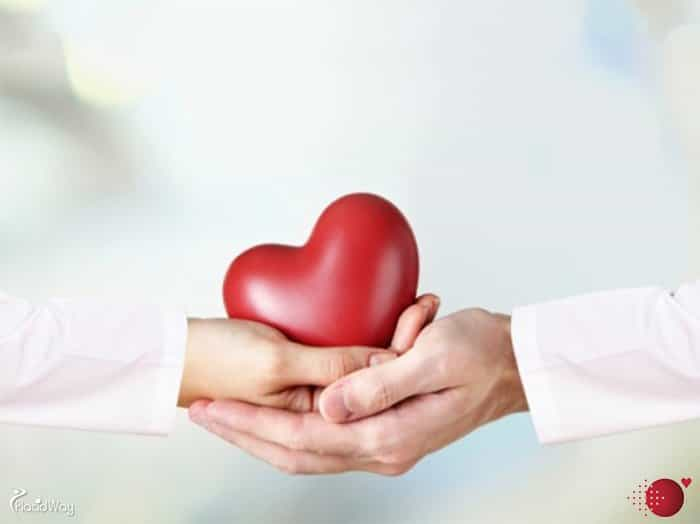 CCM offers complete cardiac care for a variety of medical conditions such as:
coronary heart disease

arrhythmias

heart valve and replacement

heart failure and hypertension

thoracic and abdominal aortic disease

aneurysms

peripheral vascular disease

venous insufficiency

non-healing wounds
The CCM medical team also works closely with other departments, being able to address various other health issues that affect the vascular system, such as diabetes. The center's dedicated and experienced surgeons, cardiologistics, interventional cardiologists and the rest of the medical staff have managed to transform Centro Cardiologico Monzino into one of the leading cardiovascular centers in Italy.

Centro Cardiologico Monzino (CCM) of Milan is one of the 47 Research Hospitals and Treatment Centers in Italy and it is the first for cardiovascular diseases.
CCM follows a multidisciplinary approach to patient disease through the organization of two major departments:
Cardiology
Cardiovascular Surgery
And the following Areas:
Interventional Cardiology (PTCA, etc.)
A modern branch of Medicine, with a very high technology standard dealing with non-surgical management of cardiovascular diseases. Its role has rapidly grown from a predominantly diagnostic activity to a full range of therapeutic interventions as alternatives to traditional surgical and medical treatments. CCM is a top centre in elective coronary artery disease treatment using updated coronary angioplasty techniques with innovative drug-eluting and bio-absorbable stents, in peripheral vascular procedures (carotid angioplasty, stenting, peripheral angioplasty and insertion of aortic endo-prosthesis), in structural heart disease (alcohol septal ablation for hypertrophic obstructive cardiomyopathy,atrial septaldefect and patent foramen ovale closure, appendage obliteration) in renal denervation and in other peripheral interventions.
Arrhythmology and Electrophysiology and VIC Unit (Ventricular Intensive Care Unit)
The clinical activity of this area deals with the diagnosis and treatment of arrhythmias, both atrial and ventricular, from the most benign to those potentially dangerous for survival.Every arrhythmia is treated through electrophysiological procedures and cardiac pacing. Treatments consist mostly in radiofrequency catheter ablation of the arrhythmia guided by conventional mapping or, more often, after 3D reconstruction and substrate mapping.Extensive activities within the cardiac stimulation are also performed, such as, the conventional pacemaker implantation, implantable defibrillators, pacemakers for cardiac resynchronization and procedure of the removal of lead damage or device infection.
During 2013,CCM has been selected as one of the first centers in Europe to use a revolutionary pacing technology, the NANOSTIM, a leadless cardiac pacemaker system to avoid leads, pockets and connectors required by conventional ones and to eliminate associated complications.
Critical Cardiology (Emergency, Clinical Cardiology, Intensive Care and Rehabilitation)
Heart Failure, Clinical Cardiology and Cardiac Rehabilitation Unit
By using advanced diagnostic tools and innovative therapeutic strategies, the Unit aims at assessing and treating heart failure of different etiologies, valvularheart disease, pulmonary hypertension.It also provides cardiovascular rehabilitation and takes care of patients affected by heart diseases needing a global evaluation and drug treatment.Evaluations are carried out with the aid of state-of-the-art advanced technology: cardiopulmonary exercise test, respiratory function test, gas diffusion study, echocardiography and cardiac CT and MRI in cooperation with the Cardiovascular Imaging Unit. Based on these clinical and instrumental evaluations, therapy is optimized.
Cardiovascular Surgery (Cardiac & Vascular Surgery)
The Cardiac Surgery involved both traditional (also extracorporeal circulation) and the most advanced techniques (new devices/implants, minimally invasive techniques such astranscathether mitral valve repair and sutureless aortic valve implantation) in all the fields of adult cardiac surgery . In particular it deals with coronary surgery (coronary artery disease and its acute complications), aortic valve surgery ( prosthetic replacement of the aortic valv , TAVI, mitral and tricuspid valve and anatomic reconstruction), arrhythmia surgery ( surgical and /or hybrid correction of atrial and ventricular arrhythmias ) and congenital defects of the adult ( interatrial and interventricular ).In 2013 this unit performed 700 surgical interventions, with high prevalence of valvular repair-replacement.
Cardiovascular Imaging (Echo, CT & MRI)
With its multimodal approach this area offers the best clinical and diagnostic performance concerning the cardiovascular pathologies, also granted bythe fully collaboration between cardiologists and radiologists, the constant development of updated technologies and of new models and protocols of cardiovascular imaging.This diagnostic department includes three main areas: Echocardiographic Laboratories (also 3D-TEE), Cardiovascular Radiological Imaging (Computed Tomography) and Cardiac Magnetic Resonance.
Since March 2015, a new TC device, that captures high definition of all the heart in one beat, allows to perform the examination in all patients, regardless of their rhythm and their clinical situation.
Emergency Unit, Acute Cardiac Care Unit, Intensive Cardiac Care Unit
It is the only example in Italy of Emergency Unit exclusively devoted to cardiovascular disease, guaranteeing emergency treatment for acute medical conditions 24 hours a day, seven days a week. With 9 beds provided with continuous ECG monitoring and main non-invasive vital indicators, EU treats patients in order of acuity. The unstable patients are hospitalized in the Acute Cardiac Unit, unless they need to be admitted to the CCU, being in a potentially life-threatening condition.In addition, in the last few years it has been created the Chest Pain Unit,focused on the management of chest pain.
The 13-bed Intensive Care Unit (ICCU), with aspecially trained staff,takes care of patients with acute coronary syndrome and their complications, with major acute cardiovascular events and, generally, with high-risk conditions.
Vascular and Endovascular Surgery Unit
The Vascular and Endovascular Surgery Division, carries out open, endovascular and hybrid treatments for pathologies related to aortic-arch surgery, descending thoracic aorta, thoracic- abdominal aortic diseases, supra aortic vessel and limb artery pathologies. All types of peripheral vascular of the upper and lower extremities including arterial occlusivediseases and vein disorders are also treated with advanced technology and high-quality clinical staff.Since 2008 it has been opened a new multifunctional operating room combining vascular and endovascular surgery techniques to perform trans-catheter aortic valve implants (TAVI).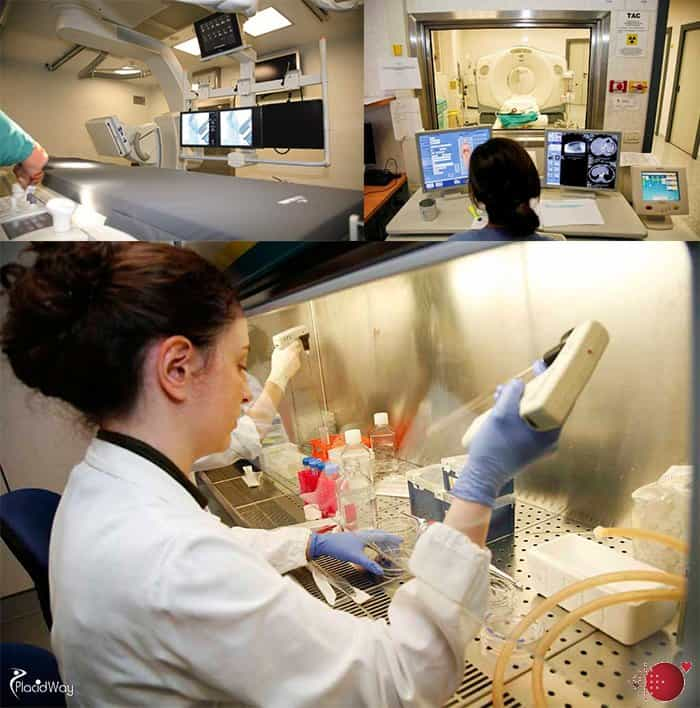 Centro Cardiologico Monzino offers:
FOR OUTPATIENTS:
Check up or preventive inspection and examination for asymptomatic patients
Second opinion: elaboration of diagnosis or treatment plan
Detection in early stage of cardiovascular disease within 6 hours without hospitalization
INPATIENTS:
Interventional Cardiology
Cardiovascular Surgery
Clinical Cardiology
Rehabilitation

Why Choose Centro Cardiologico Monzino?
Our physicians are dedicated to offering patients the best and latest technological available methods for prevention & cure of cardiovascular diseases

CCM is based on a patient-focused system

Our values are: innovation and a high level of specialization, therapeutic and diagnostic research, healthcare and treatment decisions based on the patient's needs

All patients have equal rights to treatment, regardless of their nationality, sex, race, religion or income.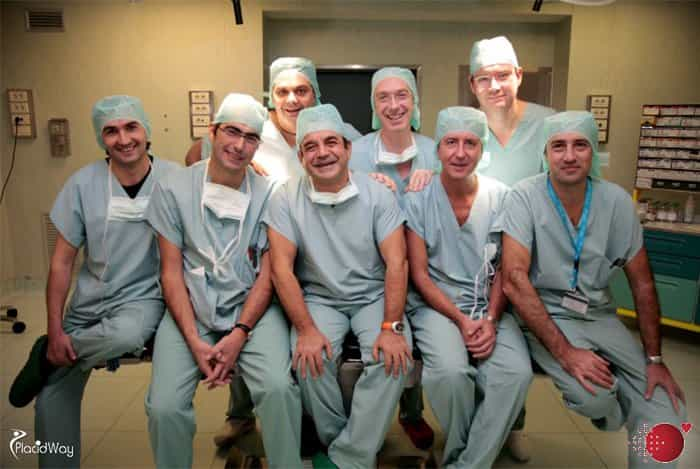 For more information about the Centro Cardiologico Monzino and the treatments and procedures it offers, click the button below.

---
---