Endodental Group
Tijuana, Mexico
Calle Ignacio Comonfort #9378-101 Zona Rio CP. 22010

Focus Area: Endodental Group | Dental Care | Dental Veneers | Dental Crowns | Bridges | Cosmetic Dentistry | Full Ceramic Restorations | Orthodontics | Fixed Bridges | Dental Surgery | Restorative Dentistry | Tijuana, Mexico
Endodental Group, Dental Care, Dental Veneers, Dental Crowns, Bridges, Cosmetic Dentistry, Full Ceramic Restorations, Orthodontics, Fixed Bridges, Dental Surgery, Restorative Dentistry, Tijuana, Mexico
Profile

Welcome to Endodental Group!
Endodental Group's main objective is to offer high quality dental treatments and an amazing customer service at the most affordable prices.
Established in 1999, EndoDental Group is a Mexico-based dental company that complies with the strictest U.S. health guidelines to provide high quality dental care. Available for citizens living in the U.S. and Mexico.
Typically, a procedure with EndoDental Group costs patients 1/3 the amount the same procedure would cost in the U.S. Located within easy access of the U.S. and Mexican border, EndoDental Group office is located in one of the best areas in Tijuana on Zona Río just minutes away for the border. Today more than 97 % of their patients come from the U.S. to receive affordable dental care.

Treatments
The basis for modern dental implants is a biologic process called osseointegration where materials, such as titanium, form an intimate bond to bone. The implant fixture is first placed, so that it is likely to osseointegrate, then a dental prosthetic is added. A variable amount of healing time is required for osseointegration before either the dental prosthetic (a tooth, bridge or denture) is attached to the implant or an abutment is placed which will hold a dental prosthetic.
Endododontics, more commonly called root canal treatment, is a dentistry specialty dealing with tooth pulp abnormalities and issues surrounding the root of a tooth. The causes, diagnosis, treatment and prevention of such diseased or injured teeth can now readily be taken care of with the help of endodontics, whereas in the past once a tooth was diseased or damaged it was usually pulled.

A bridge is a fixed dental restoration (a fixed dental prosthesis) used to replace a missing tooth (or several teeth) by joining an artificial tooth permanently to adjacent teeth or dental implants.
Crowns are often needed when a large cavity threatens the ongoing health of a tooth. They can be made from many materials such as porcelain, metal cast, gold and zirconia. Dental crowns are often used to improve the strength or appearance of teeth.
A denture is a removable replacement for missing teeth and surrounding tissues. Two types of dentures are available — complete and partial dentures. Complete dentures are used when all the teeth are missing, while partial dentures are used when some natural teeth remain.
Dental veneers (porcelain veneers or dental porcelain laminates) are wafer-thin, custom-made shells of tooth-colored materials designed to cover the front surface of teeth to improve your appearance. These shells are bonded to the front of the teeth changing their color, shape, size, or length.

Teeth whitening lightens teeth and helps to remove stains and discoloration. Whitening is among the most popular cosmetic dental procedures because it can greatly improve how your teeth look.
A composite filling is a tooth-colored plastic and glass mixture used to restore decayed teeth. Composites are also used for cosmetic improvements of the smile by changing the color of the teeth or reshaping disfigured teeth.
Branch of Odontology specialized in dental treatment for children and teenagers.
Dental braces (orthodontic cases) are devices used in orthodontics that align and straighten teeth and help to position them with regard to a person's bite, while also working to improve dental health.

Teeth cleaning is part of oral hygiene and involves the removal of dental plaque from teeth with the intention of preventing cavities (dental caries), gingivitis, and periodontal disease.
A wisdom tooth is extracted to correct an actual problem or to prevent problems that may come up in the future.
Services & Prices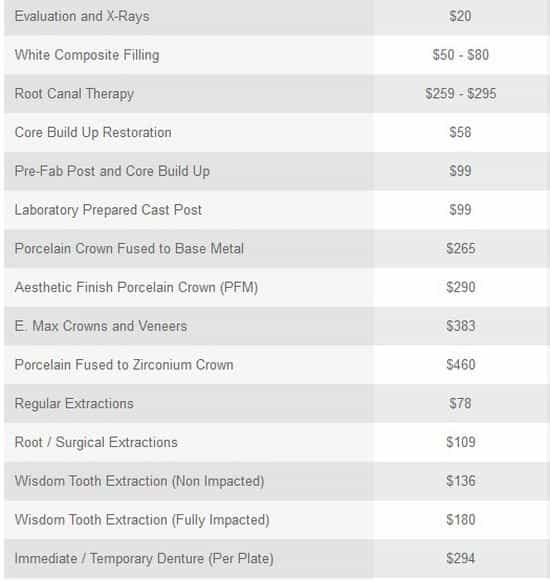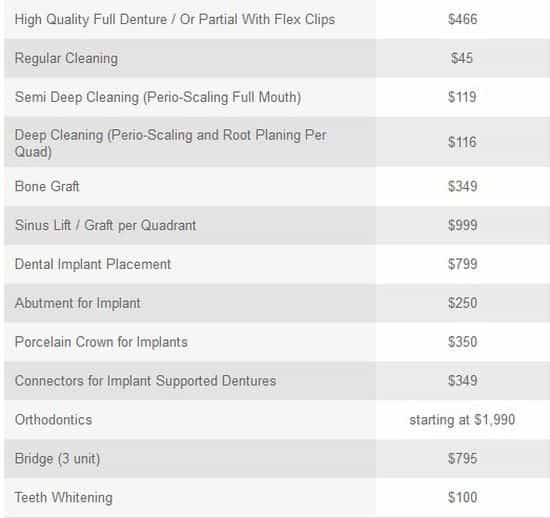 Useful Patient Information
Endodental Group offers Medical Fast Pass Lane! With this medical passes you will be able to avoid long crossing lines and waiting time. By using medical passes you'll be able to go back to the US within 15 minutes. The clinic also offers pick-up service at the border crossing.
The clinic asks for payment for each stage as it is done. For work sent to the dental lab, like crowns and dentures, they ask for 1/2 the cost up front, and then the balance when the lab work is ready to put in place. If you pay in cash you will receive a 5% discount in all treatments.

Why choose Endodental Group?
First class bi-lingual doctors and professionals.
Fully equipped dental clinic.
Medical Fast Pass Lane, which helps patients avoid long crossing lines and waiting time. By using medical passes the patient will be able to go back to the US within 15 minutes.
Pick-up service at the border crossing.
Located in one of the best areas in Tijuana on Zona Rio just minutes away from the border.

For more information about the treatments and procedures offered by Endodental Group, do not hesitate to contact us!