Medical Inn
Plastic surgery, Aesthetic surgery, Reconstructive procedures, Nose implants, Breast augmentation, Liposuction, Yerevan, Armenia

Arnulfstraße 22, Düsseldorf 40545, Germany

Specialty:

Alternative Medicine, Anti Aging, Cosmetic/Plastic Surgery, Laser Surgery, Skin Care

Focus Area:

Medical Inn | Düsseldorf | Germany | Plastic/Aesthetic Surgery
Medical Inn Profile Overview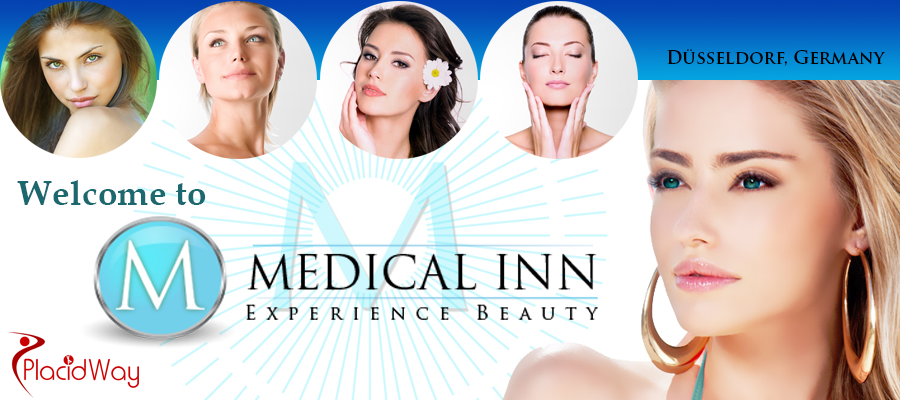 Welcome to the Medical Inn
With tested and tried techniques in the world of aesthetic surgery, Medical Inn, operating in Dusseldorf, provides its patients with latest, state-of-the-art solutions for all their aesthetic problems. The procedures done at this renowned medical center include surgical and non-surgical solutions, as well as combinations of both, to suit the personal needs and taste of every patient. The methods used have been tried in thousands of clinical procedures before and the staff has more than enough experience to help the patients feel secure while doing the procedures.
Being the current President of the German-Turkish Plastic Surgery Association (GTPSA), Dr. Mehmet Atila is one of the leading surgeons in the field of plastic and aesthetic surgery in Germany. His expertise is the guarantee of quality of all procedures done in Medial Inn.
Treatments and Procedures
Breast augmentation
Fat transfer
Breast lift
Labiaplasty
Hymen restoration
Laser anti-aging treatment
BOTOX ® injections
Lip augmentation
Laser acne treatment
Cellulite treatments
And many more…
For more information about the treatments and procedures offered by Medical Inn
please contact us!

---
---
Alternative-Medicine Related Packages