NBS Stem Cells Clinic
Kiev,Kyiv, Ukraine
23, Lesi Ukraininki Blvd., Kiev, Ukraine

Focus Area: NBS Stem Cells Clinic | Kiev | Ukraine | Chronic Diseases | Psoriasis | Diabetes | Stem Cell Therapy
NBS Stem Cell Clinic, Kiev, Ukraine, Diabetes, Psoriasis, General Surgery, Cosmetics, General Medicine Kiev Ukraine
Profile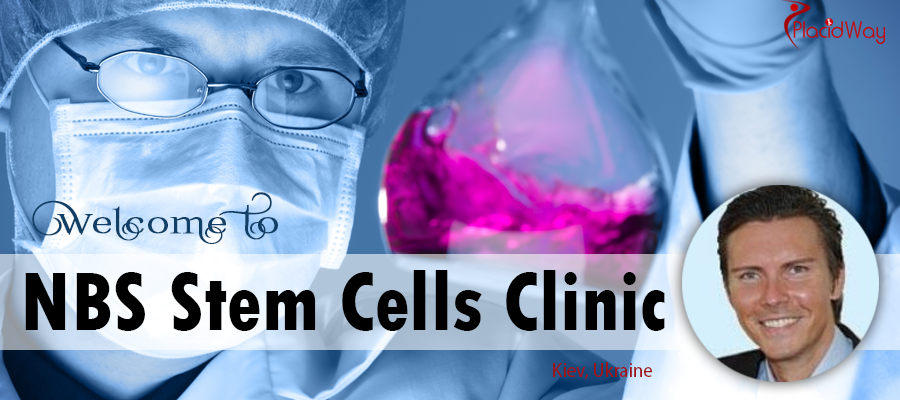 Welcome to NBS Stem Cells Clinic
The NBS Stem Cell clinic is located in Kiev, Ukraine. Our center is committed to providing excellent medical service to patients worldwide in various medical fields.
Our medical hospital has some of the most trained, skilled and practiced doctors in the area, supported by only the best in medical staff. As for amenities and services, our NBS Stem Cell clinic offers provides a series of treatments and procedures in the area of cardiology, trauma and degenerative diseases, Crohn's disease, cosmetic procedures and more.
On top of it all, the hospital is packed with modern-day rooms and latest medical equipment, allowing doctors at the center to perform at the highest level possible.
Treatments and procedures
Have a look at the procedures and treatments you can acquire via our clinic:
Vascular disease of the lower extremities (occlusive disease, diabetic microangiopathy of the lower extremities (diabetic foot)
Obliterating atherosclerosis of the lower limbs)
Atherosclerotic heart disease

Coronary heart disease
Recovery of intervertebral discs
Psoriasis

Trauma and degenerative disease of the cartilage (arthritis, arthrosis)

Restoration of bone defects (false joints)

Crohn's disease

Ulcerative colitis

Diabetes types I and II
Degenerative diseases of the liver (cirrhosis)
Acute renal failure (glomerulonephritis)

Burns (combustiology)

Reconstructive surgery
Aesthetic medicine

Wrinkle

Treatment of vitiligo

Rejuvenation (anti-aging therapy, anti-

age therapy

)
Restore breast shape after partial resection or complete removal of the breast

Resorption of keloid scars
For more information about the treatments and procedures offered by the Hospital,​ please contact us!