Florence Obesity Center
Istanbul, Turkey
Focus Area: Obesity Surgery Clinic in Istanbul, Turkey | Group Florence Healthcare | Bariatric Surgery | Gastric Sleeve | Cardiac Surgery | Plastic Surgery | Hair Transplant | Gynecology | Istanbul | Turkey
Obesity Surgery Procedures, Cost, Advantages, Doctors, Istanbul, Turkey
Profile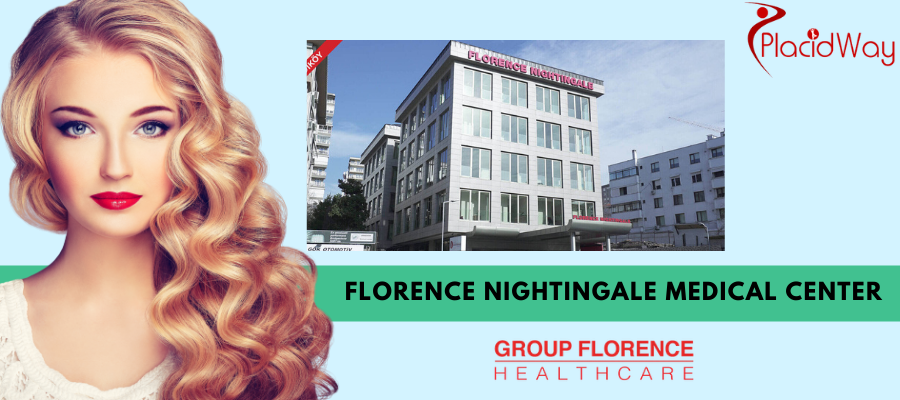 Obesity Surgery in Istanbul, Turkey by Group Florence Healthcare
Obesity is the accumulation of excessive and abnormal fat in the body to such an extent that it impairs health. Obesity is a chronic disease that is becoming increasingly common worldwide and is one of the main causes of health problems in most countries. It occurs in 18% of males and 20% of females in developed countries. "Body mass index", used in the identification of obesity, is calculated by dividing body weight (kg) by height squared (m²). According to BMI, people are classified as low weight, normal weight, overweight, obese, and morbidly obese.
Overweight people are people with a BMI in the range of 25 – 29.9,

Obese people are people with a BMI in the range of 30 – 40,

Morbid obese people are people with a BMI over 40.
Some health problems caused by obesity include:
Diabetes

Hypertension

High cholesterol

Heart diseases (heart attack, etc.)

Stroke

Sleep apnea syndrome (intermittent breathing during sleep)

Asthma

Increased risk of cancer
Cost of Obesity Surgery in Istanbul Turkey at Group Florence
| | |
| --- | --- |
| Procedures | Cost |
| | $6500 |
| | $5000 |
For latest cost of obesity procedures in Istanbul, Turkey you can directly contact the customer representative of Group Florence by clicking the button below:
Surgery is the most satisfying method among obesity treatments. Surgical procedures have a higher chance of success. Obesity surgery, as in other surgeries, tends to be less damaging for the patient. However, there are new treatment methods under investigation for obesity. Some of them may be alternatives to surgery in the future.
These are obesity treatment methods where patients are made sleep or sedated and treated with the help of an endoscope without any need for an incision. These methods can be categorized into several groups.
It is a method where a thin plastic impermeable hose is placed inside the stomach, the duodenum, and the small intestine. It is experimental since there is no reliable clinical study yet.
Endoscopic Stapling Methods
These are methods where the stomach is reduced by incision without any drilling by stapler-like devices used in laparoscopic operations. Available methods become popular in addition to Stomaphyx and TOGA.
Endoscopic Sewing Techniques
Many companies make research on these techniques. The stomach space is reduced endoscopically without any for operation. New products by Bard Endocinch, Olympus Eagle claw, Ethicon are very promising.
Single-hole obesity surgeries are becoming popular. At present, sleeve gastrectomy operations are carried out through a single hole. Another type of surgery, which is at the experimental stage, gastric sleeve plication (sleeve operation without gastric resection by suturing folds).
Methods such as electrical stimulation of stomach (pacemaker), vagal nerve stimulation, etc. demonstrated a feeling of satiety.
The idea of using next-generation medicines becomes more popular as mechanisms of appetite are elucidated. Next-generation drugs target hormones involved in the mechanism of fullness and the central nervous system.
Life after bariatric (obesity) surgery
Having bariatric surgery is a turning point in the patient's life. Adjusting to the new life is important to overall success. Recovering from surgery can be challenging when the patients have to balance their old routines with new lifestyles. With some help and self-care, it's possible to transition smoothly from pre-surgery to life post-surgery.
Benefits

of Choosing Obesity Surgery in Istanbul, Turkey by Group Florence
We Look After You from Your Initial Inquiry Point Through to Your Return Back Home
30 Years of Experience Across Every Field of Specialization
a Proven Record of Excellence
Internationally Recognized and Accredited
Experienced, Internationally Trained Physicians and Medical Experts
State-Of-The-Art Technology and Equipment
Top

Doctors for Obesity Surgery in Istanbul, Turkey by Group Florence
Check below the list of doctors who perform obesity surgery procedures in Istanbul, Turkey at group florence.
Name: Prof. İlknur Bayraktar, MD
Name: Cengiz Dibekoğlu, MD
Name: Mehmet Hakan Tekelioğlu, MD
Book Now

Obesity Surgery in Istanbul, Turkey!
Obesity surgery in Istanbul, Turkey by Group Florence will assure you to get real satisfaction you need as well as best surgery for long lasting result. Book now Obesity surgery in Istanbul, Turkey to get better quality of life and health by clicking contact us button below:
Reviews