Clear Sky Ibogaine
Clear Sky Ibogaine, Addiction Treatment in Cancun, Cocaine Addiction, Alcohol Addiction, OxyContin, Adderall, Cancun, Mexico?

Casa del Mar Carretera Punta Sam Km 4 num 17 Cancun Quintana Roo 77520, Cancun, Mexico

Specialty:

Addiction Treatment

Focus Area:

Best Ibogaine Clinic | Addiction Treatment | Cocaine Addiction | Alcohol Treatment | OxyContin | Adderall | Cancun, Mexico
Clear Sky Ibogaine Profile Overview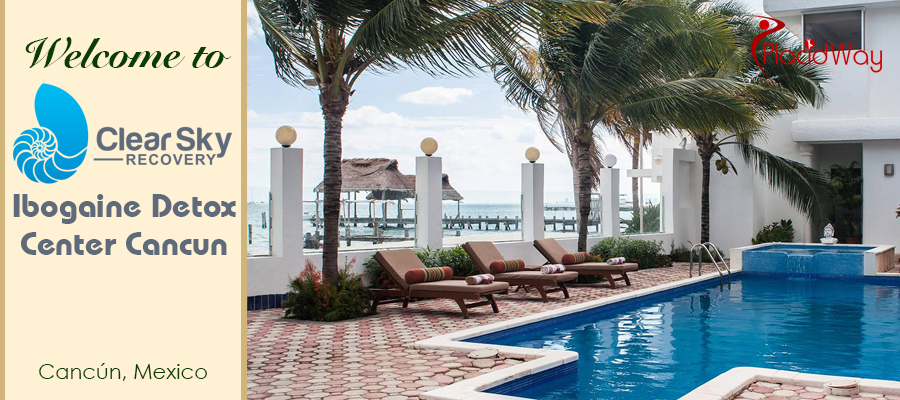 Welcome to Clear Sky Ibogaine
Clear Sky Ibogaine is addiction clinic with over 20 years of experience with Ibogaine therapy. Ibogaine is plant based, natural substance, which alleviates withdrawal symptoms and interrupts the process of active addiction. Ibogaine provides gentle, painless and very rapid detox from opioids like heroin, methadone, cocaine, crack, methamphetamine, alcohol and many other addictive drugs. With this "Secret weapon" Clear Sky Ibogaine started getting trust from patients not only in Mexico, but worldwide.
Looking at each patient as unique individual with special needs, staffs are always addressing to patients with compassion and respect. Clear Sky Ibogaine medical facility is staffed by an exceptional and experienced team of scientists, nurses, clinicians, psychologist and support personnel. Their main goal is to help patient win the fight against addiction.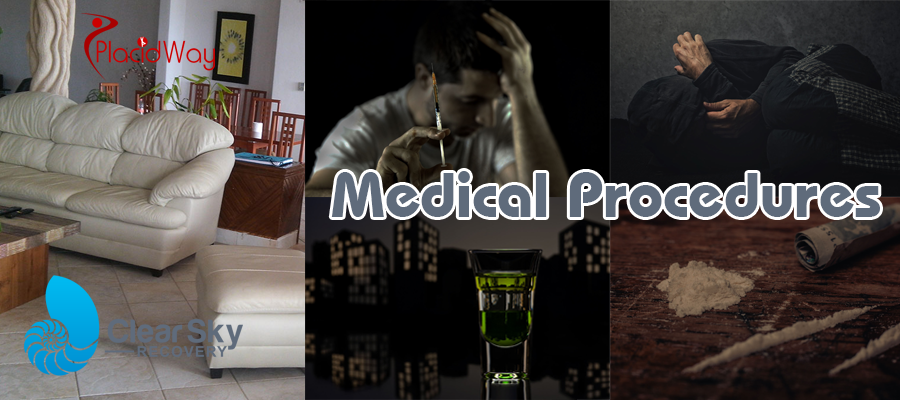 Treatments Offered
Heroin Addiction Treatment
Cocaine Addiction Treatment
Crack Addiction Treatment
Methadone Addiction Treatment
OxyContin & Oxycodone
Buphenorphine (Subutex and Suboxone)
Methampethamine Addiction
Addreall
Alcohol
If you want to find out more about the dental treatments and procedures offered at I Love My Dentist Clinic, please contact us!

---
---
Reviews
Beezy

I had an incredible life changing experience here. Everyone was very attentive, professional, friendly and always made me feel safe. I could tell I was it good hands. It's coming up on year. All I can say is thank you (from the bottom of my heart, for saving my life.

Google

Aug 18 2021

Christopher

Clear Sky Recovery is an amazing place. The work they do here is truly saving lives. Mine being one of them. I came here with a serious opiate addiction that controlled my life for 12 years. The first couple days were a little rough for me but the staff made sure I was as comfortable as possible. Ibogaine is truly a miracle plant. It is hard to put into words just how much this plant has helped change my life. I guess the best way to put it is I feel like I have a new purpose in life and I feel like my old self again. My mind is clear, I am looking forward to my future, I have connected with my wife and family on a deeper level and I don't want to use drugs. Dr. Malacara, the nursing staff, chef, therapist, and everyone else who works at Clear Sky were so helpful. They really made me feel at ease and treated with respect. I was treated like a person with a problem, not like some drug addict like I've felt I was treated at other detox centers. They were all so compassionate and kind. They really made me feel like I was in a safe place to undergo such a life changing experience. If you have given up on life and don't think there's anything that can help you. I urge you to come to Cleaf Sky and give them an opportunity to change your life. They changed mine and I am eternally grateful for this place and these people. They are truly miracle workers with a passion for helping people. - Thanks for everything -Chris G

Google

Aug 31 2021

Alex

Truly a life changing experience.
The Dr. and staff are Amazing, aftercare is great.
Very safe environment and some of the most knowledgeable and seasoned professionals in the Ibogaone treatment space. I would recommend this to anyone that needs to do the work, it works.

Google

Aug 04 2021
---
Addiction-Treatment Related Packages
Addiction-Treatment Related Experiences