Medanta | The Medicity
Top Surgical Procedures Center in Heryana, India
Sector 38, Gurgaon, Gurgaon 122001, India

Specialty:

Anti Aging, Cancer Treatment, Chronic Diseases, Cosmetic/Plastic Surgery, ENT, Executive Healthcheck, Eye/Lasik Care, Fertility Treatment, General Medicine, General Surgery, Gynecology Treatment, Heart Care/Surgery, Neurology, Organ Transplant, Orthopedic/Knee Surgery, Pediatric Treatment, Radiology/CT Scans, Rehabilitation, Robotic Surgery, Skin Care, Spine Care/Surgery, Sports Medicine, Stem Cell Therapy, Urology, Vascular Surgery

Focus Area:

Cardiology | Vascular Surgery | Heart Surgery | Knee Surgery | Orthopedics | Joint Replacement | Neurology | Neurosurgery | Spinal Surgery | Nephrology | Urology | Renal Transplant | Liver Transplant | Heryana, India
Medanta | The Medicity Profile Overview

Medanta - The Medicity is amongst India's most significant multi-super specialized institutes situated in Gurgaon, a busy town in the National Capital Region. Founded by renowned cardiac medical expert, Dr. Naresh Trehan, the establishment continues to be visualized with the goal of delivering to India the highest possible standards of medical care along with medical research, education and training. Medanta is governed under the guiding concepts of providing medical services to patients carefully, compassion, dedication.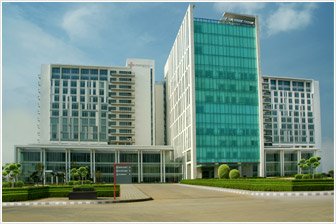 Stretch across 43 acres, the organization contains a research facility, healthcare and nursing college. It has 1250 beds and over 350 vital care beds with 45 operation theatres catering to over 20 specialties. Medanta accomodates six facilities of brilliance which can offer healthcare intelligentsia, state-of-the-art technological innovation and revolutionary system with a well-integrated and extensive info system.
Medanta - The Medicity delivers collectively a remarkable collection of physicians, scientists and medical scientists to build collaborative, multidisciplinary research, motivating new concepts and discoveries; and translating technological improvements a lot more rapidly into new ways of identifying and treating patientsand stopping illnesses. A one-of-its-kind facility across the world, Medanta by means of its analysis combines contemporary and conventional types of medication to provide obtainable and inexpensive medical care.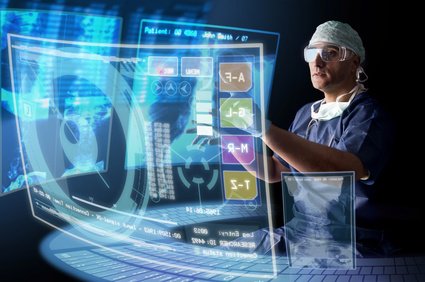 Technology
Brain Suite, Intra-Operative Imaging Operating Theater
Da Vinci Robot for Minimal Invasive Surgery
Artis- Zeego Endovascular Surgical Cath Lab
4 Linear Accelerators (provision for IGRT/ IMRT) (radiation surgery)
Tomotherapy
Integrated Brachytherapy Unit with remote controlled HDR
3.0 Tesla MRI
PET CT
Gamma Camera
Digital X-Ray, Fluoroscopy, Bone
Densitometry
3D and 4D Ultra Sound
Digital Mammography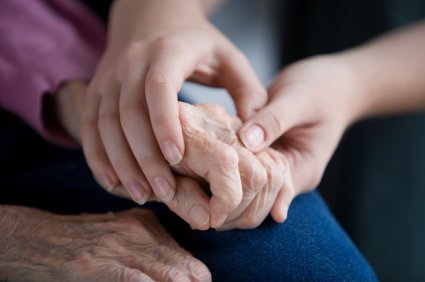 Our Treatments
Medanta - The Medicity is adamant in offering the finest quality of medical care solutions with the ideal combination of infrastructure, globally famous physicians and treatments.
Medanta provides specialties as well as organic treatment solutions in the following areas:
Cardiology
Cardiothoracic and Vascular Surgery
Anesthesiology
Cardiac Anesthesiology
Critical Care Medicine
Orthopedics
Joint Replacement
Neurology
Neurosurgery
Interventional Neuro-radiology
Spinal Surgery
Medical Oncology
Hemato-oncology
Surgical Oncology
Radiation Oncology
Nephrology
Urology
Renal Transplant
Gastroenterology and Hepatology
Surgical Gastroenterology
Liver Transplant
General Surgery and Minimally Invasive Surgery
Internal Medicine
Respiratory Medicine
Transfusion Medicine
Bone Marrow Transplant
Pathology and Lab Medicine
Diagnostic Radiology and Imaging
Interventional Radiology
Nuclear Medicine
Accident and Emergency
Physiotherapy and Rehabilitation
Obstetrics & Fetal Medicine
Gynecology
Neonatology
Pediatrics
Pediatric Surgery
Endocrinology
Clinical Immunology and Rheumatology
Hematology
Dermatology
Ophthalmology
ENT
Plastic, Aesthetic & Reconstructive Surgery
Sports Medicine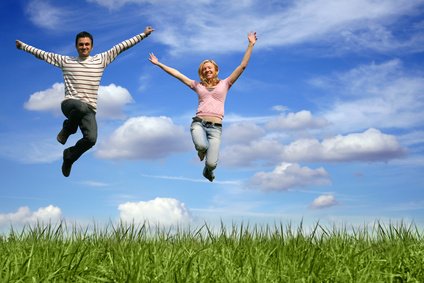 Why Us?
Medanta-The Medicity extended across 43 acres carries 45 operating theatres, 1250 beds with more than 350 crucial care beds
Medanta is a multi-super specialized Institute situated in Gurgaon which is ten minutes from the International Airport
Medanta provides the best range of medical care, training and investigation
Medanta is directed and maintained by world famous doctors devoted to care with empathy.
Medanta gives top of the line scientific knowledge and state-ofthe- art treatment amenities designed to produce healthcare at an inexpensive cost.
Medanta is powered by patient requirements , ease and comfort as well as faith.

---
Medanta | The Medicity, Gurgaon, India Profile Details

Medanta - The Medicity is a multi-super specialized Institute that redefines the benchmarks of superiority in medical care solutions and delivers collectively the best of infrastructure, technological know-how, education, learning, and healthcare intellect. Our exceptional high quality standards together with top of the line technology and healthcare intelligence allows us to offer customized healthcare solutions.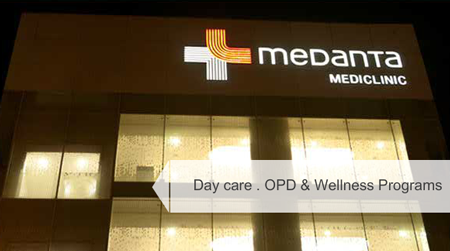 Directed & Maintained by Doctors
Medanta - The Medicity is directed by a group of capable doctors under the assistance of a world-wide famous cardiac surgeon Dr. Naresh Trehan.
Patient Care
At Medanta - The Medicity we have been devoted to offer individualized healthcare solutions to patients carefully together with empathy.
First Class System
At Medanta - The Medicity we have 45 operating theaters, 1250 beds and over 350 crucial care beds catering to 20 various specialties. We make an effort to set up a high class training and instruction centre with a perspective to provide the best in medical care, education and learning as well as research.
Our Technology
At Medanta - The Medicity we have the most sophisticated technological know-how and revolutionary treatment facilities with the motto to provide medical care solutions at a reasonable cost.
Ideal Location
Medanta is situated across a stretched-out 43-acre campus in Gurgaon located in the National Capital Area, only 10 min away from the International Airport.
Unique Global expertise
We provide individualized expertise to International patients which include Appointment Plan, Treatment method Deals, Visa Guidance, and Hotel Booking, among others, and so on.
---
Medanta | The Medicity Treatments Offered

Our Services
Medanta - The Medicity believes in providing the highest quality of healthcare services with the best blend of infrastructure, internationally renowned physicians and medical treatments.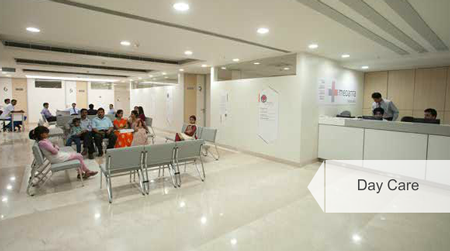 Medanta International Packages: 

500 USD


6000 USD
*IABP Baloon, PET Scan, CT Angio if required, will be charged extra


9000 USD
*IABP Baloon, PET Scan, CT Angio if required, will be charged extra


1600 USD
RFA With Carto Catheter 3D
3700 USD


One medicated stent
3100 USD + cost of stent may vary from
(1350 USD – 3200 USD)
Two medicated stent
3200 USD + cost of stent may vary from
(2700 USD – 6150 USD)


Open heart surgery
6000 USD
Open heart surgery + Conduit
8100 USD
PDA Device Closure
4000 USD
Tetralogy of Fallot
5000 USD


30000 USD


9000 USD
*Details for the No. of sittings can be given only after the evaluation of patient


500 USD + Stent (if required) and the cost of stent may vary from: 50 USD – 1350 USD


UNILATERAL (Cemented)
6800 USD
UNILATERAL (Uncemented)
8500 USD
BILATERAL (Cemented)
12000 USD
BILATERAL (Uncemented)
14600 USD


UNILATERAL
7500 USD
BILATERAL
11500 USD


18000 USD


42000 USD for adults*
35000 USD for pediatric patients*
*Approximate cost for pre transplant investigations, Surgery & post transplant
**Cost of hepatitis injection if used would be charged on actuals


12000 USD
*Approximate cost for pre transplant investigations, Surgery & post transplant
**Cost of hepatitis injection if used would be charged on actuals


"Patient needs detailed evaluation with CAG followed by AVR".
Treatment Plan:
Step 1: Evaluation with CAG
480 USD
Step 2:  Surgery, AVR
9500 USD
* IABP balloon, if used, will be charged extra - 2500 USD.
** Treatment of any other specialty/ailment, if required, will be charged extra.
*** Management of complications, if any, will cost extra.


Treatment Plan
Step 1: Evaluation
400 USD
Step 2: Microsurgical Decompression
9000 USD
Cyber knife Radio surgery, if required
9000 USD

Note for all packages:
*Post discharge stay in India is not included in the package.
** Hospital stay if increases out package will be charged extra as per actuals.
*** These are the indicative prices and may change after patient evaluation.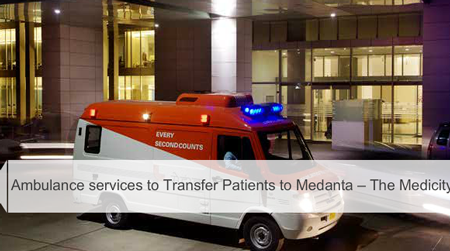 ---
Medanta | The Medicity Certificates, Accreditations, Qualifications

Heart Institute- Division Of Cardio Thoracic & Vascular Surgery
| | |
| --- | --- |
| Dr. Naresh Trehan | |
| Dr. Vijay Kohli | |
| Dr. Anil Bhan | |
| Dr. Surinder Bazaz | |
Medanta Breast Service
| | |
| --- | --- |
| Dr. Hemant Singhal | |
| Dr. kanchan Kaur | |
Heart Institute- Division Of Cardiology
| | |
| --- | --- |
| Dr. Naresh Trehan | |
| Dr. R.R. Kasliwal | |
| Dr. Praveen Chandra | |
| Dr. Sanjay Mittal | |
Institute Of Neurosciences
| | |
| --- | --- |
| Dr. Ajaya Nand Jha | |
| Dr. Aditya Gupta | |
| Dr. Sudhir Dubey | |
| Dr. Karanjit Singh Narang | |
Bone & Joint Institute
| | |
| --- | --- |
| Dr. Ashok Rajgopal | |
| Dr. Vikas Gupta | |
| Dr. Raman kant Aggarwal | |
| Dr. Attique Vasdev | |
Kidney & Urology Institute
| | |
| --- | --- |
| Dr. Rajesh Kumar Ahlawat | |
| Dr. Rakesh Khera | |
| Dr. Vijay Kher | |
| Dr. Amita Jain | |
Cancer Institute- Division Of Radiation Oncology
| | |
| --- | --- |
| Dr. Tejinder Kataria | |
| Dr. Sandeep Kumar Jain | |
Cancer Institute- Division Of Medical Oncology & Haemotology
| | |
| --- | --- |
| Dr. Ashok Vaid | |
| Dr. Nitin Sood | |
Medanta Institute Of Digestive & Hepatobiliary Sciences
| | |
| --- | --- |
| Dr. Sanjiv Saigal | |
Institute Of Critical Care & Anaesthesiology
| | |
| --- | --- |
| Dr. Yatin Mehta | |
| Dr. S.M. Sharma | |
| Dr. Rashmi Chauhan Mehta | |
| Dr. Manisha Mishra | |

---
Medanta | The Medicity Awards & Recognitions
---
Gurgaon, India Destination Overview

India is growing as a favored medical care location for patients across the globe. In reality , health care tourism has earned an established situation in statistics linked to tourist increase along with profit generation for the providers sector.
India is regarded as an excellent core for professional treatments for example open-heart surgery, hip and knee substitution, paediatric cardiac operation, dentistry, bone marrow transfer, aesthetic surgery, and treatment of cancer, and others.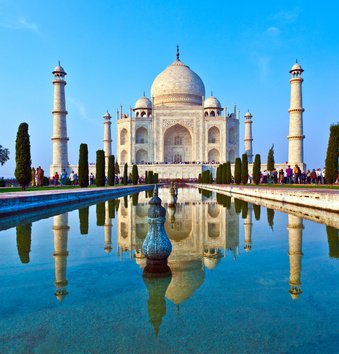 Why would you select India for finding the most complicated medical problems taken care of?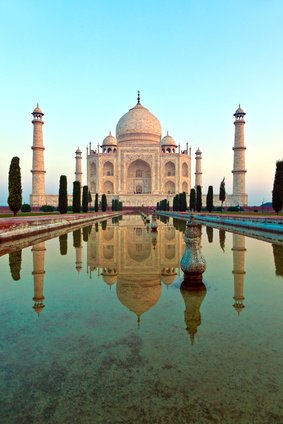 First-class solutions at inexpensive price:
Global patients visit India for therapy on account of the high class amenities offered here at inexpensive prices. Additionally, there are no waiting lists or queues to bewilder patients or their family members. You obtain immediate consideration and guidance in hospitals everywhere in India.
Experienced and seasoned doctors:
Indian doctors and surgeons are popular around the world for their expertise and study. This country provides you with the services of some of the world's highest-qualified medical specialists together with top-class biomedical services.
Personalized solutions:
Here, patients can benefit healthcare advantages in services varying in size from small, specific clinics to large, multi-specialty hospitals. India's offerings are categorized into a selection of classes that can match every price range and every necessity.
Utilization of modern day technological innovation:
Indian hospitals are pre-loaded with extremely state-of-the-art apparatus and use modern day technological innovation to provide sophisticated medical solutions that are conveniently comparable to those offered by developed nations.
Increasing Trends:
As per approximations, around 1 .7 lakh foreigners fly to India for your medical care every year, to avail top notch personalised health care solutions. Indian hospitals satisfy worldwide requirements of cleanliness and also sanitation and their top-class infrastructure matches the needs of patients returning for treatments for example heart surgery, knee substitution, orthopaedic solutions, cosmetic surgical treatment, eye care, dental therapy or any other medical care requirement.
---
---
Anti-Aging Related Packages