New Beauty Medical Aesthetic and Anti-aging Center
Botox, Fillers, Face Lift, HIFU, PRP, Skin Rejuvenation, Dermatology, Skin Care, Budapest, Hungary

Bajcsy-Zsilinszky út 12., 2nd floor 209., City Center Office Building, Budapest 1051, Hungary

Specialty:

Anti Aging, Cosmetic/Plastic Surgery, Skin Care, Weight Loss Program

Focus Area:

Botox, Fillers, Face Lift, HIFU, PRP, Skin Rejuvenation, Dermatology, Skin Care, Budapest, Hungary
New Beauty Medical Aesthetic and Anti-aging Center Profile Overview
Welcome to New Beauty Medical Aesthetic and Anti-aging Center
The harmony of the triad of the external beauty
physical and mental health is the key of our anti-aging philosophy
Our centre is exclusively specialized for beauty services in order to satisfy the highest needs of our customers. You can find wide range of medical aesthetic care at our practice, which we continuously widen with the latest, internationally used therapies.
"No one is young after forty, but one can be irresistible at any age!"
(Coco Chanel)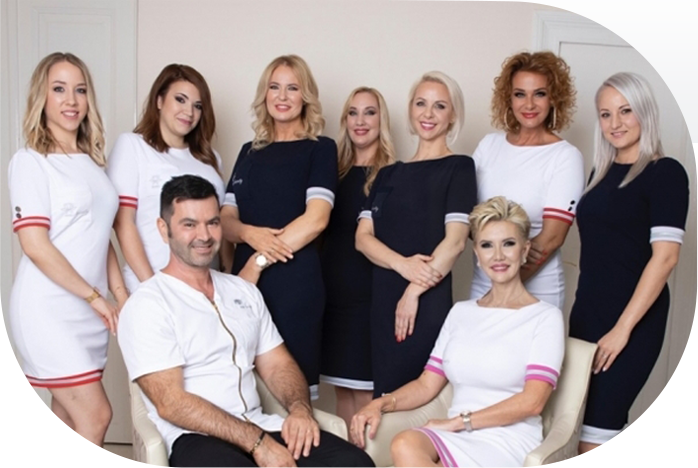 Treatments and procedures
HIFU treatment for non-surgical skin tightening and face-lifting
Hyaluronic acid wrinkle filling against the power of nature
Hyaluronic acid lip enhancement for kissing lips
Botox wrinkle treatment for smooth skin
Botox sweat treatment for easier summer days
Vampire (Dracula) therapy for the natural beauty
Sculptra treatment for younger look
Fractional laser skin rejuvenation for the skin tightening
Fine Threat Contouring the newest and the best non-surgical intervention to lift dropped facial tissues.
Aqualyx lipolysis therapy against localized fat deposits
Dermatology private practice and Melanoma screening
Derma-roller and mesotherapy for tight skin and against cellulite
Peeling for skin rejuvenation
Photo-rejuvenation (IPL) and Radio-frequency (RF) skin tightening
-
and many more
If you want to find out more about the treatments and procedures offered by New Beauty Medical Aesthetic and Anti-aging Center, please contact us!

---
---
Reviews
Eszter

I would like to thank the entire New Beauty team and Dr. Zita Parrák in particular for their comprehensive human attention and professionalism, which contribute to the harmony of everyday life, to make my smile truly sincere.

Website

Oct 10 2021

Katalin

My face is mine! The merit is yours !! But what we have in common is that we look at the end result with the same satisfaction and pride each time! Thank you for being me! Thank you for being me!

Website

Jan 19 2022

Iván

As an actor, my body is my work tool, it is my duty to maintain it. New Beauty is the place where I feel comfortable as a man, in the understanding hands of Dr. Zita Parrák.Thanks!

Website

Nov 17 2021
---
Anti-Aging Related Packages