Success Story of Stem Cell Treatment at Dr. Omar Gonzalez Clinic
Location:
Juarez 239, nuevo progreso Tamaulipas 88810, Nuevo Progreso, Mexico
Focus Area:
Stem Cell Treatment in Mexico | Spina Bifida Treatment in Nuevo Progreso | Integra Medical Center in Mexico | Best Stem Cell Treatment in Nuevo Progreso | Affordable Spina Bifida Treatment Packages in Integra Medical Center
Stem Cell Treatment Abroad, Best Spina Bifida Treatment Center, Cheap Spina Bifida treatment Hospitals, Affordable Spina Bifida treatment Clinic, Best Spina Bifida treatment Doctors, Top Spina Bifida treatment Clinic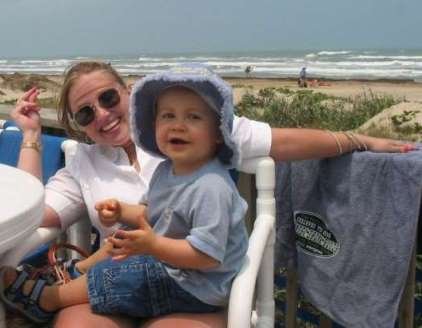 A day at the beach with my baby cousin
My name is Amanda Fellars. I am 27 years old, and I have been a patient of Dr. Omar's since I was in Junior High. Dr. Omar is a wonderful person, and an amazing doctor. I was born with Spina Bifida. I have had 50 major surgeries, and countless hospital visits, but since Dr. Omar has come into my life I don't have to have quite so many doctor visits. I was diagnosed with Arnold Chiari (which means I have deposits of spinal fluid collecting) in my neck. The physicians at Baylor Medical said there was no other option but to surgically remove them when I could no longer take the pain. Dr. Omar at this time started some treatments with me, and since I have yet to have to go back to Baylor and while the deposits will never go away. They are no longer an issue.

I was also recently informed that I have a problem with my adrenal glands which causes me to lose potassium. Back in February I was put in ICU for the low potassium. We did lots of testing and it all came back the same, until I went to see Dr. Omar. He did 2 sets of implants, and within a week of getting the stitches removed my potassium was at its highest 4.0...

My story is complicated and on going, but for anyone who needs just that extra boost to get your health to where it should be. Look no further than Dr. Omar because he is a one of a kind. He's a doctor who cares, and wants to see all his patients succeed. He has worked with some amazing patients and we all have our own story of how he helped us, but he has accomplished goals with all of his patients that we ourselves started to believe couldn't happen. When you go to the doctor, and you hear that this will never change or that there is no hope. You start to believe it, but with Dr. Omar there is no giving in or giving up. It's how do we fix it.

To me Dr.Omar can always fix it. I still have my aches and pains, but with Dr. Omar I believe that I can accomplish anything, and I have already beaten the odds. So to everyone reading this what's your story, and are you a believer in miracles? Because that's what Dr. Omar is, he's my miracle.
Please Click here to request more information from Dr. Omar Gonzalez.
---
Request your Free Quote
×