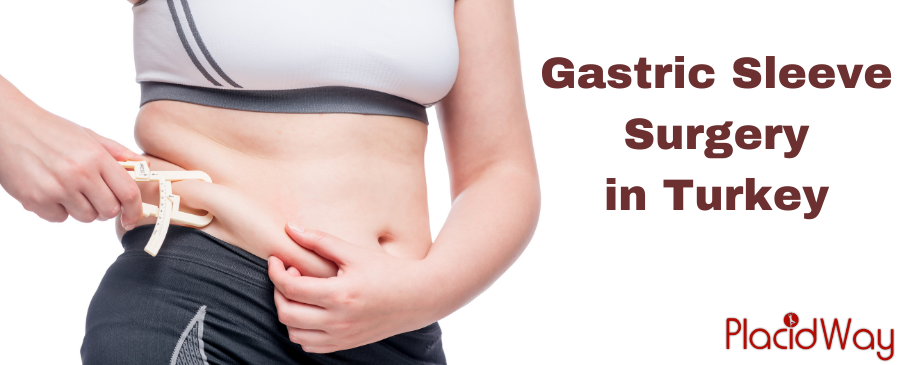 Have you tried to lose weight with different diets, but with no results? If you have an obesity problem, diet is not effective. Gastric Sleeve surgery in Turkey provides a safe, effective, and long-term solution to permanently overcome obesity. In this guide, you'll learn more about Gastric Sleeve in Turkey as an affordable WLS option. 
Best Place for Gastric Sleeve Surgery in Turkey
Istanbul, Izmir, Ankara and Antalya are the best places for gastric sleeve surgery in Turkey where board-certified bariatric surgeons providing high quality weight loss surgery in low cost. 
Why Choose Turkey for Gastric Sleeve?
Turkey has become known for low-cost and world-class WLS obesity clinics. 
The Cost - Affordable Gastric Sleeve surgery in addition to high-quality medical technology. 

Convenience - There are hundreds of comfortable budget hotels for your accommodation before and after surgery. 

High-Quality Clinics - JCI accredited; Bilingual staff; High patient safety. 

Post-Surgery Care – The doctor follows up with a patient and provides him with a diet and weight loss program after surgery.  

Vacation – A combination of medical treatment with tourism option. 
In the next section, we'll discuss the most important advantage in Turkey – The cost
Gastric Sleeve Cost in Turkey
Coming to Turkey you'll pay up to 70% less for gastric sleeve. 
The Cost Comparison Table 
After comparing the gastric sleeve surgery costs between Turkey, USA, UK, and Canada, we can conclude that Turkey is a more practical choice. 
Top 5 Gastric Sleeve Clinics in Turkey
We recommend you the top five obesity clinics that have the following benefits:
JCI accreditation 

Highly-qualified Gastric Sleeve surgeons 
Patient-centered care 

English-speaking medical staff 

No waiting time for surgery
The clinics promise superior medical treatment. As well as the doctors you'll get to know in the next section.
Top 5 Gastric Sleeve Surgeons in Turkey
We chose the top 5 Gastric Sleeve Surgeons in Turkey by their credentials: 
Board-Certified Surgeons 

10+ years of Experience 

International training and certificates 

Ability to provide a high-surgery success rate 
Past patients' testimonials 

Surgeons speak both English and Turkish
  About Gastric Sleeve Surgery
Gastric Sleeve Surgery is one of the most popular bariatric surgeries because it is effective and minimally invasive.
You'll find the basic information about gastric sleeve procedure in the table below. 
| | |
| --- | --- |
| | |
| | The surgeon uses laparoscopic method to remove a part of the stomach and create a new, tube-shaped stomach or "sleeve."  |
| | |
| | |
| | |
| Doctors recommend surgery for patients with a BMI  | |
| Expected % of Weight Loss In the first 12 to 18 months  | |
| The benefit of a procedure  | It limits the amount of food you can eat and helps you combat hunger.  |
| | |
| | |
Who is a Good Candidate for Gastric Sleeve Surgery?
Before coming to Turkey for surgery, you'll have an online consultation with a surgeon. He will decide whether you are eligible for surgery or not. 
However, the doctor usually decides based on factors such as: 
Age between 18 and 65 

BMI over 40 

BMI over 35 for patients with serious morbid obesity-related health problems 

Psychologically ready to change lifetime commitment to a healthy lifestyle 
The ability to travel to Turkey
Before and After Gastric Sleeve in Turkey
In this section, you can see how gastric sleeve surgery in Turkey helped other patients with obesity. 
Reviews of Gastric Sleeve in Turkey
How to know better that all we said about gastric sleeve in Turkey is relevant than hearing the stories of past patients. 
Check out the video below where Kathleen from Nothern Ireland speaks about her experience with Gastric Sleeve Surgery at Hermes Clinic, Izmir.
Medical Tourism in Turkey
The general manager of an Ankara-based health organization said that there is an increasing number of medical tourists visiting Turkey in the last ten years.
Besides coming for a specific health solution, tourists have a chance to visit magnificent Turkey.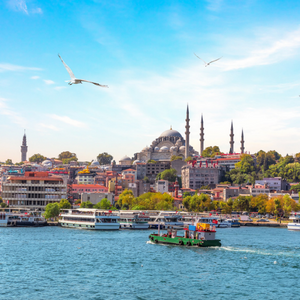 Istanbul, Turkey
Popular Tourist Attractions in Turkey 
Turkey is rich in nature and historical monuments that are famous among tourists. 
Here are some of the attractions in Turkey that you can visit during your medical stay:
Adana

Istanbul

Istanbul

 

Ankara
How to Reach Turkey–Airport Codes 
It is easy to reach Turkey by plane because of the available flights. For some countries Turkey is reachable by road due to the proximity.
If you are from distant countries, an airplane is the only option. The table below presents the important information about the flights.
New York, John F. Kennedy International Airport 

Los Angeles International Airport 

Moscow, Sheremetyevo Alexander S. Pushkin International Airport 
The flight duration is between other cities and Istanbul, Turkey. The time difference means Turkey is ahead of the mentioned cities. 
Travel Guidelines 
Every tourist country has its own rules and customs that you as a tourist should respect. 
These guidelines might help: 
Leave your shoes outside the door when entering a house or a mosque. 

Maintain personal hygiene and country regulations during the COVID-19 pandemic. 

Use Google translate. 

Tap water is not safe to drink but is safe enough to brush your teeth. 
Pay attention to your surroundings when you are at a tourist place.
| | |
| --- | --- |
| | |
| | Cash, ATM and credit cards.  |
| | |
General Documents Required
Check out Visa Index which has a list of the exempt countries from a Turkey Visa. The other documents you need to bring with you to Turkey are: 
General Documents Required 
1. An original passport that's valid at least six months from the date you return home. 
2. Medical treatment invitation letter from the Republic of Turkey. 
4. A negative COVID-19 test result (Taken at least 72 hours from departure). 
5. Vaccination COVID-19 certificate showing the last dose was given at least 14 days before arrival. 
FAQ's
Q. How much does Gastric Sleeve cost in Turkey? 
Gastric Sleeve in Turkey costs from $5,000 USD. The price depends on these factors: 
The clinic standards,  

A surgeon experience, 

Other accommodation included in the price, 

The time required for post-operative stay in Turkey. 
Q. What are the risks of Gastric Sleeve in Turkey? 
Every surgery has some risks as well as advantages. So does gastric sleeve surgery. 
Some of the most common complications of gastric sleeve surgery are: 
Blood clots formed in the leg,  

Respiratory problems,  

Digestion issues, 

Sagging skin. 
All the risks that might occur after the surgery are seen at a rate of 1%. 
Q. How long does it take to Recover from Gastric Sleeve in Turkey? 
It takes 2 to 4 weeks to recover from Gastric Sleeve in Turkey. The full recovery process depends on the patient's overall health and the complexity of the surgery. 
Q. How to pay for Gastric Sleeve in Turkey? 
The payment process varies from the clinic. Mostly, you can pay by credit card or cash. 
In some clinics, there's an option for pre-payment, in others you can pay in the clinic. 
Q. Is it Safe to do Gastric Sleeve in Turkey? 
Yes, gastric sleeve surgery in Turkey is generally safe for international patients. Surgeons are highly qualified and you'll be in good hands. 
For your personal safety, we always recommend taking general precautions such as: 
Keep your staff in a safe place close to you. 

Drink bottled water because tap water is not safe. 
Use credit cards and cash in town. Keep them in a safe place. 

Don't agree on the first price for anything – offer half and go from there. 

Maintain personal hygiene. 
Here are some helpful numbers in case of emergency: 
Conclusion
Gastric sleeve surgery is a great option for weight loss. Choosing Turkey for the gastric sleeve procedure will save you money and waiting time.