Successful Kidney Transplant
A little more than a year and a half ago, a young man named Tuncay began to experience rather severe headaches. At first, he ignored them, but the headaches became more severe. Finally, he went to his doctor. Tuncay was diagnosed with uncontrolled high blood pressure. As a result of the uncontrolled blood pressure, he was also diagnosed with kidney failure. Stunned with the diagnosis, Tuncay began kidney dialysis treatment.
While Tuncay hoped he would be a likely candidate for a kidney transplant, he was forced to be patient as doctors tested his closest living relatives for a match. His wife desperately wanted to donate one of her kidneys to her husband, but her blood type was not compatible. After 14 long months of dialysis treatment, it was determined that Tuncay's sister was a good candidate for a kidney transplant.
Through online research, Tuncay determined that the transplant staff at Memorial Hizmet Hospital' would suit his needs. Two excellent transplant surgeons would ultimately be part of the team that performed his kidney transplant; Doctor Mert Altinel of the Department of Kidney Transplant at Memorial Hizmet Hospital, and Doctor Burak Koçak of the Department of Kidney Transplant at Memorial Sisli Hospital, both hospitals a part of the Memorial Hospital group.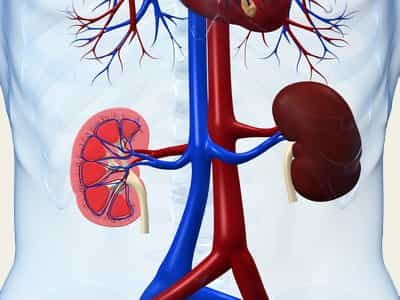 Writes Tuncay following the procedure, "Thank you to everyone who contributed… all I want to do is set forth on a journey with my family. Traveling was not possible for me, as I have been dependent on dialysis. If I wanted to go somewhere, I had to move according to the time of dialysis. I had to have dialysis four times a day, every six hours. I feel like I was born again."
A kidney transplant has freed Tuncay of near constant need for dialysis," relates Pramod Goel, CEO and founder of PlacidWay, an international medical resource and provider based in Denver, Colorado..
Memorial Hizmet Hospital assisted Tuncay and his family during every step of the process, from organizing their travel to picking him up and transferring him to the hospital. Accommodations were arranged for his family, and following the surgical procedure and the recuperation, travel arrangements for returning back home were also facilitated through Memorial Hizmet Hospital staff.
"Tuncay was on the cadaver list, but it was not known when a suitable cadaver kidney would be available," recalls Dr. Mert Altinel. "When Tuncay contacted us, we had not found any obstacles for him in regard to a kidney transplant. We transplanted his sister's kidney to him. His sister's operation was done laparoscopy through single incision donor nephrectomy. It was very comfortable for the donor, his sister. She got up and walked around the first day following surgery. Tuncay's surgery was also very successful. His kidney functions are normal and he will not have any restrictions of fluid intake."
Tuncay is more than happy to return home with a new kidney and a new outlook on life.  The support of his family and the skill of the transplant surgeons at Memorial Hizmet Hospital have gotten him through the crisis. Thanks for them, he now has a positive outlook on life.
Please Click Here to request more information about Memorial Hizmet Hospital.