Family Treatment with Villa Paz Treatment Clinic in Costa Rica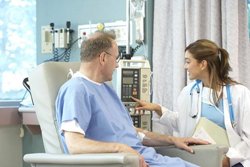 The Villa Paz Clinic works with patients and their family to offer quality treatment services to families affected by addictions ? getting the help you need should never depend on whether you can afford it or not, so traveling outside of the United States to the beautiful city of  San Jose, Costa Rica. Treatment for drug and alcohol dependency is not easy, so being removed from the surroundings that might hinder treatment is an ideal benefit for getting away and focusing on improving health and lifestyle.
When a patient arrives to the clinic, a treatment team is assigned to each individual to offer exceptional care and compassion. Treatment teams include fitness trainer, nurse, physician, psychologist, case manager, family counselor and dietician to ensure the patient gets well-rounded treatment and attention before leaving the facilities. Aside from the caring and compassionate nature from the staff, many of the members once struggled with drug or alcohol addiction, so they are fully aware of what the patient is experiencing through detoxification and treatment.

"Villa Paz Clinic works with patients with a variety of addictions, including eating disorders, chemical dependencies, prescription and street drugs," states Dr. Sharon Murillo, Psychologist and director of Villa Paz Clinic. Ambulatory programs, detox programs and alcoholism programs are also offered at the clinic. "The clinic treats adults and adolescents," concludes Dr. Murillo. "Education and prevention of addictions are also taught at the clinic."


Choosing a clinic for addiction is one that should be done with the utmost care and research. Pramod Goel, CEO and Founder of PlacidWay, a medical tourism portal based in Denver, Colorado, understands that patients want up-to-date, reliable and accessible information regarding medical tourism, techniques, treatments and procedures offered in a variety of medical destinations around the globe.

"PlacidWay knows that many people want to overcome their addictions, but don't have the financial resources necessary in many addiction treatment facilities. We provide transparent profiles of certified and accredited medical personnel, staff and facilities in a variety of medical destinations around the world, as well as prices. It's difficult enough to fight addiction without worrying about paying for it."  


During treatment, patients might find that the process if too hard ? but for the sake of an individual?s health ? and family ? Villa Paz won?t give up on a patient and will always strive to turn addicts into recovering individuals.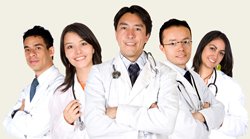 Former patient John D. says, ?I knew I had an addition to alcohol, and it was ruining my life as well as my family?s life, and I needed help. I found the Villa Paz Addiction Clinic was appreciated that they treated me like a person, and not another addict. The program was hard, but with the compassion and dedication from my treatment team, I was able to get out of the destructive lifestyle and return home with my family. Thank you, Villa Paz, for giving me my life back.?

Families are just as appreciative of the treatment options at the addiction clinic, and such is the case with Lana C., ?My husband began developing his addiction to online gambling over a year ago, and it was putting a huge strain on our marriage ? as well as our financial situation. The help he got from Villa Paz allowed him to move past his addictions, and the information I received was valuable in learning how to forgive and move forward with our marriage.?

Traveling outside of the United States offers excellent treatment for a fraction of the cost found in other, more expensive destinations. When determining the best options for treatment addiction facilities, medical tourism should be a viable option.