Suffering from a drug or alcohol addiction is detrimental to the quality of life for you and those who love you.  In the United States, individuals might not always have the resources or financial means to obtain the proper treatment in a qualified, professional center.  These factors should never play a role in whether you overcome harmful addictions or not, but the reality is they do.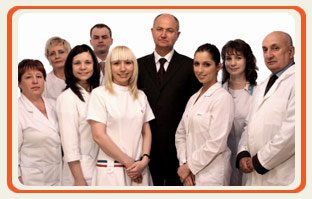 Medical tourism has many benefits, and seeking treatment for drug or alcohol addiction is no different.  In many cases, a change of scenery and getting away from those who have a negative affect whether you seek treatment or not is one of the essential factors in going through a rehabilitation center successfully.  Traveling abroad to the Russian Rehab Clinic in Moscow is an ideal way to obtain treatment and detoxification by Dr. Nicholay Vorobeiv.
Doctor Vorobeiv began treating patients suffering with addictions to drugs and alcohol in 1992, but found that traditional methods weren't being met with satisfactory results.  As a result, Dr. Vorobeiv used his experience with psychiatry to create a physiological and psychological negative aversion to the substance of choice.  Those who travel to Moscow to receive treatment by Dr. Vorobeiv will experience high quality treatment concerning various addictions, including:
Drugs
Alcohol
Barbiturates
Benzodiazepines
Gambling
In addition to state of the art treatments in:
Anti-aging
Stem cell therapy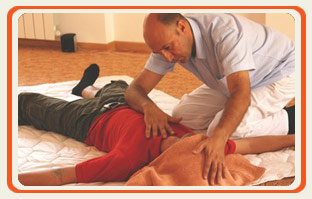 Each patient receiving treatment at the rehab clinic does so under the utmost discretion; however, there is the option of anonymous treatment.  Since the founding of the Russian Rehab Clinic, more than 10,000 patients have received treatment for alcohol or drug addiction.  Using Dr. Vorobeiv's method of combining psychological and physiological treatment, the remission rate per patient is much higher than other, traditional rehabilitation clinics.
While going through drug or alcohol detoxification can be highly stressful and discomforting, Dr. Vorobeiv uses five treatment methods at the clinic to ensure quick, painless detoxification so the patient maintains a good level of sleep, mood and appetite.  Patients receive individual attention, ranging from medical care to meal preparation.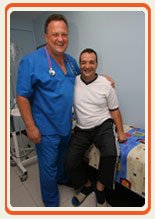 Aversion therapy helps transform the desire to use drugs or alcohol into something completely unappealing.  With the therapy, patients often develop an indifference to their addiction, meaning they no longer find it appealing – which creates a successful barrier to protect patients from relapsing.  Once the treatment is completed, outpatient help and support is provided long-term to ensure success in refraining from drugs, alcohol or other addictions.  Doctors and health care professionals are available to outpatients in need.
Patients from around the world travel to Dr. Vorobeiv's Russian Rehab Clinic, which features comfortable room accommodations, entertainment options and excursions to make the stay more enjoyable, and many treatment options take place outside of the center.  For those needing treatment from harmful addictions, the opportunities provided through the Russian Rehab Clinic are essential in increasing the quality of life, and at a far reduced cost than found in many of the United States' treatment rehabilitation centers.