Dr. Marin Labar, Plastic Surgeon - Murter, Croatia
Nerezine bb
Murter, Croatia
Speciality:
Plastic Surgeon,
Degree:
Spec. general, Sat. plastic, reconstructive and aesthetic surgery
Focus Area:
Dr Marin Labar | Murter | Croatia | Polyclinic Markov
---
About - Dr. Marin Labar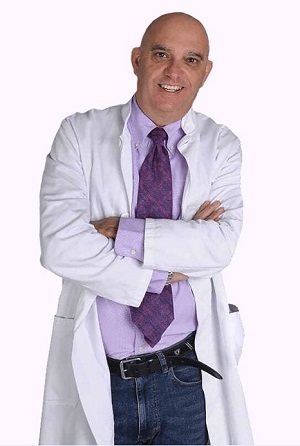 Dr. Marin Labar is board certified plastic surgeon based in Murter, Croatia. With over two decades of experience in the field, he has been providing quality care to his patients. He is well-trained and experienced in all areas of plastic, reconstructive and aesthetic surgery.
Dr. Labar graduated from the University Of Zagreb School Of Medicine in 1996 before completing specialty training in plastic and reconstructive surgery at Poliklinika Labar Zadar, where he has been a medical practitioner since 2011.
Dr. Labar is committed to providing the highest standard of care for his patients with a personal touch. He is familiar with cutting-edge technologies and techniques to help you achieve natural-looking results while maintaining the highest level of safety and comfort. He takes the time to answer all your questions and concerns regarding your procedure, helping you make confident decisions about your cosmetic goals.
Dr. Labar is dedicated to helping his patients reach their aesthetic goals with skill and compassion. If you are looking for a plastic surgeon in Croatia who can provide personalized care, trust Dr. Labar to be your partner in the journey towards looking and feeling great. He is currently worked at Polyclinic Markov. This clinic has state-of-the-art equipment and technologies, designed to provide the highest level of quality care.
Request a consultation with top doctor for cosmetic surgery in Murter, Croatia by Dr. Martin Labar at PlacidWay! Click button below for more information:

---
Polyclinic Markov reviews
Marijeta G

I give warm recommendations to all those who feel broken and cannot get out of bed in the morning due to pain and weakness due to problems in their back, leg or even arms. Don't hesitate a bit because the longer you wait, the harder it is for yourself!!

Polyclinic Markov

Nov 24 2022

Andrija K

Professional and excellent service from friendly staff, recommended!

Polyclinic Markov

Dec 14 2022

Matej S

Professional service, a very approachable team, I am very satisfied with the therapies and the way of working.

Polyclinic Markov

Jan 03 2023
---
Cosmetic/Plastic-Surgery Related Packages
Cosmetic/Plastic-Surgery Related Experiences
PlacidWay.com provides information and travel related services. We do not provide health care services. We provide information solely for informational purposes and do not endorse any particular health care provider or facility or any particular health care service or treatment. We are not affiliated with any health care provider or service and we are not responsible for any health care service. Please consult with your own domestic licensed health care provider before seeking the services of any health care provider you learn about via our site.
---