Dr Arif Aydin, Plastic Surgeon - Izmir, Turkey
019/16 sk. No:4 Ataşehir Mah., Mavişehir - Çiğli Kavşağı (Ekol Sağlık Kampüsü İçi), Çiğli /İZMİR
Izmir, Turkey
Speciality:
Plastic Surgeon,
Focus Area:
Dr Arif Aydin | Izmir | Turkey | Plastic Surgery
---
About - Dr Arif Aydin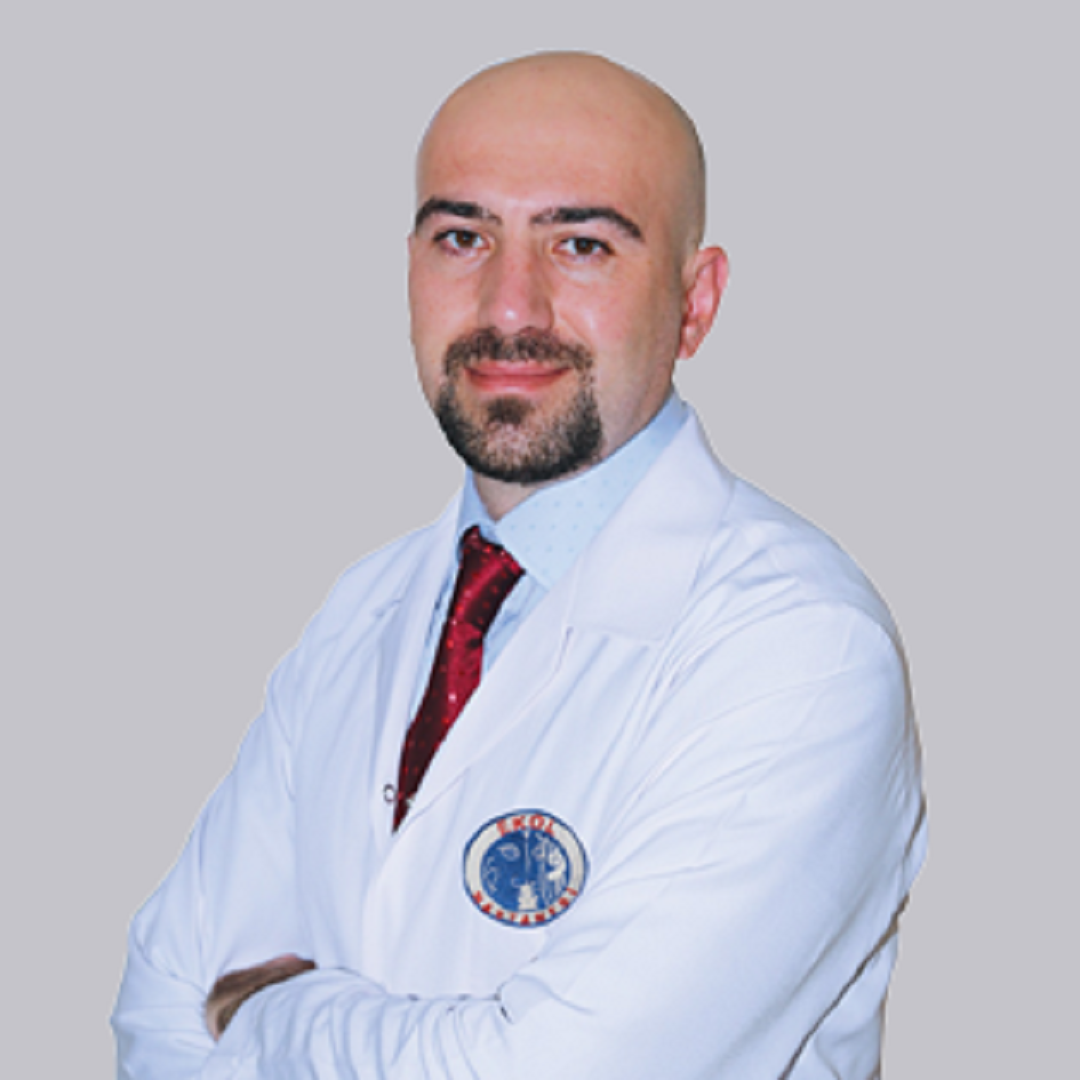 About Dr Arif Aydin – Delivering Excellence in Plastic Surgery
Dr Arif Aydin, a distinguished plastic surgeon based in Izmir, Turkey at Ekol Hospital, boasts a wealth of experience and expertise in his craft. Renowned for his exceptional results, Dr Aydin's meticulous attention to detail and dedication to individualized care have earned him a reputation as a sought-after practitioner.
Education and Training
Dr Aydin's journey led him to complete his specialization in Plastic, Reconstructive, and Aesthetic Surgery at Afyon Kocatepe University from 2009 to 2014. Building upon this foundation, he pursued further training in the intricacies of plastic surgery, mastering both reconstructive and cosmetic procedures.
His commitment to staying abreast of the latest advancements in his field is evident through his active participation in numerous national and international conferences. His contributions extend to academic literature, with five original articles gracing the pages of esteemed scientific journals. Moreover, his insights have enriched the discourse through thirteen academic presentations at various national congresses.
Specializations and Experiences
Dr. Aydin's extensive expertise spans a wide range of plastic surgery procedures, addressing diverse concerns such as facial plastic surgery, breast augmentation, body contouring, rhinoplasty, liposuction, tummy tuck, neck lift surgery, face lift surgery, otoplasty, mastopexy, gynecomastia, genital aesthetics, lipoedema surgery, and penis enlargement, reflecting his commitment to delivering comprehensive and transformative solutions.
With a decade-long practice in plastic surgery, Dr Aydin has orchestrated numerous successful surgeries, fulfilling the aesthetic aspirations of countless patients. His artistry and surgical prowess combine harmoniously, allowing him to deliver outcomes that are both natural-looking and gratifying.
Approach to Patient Care
At the core of Dr Aydin's philosophy lies a patient-centric approach. Taking time to comprehensively understand his patients' aspirations, concerns, and expectations, he tailors treatment plans that resonate with their individual goals. Open and transparent communication forms the cornerstone of his interactions, ensuring patients are informed and comfortable throughout their transformative journey.
About Izmir Ekol Hospital
Dr Aydin's affiliation with Izmir Ekol Hospital, a state-of-the-art medical institution, reflects his commitment to providing exceptional care. Equipped with cutting-edge technology and bolstered by a highly trained staff, the hospital offers a secure and inviting environment for plastic surgery procedures.
Get FREE QUOTE for Plastic Surgery in Izmir, Turkey at PlacidWay!
Dr Arif Aydin stands as an emblem of excellence in the field of plastic surgery. His passion for facilitating patients' aesthetic ambitions, combined with his extensive experience, advanced training, and personalized approach to care, solidifies his standing as a respected figure. For those contemplating a plastic surgery procedure, Dr Arif Aydin at Izmir Ekol Hospital emerges as an exceptional choice – a practitioner who not only understands the science of transformation but also the art of enhancing one's beauty. Click contact us button below to get started:
Education
Education:
Graduated from Eskişehir Osmangazi University Faculty of Medicine in 2008

Studied at Kaunas Medical Faculty between 2007 and 2008

Completed specialization in Plastic, Reconstructive, and Aesthetic Surgery at Afyon Kocatepe University from 2009 to 2014

Earned competence certificate of Turkish Plastic Reconstructive and Aesthetic Surgery in 2016

Successfully performed in the European Plastic Surgery Competence Written Exam in Brussels, 2019
Experiences:
Skilled in Plastic, Reconstructive, and Aesthetic Surgery

Proficient in transformative aesthetic procedures

Extensive expertise in facial and body enhancement surgeries

Vast experience in performing various aesthetic surgeries

Active participant in national and international academic events
Fields of Interest:
Rhinoplasty: Skillful in nasal refinement surgery

Neck Lift Surgery: Expertise in enhancing neck contour

Face Lift Surgery: Proficient in facial rejuvenation procedures

Otoplasty: Specialized in ear correction surgery

Tummy Tuck: Adept at abdominal contouring

Liposuction: Skilled in body sculpting through fat removal

Breast Augmentation/Reduction/Mastopexy: Expertise in breast procedures

Gynecomastia: Proficient in male breast reduction

Genital Aesthetics: Skillful in genital cosmetic procedures

Blepharoplasty: Adept at eyelid surgery

Lipoedema Surgery: Specialized in treating lipoedema condition

Penis Enlargement Surgery: Proficient in both lengthening and thickening procedures

Fat Injections: Expertise in using fat as a filler for augmentation
Opr. Dr. Arif Aydın, a distinguished Plastic Surgeon, has honed his skills through rigorous education and practical experience. With expertise in various aesthetic procedures and a dedication to academic advancement, he offers transformative results and precise surgical care for patients seeking enhanced beauty and well-being.
Prices
| Ekol Hospitals Treatment Prices in Izmir Turkey | Prices | Enquire |
| --- | --- | --- |
| Eyelid Surgery in Izmir, Turkey | $2039 | Enquire |
| Face Lift in Izmir, Turkey | $4450 | Enquire |
| HoLEP in Izmir, Turkey | $4500 | Enquire |
| Vaginoplasty in Izmir, Turkey | $3500 | Enquire |
| Nose Surgery Rhinoplasty in Izmir, Turkey | $4500 | Enquire |
| Ear Surgery in Izmir, Turkey | $3300 | Enquire |
| Direct Hair Implantation (DHI) in Izmir, Turkey | $3300 | Enquire |
| Breast Augmentation in Izmir, Turkey | $4700 | Enquire |
| Tummy Tuck Surgery in Izmir, Turkey | $5000 | Enquire |
| Knee Replacement Total or Partial in Izmir, Turkey | $6500 | Enquire |
---
PlacidWay.com provides information and travel related services. We do not provide health care services. We provide information solely for informational purposes and do not endorse any particular health care provider or facility or any particular health care service or treatment. We are not affiliated with any health care provider or service and we are not responsible for any health care service. Please consult with your own domestic licensed health care provider before seeking the services of any health care provider you learn about via our site.
---