Dental Veneers in Mexico - Choose Best Dental Care
Consider Dental Veneers in Mexico: Affordable Smile Makeover Option
Suffering from broken or misaligned teeth? Choosing Dental Veneers in Mexico can help you fix your teeth and improve your appearance.
In this guide, we will show you which dental clinics, and dentists to choose from in Mexico. Also, what places you can visit during your dental trip to Mexico. Keep reading to find out!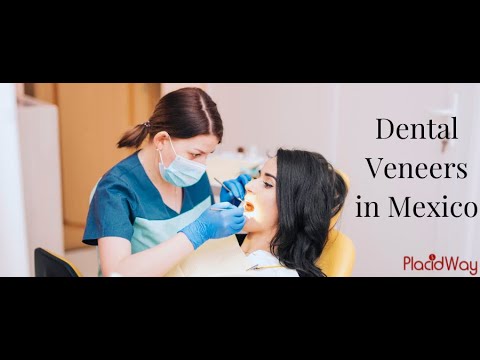 ---
Dental Veneers Packages in Mexico at $350
The affordability of dental veneers in Mexico is what attracts international patients to this country. Especially when you know that they offer all-inclusive packages for your best dental care. You will find the cost of these packages in Mexico ranges between $350 and $580.
The cost depends on package inclusions, the clinic, and your preferences. After all, you will pay less for dental veneers in Mexico than in your home country.
---
How Much Does Veneers Cost in Mexico?
Dental Veneers in Mexico cost around $400 and can save you up to 70% of your money. For example, in North America, you would have to pay over $1,700 per tooth veneer which is very expensive for self-pay patients.
The following table shows the costs of veneers in America and Canada, as well as our recommended clinics in Mexico. Take a look.
Dental Veneers Centers Cost Comparison in Mexico
| Provider | Procedure | Price |
| --- | --- | --- |
| Marietta Dental Care | Dental Veneers, Dentistry | $400 |
| All on X Dental Studio | Dental Veneers, Dentistry | $600 |
Dental Veneers Cost Comparison in Mexico

| Country | Procedure | Price |
| --- | --- | --- |
| Canada | Dental Veneers, Dentistry | $1700 |
| United States | Dental Veneers, Dentistry | $1750 |
---
Top 6 Dental Clinics in Mexico for Veneers
Finding the right dental clinic abroad can be difficult. Especially when you don't know what to look for. This is why we have shortlisted the top 6 clinics in Mexico based on patient reviews, the benefits, and accreditation.
Below you can read their profiles and choose the one that best suits you.
---
Dental Veneers in Mexico - Must-Watch Videos before the trip
Before your trip to Mexico for dental veneers, make sure to prepare by gathering important information about treatment and Mexico. You can watch our videos below to learn more about what to expect.
---
Dental Veneers in Mexico Reviews
Would you like to know what was the experience of former patients after getting dental veneers in Mexico? Because we have chosen some of the top patient reviews from our recommended clinics and added them to this guide. Read them below.
---
Most Asked Questions About Dental Veneers in Mexico
The most frequent questions patients have are Who are the best dentists in Mexico, Which are the best clinics, and Is it safe to go to Mexico? In this section, we provide you with our researched answers to help you bring an educated decision.
---
Best Dentists in Mexico for Veneers
When it comes to finding the best dentist, you want to be sure that he has high credibility and many years of experience behind him. Also, your dentist must be able to provide the answers, follow up, and guide you through the treatment. Luckily, our top selected dental clinics in Mexico work with board-certified dentists you can trust.
Below are just a few of many other qualified dentists whose profiles you can find on PlacidWay website.
---
Visit Mexico for Veneers & Also Explore Top Tourist Attractions
Mexico is a popular tourist destination. For many reasons. From breathtaking mountains to tropical coastal places, Mexico is worth visiting. We will show you a few tourist attractions that are must-sees in Mexico.
Archeological Site of Chichen Itza Mayan City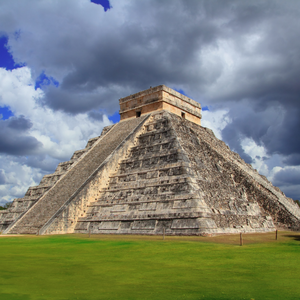 Tropical Beach in Cancun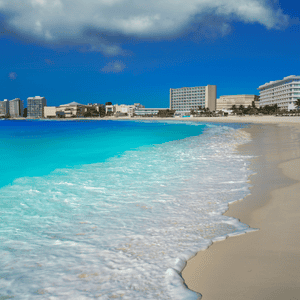 Ik-Kil Cenote, a sacred site to the Maya people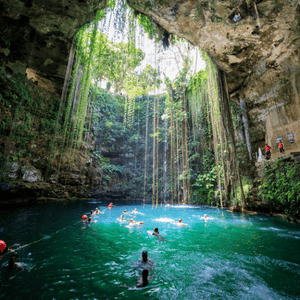 ---
Plan Your Dental Trip to Mexico for Dental Veneers!
Choosing Dental Veneers in Mexico will help you fix your teeth and improve your appearance. You can start planning your trip to Mexico now that you found the right clinic and dentist for your oral health needs.
For more information, contact our PlacidWay team. We are here to help!
---