Breast Reduction in Turkey
Choose Reduction Mammoplasty in Turkey - Affordable Boob Reduction Option
If you are not satisfied with having a large breasts size, you should consider Breast Reduction in Turkey. Turkey has some of the world's best plastic surgery clinics and doctors who provide a high success rate of breast surgery.
In this guide, we compare top hospitals, packages, and costs for reduction mammaplasty in Turkey. You can choose from a wide range of options such as:
Clinic: Florencell Aesthetic & Beauty Center
Procedure: Breast Reduction
Package Price: Between $2,560 and $4,100
Cost in Turkey: From $2,600
Cost in Other Countries: From $6,000
Top Tourist Attractions: Topkapi Palace, Ephesus, Cappadocia, Antalya, Pamukkale, and more.
---
Top Packages for Breast Reduction in Turkey
If you choose some of our package offers, you can save over 50% of the money and enjoy a unique vacation in stunning Turkey. You can view the inclusions and prices for each package below that range between $2,560 and $4,100.
The final price will be determined after the doctor examines you. However, Turkey is still a more affordable option for the boob reduction procedure, including travel cost.
---
How Much Breast Reduction in Turkey Cost?
Curious to know how much is breast reduction surgery in Turkey. Here we provide accurate information on boob reduction prices at our recommended clinics in Turkey and compare them to other countries. The cost of Breast Reduction in Turkey is from $2,600 to $3,700, up to 60% less than in Germany, the UK, or the US.
For instance, in the UK and Germany, you'd have to pay over $7,000 for reduction mammaplasty, while in USA over $6,000. Check out the following table to know the prices.
Breast Reduction Centers Cost Comparison in Turkey
| Provider | Procedure | Price |
| --- | --- | --- |
| Optimed International Hospital | Breast Reduction, Cosmetic/Plastic Surgery | $2600 |
| Florencell Aesthetic & Beauty Center | Breast Reduction, Cosmetic/Plastic Surgery | $3700 |
| Dr. Sibel Atalay International Clinic | Breast Reduction, Cosmetic/Plastic Surgery | $2900 |
Breast Reduction Cost Comparison in Turkey

| Country | Procedure | Price |
| --- | --- | --- |
| Germany | Breast Reduction, Cosmetic/Plastic Surgery | $7179 |
| United States | Breast Reduction, Cosmetic/Plastic Surgery | $6000 |
| United Kingdom | Breast Reduction, Cosmetic/Plastic Surgery | $7000 |
---
Top Clinics for Breast Reduction in Turkey
When choosing the best plastic surgery center in Turkey for boob reduction, you should take into account the following highlights:
Doctors' Experience - The success of breasts surgery

in Turkey

depends on doctor's professionalism. He has to have over five years of extensive experience, board certification from prestigious institutions, and the ability to follow up with you after the surgery.

Clinic Accreditation - Clinics with international accreditation are the best choice for patients. They should also have stringent hygiene protocols and professional medical staff on board.
Breast Reduction Reviews - Real patients' testimonials about breast reduction will help you to choose the most suitable clinic. They provide information about breast reduction costs, doctors' experience, and clinic standards.
Boob Reduction Cost - Breast reduction in Turkey is as successful as in Europe or America, but costs 2-3 times less. This is due to the low cost of living and low prices for building clinics and hospitals. Clinics in Turkey perform successful boob reduction for

females and males at the price you can afford.
---
Watch Videos about Boob Reduction Surgery in Turkey
Breast Reduction can be life-changing surgery for patients who aim to lessen the volume of the mammary glands and improve the breast shape. See in our videos below the experiences of former patients with the same situation as you.
---
Plastic Surgery in Turkey Reviews from Verified Patient
---
Read Our Answers about Breast Reduction Surgery in Turkey Questions
Want to know who are the best plastic surgeons in Turkey and what is the breast reduction price in Izmir? We have the answers to these questions, which you can read below in more detail.
Who are the Top 5 Plastic Surgeons in Istanbul, Turkey?
Show More
The demand for cosmetic surgery procedures is high in Turkey due to advanced techniques, safety protocols, renowned surgeons, and affordable prices. Cosmetic Surgery focuses on enhancing facial and bodily appearance, improving its appeal, proportion, and symmetry. Cosmetic surgery procedures include Breast Enhancement, Body Contouring, Facial Contouring, Facial and Skin Rejuvenation. 1. Riza Kanturk: Riza Kanturk completed his medical education at Uludag University Medical Faculty and had his postgraduate education at Uludag University Medical Faculty: Department of Plastic, Reconstructive, and Aesthetic Surgery. 2. Ali Ekber Yurekl: Ali Ekber Yurekl was born in Erzincan, Turkey in the year of 1981. He completed his medical education at On Dokuz Mayis University Medical Faculty and had his postgraduate education at Uludag University Department of Anesthesia and Reanimation. He is a successful, renowned, and dedicated Anesthesiologist, always keeping up to date with the latest methods and techniques of his medical specialty. 3. Dr. Ali Dursun Kan: Dr. Ali Dursun Kan specialized in plastic reconstructive and aesthetic surgery at Kartal Training Research Hospital between 2003 and 2007. Dr. Kan received training in Health Care Management at Eskisehir Anadolu University between 2006 and 2009. 4. Dr. Bulent Cihantimur: Dr. Bulent Cihantimur born in Kars in the year 1970. Istanbul University Cosmetic, plastic, reconstructive Surgeon Bülent Cihantimur has graduated from I.U. Çapa Medical Faculty in 1992. Cihantimur has become a plastic surgery specialist by being specialized in plastic surgery at Uludag University Medical Faculty in 1999. He developed three special techniques: Non-operative treatment of the trigger finger, ear reshaping with thread, and Cihantimur Fat Transfer System which is named after him. 5. Dr. Irfan Aydin: Education of medicine: Marmara University, Faculty of Medicine 1987-1995 Education of specialty: Istanbul University, Istanbul Faculty of Medicine, Department of Plastic and Reconstructive Surgery 1995-2001. Plastic Surgery, on the other hand, is a surgical specialization that concentrates on the repair and correction of facial and bodily defects due to trauma, burns, birth disorders, and diseases. Top 10 Cosmetic Surgery Centers in Turkey Turkey is home to some of the best cosmetic/plastic surgery clinics in the world where they use the best techniques to provide top-class results. Most importantly, the procedures are affordable in Turkey. Group Florence Nightingale Hospitals ESTECENTER Plastic Surgery Centre Dr. Sibel Atalay International Clinic Estemita Aesthetics Clinic of Op. Dr. Hakan Olmezturk Florencell Aesthetic & Beauty Center Optimed International Hospital Assoc. Prof. Dr. Candemir Ceran Clinic Search More Clinics How long does plastic surgery last? The length of the surgery relies upon the surgery and the patient, yet most systems take somewhere in the range of 1 and 6 hours. Does Plastic Surgery Hurts? Fortunately, the measure of inconvenience experienced during and after surgery has been significantly decreased because of ongoing advancements in innovation and corrective surgery methods. Be that as it may, very much like with some other surgery, some aggravation or potential inconvenience is inescapable. Important Questions to Ask Your Plastic Surgeon May I know what your qualifications are? Are you board-certified? Did you undergo training in the procedure you're recommending? How often have you performed this cosmetic procedure? What are the possible complications and risks of this cosmetic procedure? Where will you perform the cosmetic procedure? Will you still treat me if something bad happens? Or another specialist will be taking over? Societies and Associations your Plastic Surgeon should belong to: Aesthetic Surgery Association Aesthetic Plastic Surgery Society (EPCD) American Academy of Cosmetic Surgery (AACS) International American Academy of Cosmetic Surgery (ISAPS) International Confederation for Plastic Reconstructive & Aesthetic Surgery (IPRAS) International Federation for Adipose Therapeutics and Science (IFATS) Society of Maxillofacial Surgeons The European Association of Plastic Surgeons The European Society of Plastic, Reconstructive and Aesthetic Surgery The International Society of Aesthetic Plastic Surgery Turkish Medical Association Turkish Society of Plastic Reconstructive and Aesthetic Surgery Association (TPRCD) Turkish Society of Reconstructive Microsurgery For more information about the best plastic surgeons in Turkey or if you need a FREE quote for cosmetic surgery, please click the button below!
What is the price of Breast Reduction in Izmir, Turkey?
Show More
The price for Breast Reduction in Izmir, Turkey starts from $2719. The final price is determined by several factors such as the surgeon and clinic you choose, the type of procedure, the materials used, etc. Many clinics in Izmir, Turkey offer Breast Reduction to international patients, which include many other services besides the procedure itself. Therefore, patients will benefit from transportation to and from airport, hotel and clinic, hospital stay, translator, personal case manager, pre- and post-operative care, and even accommodation in hotel. Breast Reduction is one of the most chosen Cosmetic/Plastic Surgery procedures all over the world. In Izmir, Turkey you will find many surgeons specializing in this procedure. There are many clinics that offer minimally invasive Breast Reduction performed with the latest medical equipment. This means shorter recovery time and increased success rates. Although there are many medical facilities and surgeons that you can choose from, this does not mean that all of them are a good option for you. To make sure that you make the best choice you can ask the surgeon several questions such as: Are you certified? Are you a member of any Cosmetic/Plastic Surgery association or society? How many years of experience do you have performing Cosmetic/Plastic Surgery? How often have you performed Breast Reduction? What are the advantages and disadvantages of Breast Reduction? What about the risks and complications? What should I expect after the surgery? What if I am not happy with the Breast Reduction results? How long should I be staying for recovery? What if something goes wrong during Breast Reduction procedure? What if I get home and I realize that something is wrong with my Breast Reduction? Turkey has quickly become one of the best destinations when it comes to Breast Reduction. Every year the country attracts more and more medical tourists who come here to benefit from high quality medical care, highly trained medical staff and a well-deserved vacation in the beautiful Turkey. Below you can find some of the best plastic surgeons in Izmir, Turkey that offer most affordable price for Breast Reduction.Breast Reduction at Ekol Hospitals (Izmir): from $2719 Find out more about the best plastic surgeons in Izmir, Turkey! Contact us and choose the best plastic surgeon!
---
Surgeons in Turkey for Breast Reduction
Best cosmetic surgeons in Turkey can provide you with the desired breast reduction results. Before choosing the right surgeon for your needs, you should discuss your options with him in a video call.
Thus, the surgeon will help you to have realistic expectations and to adhere to his recommendations after the procedure. Turkish doctors have practice in the US and specialize in Plastic and Reconstructive surgery.
Here are the profiles of some of the best breast reduction doctors in Turkey:
Dr. Sibel Atalay is a qualified Plastic Reconstructive and Aesthetic Surgeon. Dr. Sibel Atalay has ...
General Information First Name-Surname: Ali Nurhan OZBABA Date of Birth: 1956 Place of Birth: Goksu...
---
Visit Turkey for Boob Reduction & Also Explore the Enchanting Places!
Turkey is a unique country that straddles two continents, making it accessible for travel and magical for tourists. Millions of tourists visit Turkey every year to explore the diverse culture, extraordinary places, delicious food and friendly people.
Here are the best places to visit during your breast surgery stay in Turkey:
Topkapi Palace in Istanbul
Ephesus - a city of colossal monuments
Cappadocia - architecture of the Byzantine Era
Pamukkale - a famous natural wonder
Ölüdeniz - white-sand beaches
The Blue Mosque in Istanbul
Aya Sofia Mosque in Istanbul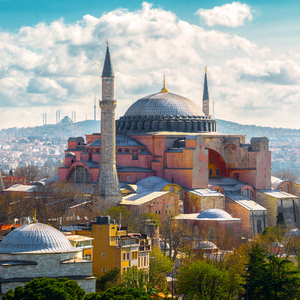 Mediterranean coast in the south - Antalya Resort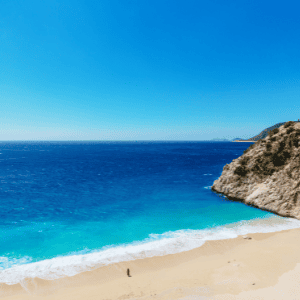 ---
Book Appointment Today for Breast Reduction in Turkey!
Reduce your breast size with Breast Reduction in Turkey at up to two times less price than in other countries!
PlacidWay will help you plan the trip to Turkey and find a reputable clinic and doctor for your needs. Contact us today and get a FREE price estimate!
---