Stem Cell Therapy for Osteoarthritis in India
Why Get Regenerative Medicine in India?
Struggling with severe knee or other joint pain? If you cannot afford orthopedic surgery due to high prices in America, consider Stem Cell Therapy for Osteoarthritis in India. If you are wondering Why India, our guide will help you find out.
Stem cell specialists in India offer a high-quality alternative treatment for knee pain to avoid surgery and save over 50%.
Regenerative medicine in India highlights:
Clinic: Dr. Pravin Patel Innovative Hospital & Research Center
Doctor Name: Dr. Pravin Patel
Procedure: Stem Cells for Osteoarthritis
Top Tourist Attractions: The Gate in Delhi, Varkala beach in Kerala, and Taj Mahal in Agra.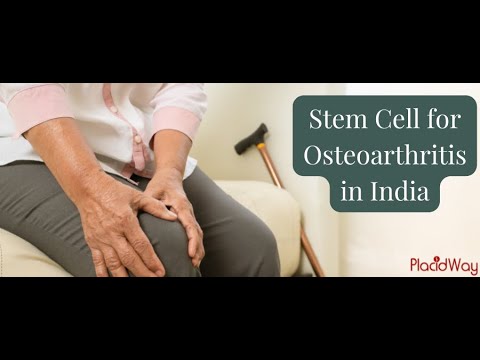 ---
Stem Cell Treatment for Osteoarthritis Cost in India
Stem cell treatment can be costly in developed countries such as the USA, the UK, and Canada. The cost of Stem Cell Treatment for Osteoarthritis in India will depend on your specific situation, disease stage, clinic accreditation, and doctor's experience. However, it is still more affordable than in European and North American countries.
In India, you would not only save around 40% but also enjoy a vacation in this magnificent country.
Contact our PlacidWay team directly to receive a treatment cost estimate in advance.
---
World-Class Stem Cell Clinics in India
World-renowned centers in India offer alternative treatments such as stem cell therapy for various health conditions. These clinics have their research center and modern facilities for patient comfort and quick recovery.
Clinics in India work with patients all across the world. They utilize advanced medical technology and international standards in performing successful stem cell treatment.
We have listed four best stem cell clinics in India whose profiles you can read below:
---
Watch Video about Successful Regenerative Medicine in India
In our video below, you'll see what stem cell treatments are available in India and how they help patients treat various health conditions.
---
Patient Reviews for Regenerative Treatment in India
---
Internationally Trained Doctors for Stem Cell Treatment in India
Indian stem cell doctors are specialists in Regenerative Therapy and Stem Cell Therapy. They speak English and Hindi and hold international degrees such as MD (Doctor of Medicine), ND (Naturopathic physicians), CHT (Certified Hand Therapist), and MDAM (Doctorate of Medicine in Alternative Medicine).
Stem cell doctors in India aim to provide quality and affordable treatment in order to help people improve their health. With years of experience treating patients with safe and effective stem cells, Indian specialists can be ranked among the best alternative medicine doctors in the world.
We will introduce you to some of the best stem cell physicians in India working at our recommended clinics. Read their profiles to know who they are.
---
Explore India - land full of wonders...
The world's second-largest country - India - amazes everyone with its incredible diversity. Magnificent Himalayan in the north, breathtaking landscapes, sunny beaches in the south, glorious historical sites, relaxing health spas, yoga, Ayurveda, and meditation centers have always enticed tourists to India.
Stem cell specialists will take care of your well-being while you enjoy India's wonders. We recommend visiting the following places in India: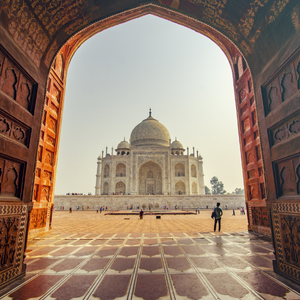 Taj Mahal in Agora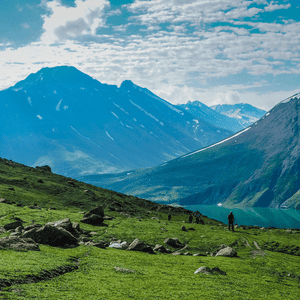 Himalayan Mountains - Kashmir region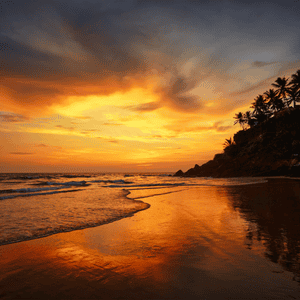 Varkala beach in Kerala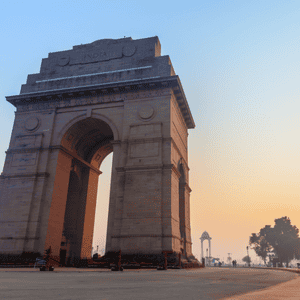 The Gate of Delhi - New Delhi
---
Eliminate Knee Pain with Stem Cell Therapy for Osteoarthritis in India!
Stem Cell Therapy for Osteoarthritis in India is the best alternative for painful joints. It helps rejuvenate the affected area and can significantly improve your overall health.
Save over 40% on the treatment in renewed clinics and savor the extraordinary holiday in India you deserve!
Contact our PlacidWay team for further guidance and request a FREE quote!
---