Muscular Dystrophy Stem Cell Therapy in India
Explore Successful Treatment of Muscular Dystrophy in India
Muscle weakness occurs when the cells that support the muscles can no longer perform their functions. This, in turn, leads to an increase in muscle weakness and disorder. Stem Cell Therapy for Muscular Dystrophy in India can potentially transmit progressive muscle proteins and restore the stem pool, making it the best treatment.
Stem cells have the ability to transform into any body cell and regenerate themselves. Adult muscle's ability to regenerate is largely attributed to a distinct subpopulation of muscle cells known as satellite cells. These cells for muscular dystrophy aids tissue remodeling, inflammation reduction, and cell death prevention.
PlacidWay provides you the list of best hospitals and doctors for regenerative medicine in India. Scroll down to discover more!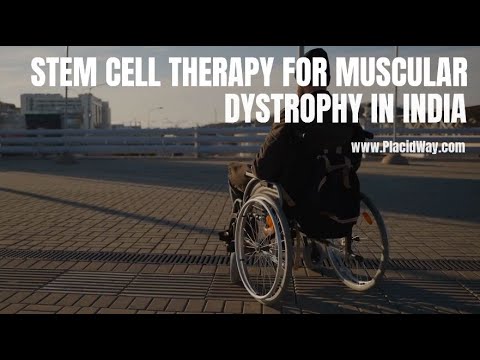 ---
Muscular Dystrophy Regenerative Treatment Package in India
You're looking for stem cells muscular distrophy treatment abroad because it is more expensive in your home country. Luckily, we provide an excellent solution in our top package deal at $9,300 in India's reputable center. This price includes the following services:
Pre and post physician consultation

Customized treatment plan

Car service to and from Vadodara airport during business hours.
You can see below more details about this package in Vadodara, India and contact us for booking.
---
Cost of Stem Cell Therapy for Muscular Dystrophy in India
The cost of stem cell therapy for muscular dystrophy in India can vary depending on your overall health condition, the complexity of the treatment and the reputation of the clinic. However, opting for muscular dystrophy treatment in India will cost you less than at home. On average, it will cost you $9,300 in India, while it is above $20,000 in western countries.
Contact our PlacidWay team for more information and to receive a FREE quote for your case.
Stem Cell Treatment for Muscular Dystrophy Centers Cost Comparison in India
| Provider | Procedure | Price |
| --- | --- | --- |
| Stem Cell Therapy in India | Stem Cell Treatment for Muscular Dystrophy, Stem Cell Therapy | $10000 |
---
Best Hospital for Muscular Dystrophy Treatment in India
India is home to some of the world's most advanced stem cell centers that provide science-based regenerative treatment to patients worldwide. These clinics offer patient-centered services and world-class medical care to help them easily recover, treat, and cope with muscular dystrophy.
With the main focus on patient well-being, stem cell clincis in India are designed for patient comfort and alternative healing. Some of the most popular clinics and hospitals in India for regenerative medicine are:
Top Center
AutoStem Laboratories provides top-rated stem cell therapy treatments in Chennai, India. They provide treatments for various health conditions such as Spinal Cord injury, Alzheimer's, Parkinsonism, ALS, Demyelination disorders, Peripheral Neuropathy, Myocardial Infarction, Liver Disorders, Diabetes, Arthritis, Infertility, Autoimmune and Inflammatory disorders.
Top Center
Stem Cell Therapy in Rudrapur India by Revita Lifesciences presents the best treatment for patients who want maximum improvement, as well as proven and reliable stem cell treatment. Here you will be handled directly by Dr. Himanshu Bansal who has an outstanding reputation in dealing with orthopedic problems and also performs Stem Cell procedures.
Top Center
ICAM Wellcare Clinic provides best Stem Cell in Bengaluru India. Book now Regenerative Therapy for Cancer, Weight Loss and Orthopedic at PlacidWay.
---
Interesting Video about Regenerative Medicine in India
The video below shows how regenerative treatment provides an effective solution for patients' health conditions at the best clinics in India.
---
Stem Cell Therapy in India Reviews
---
Best Doctor for Muscular Dystrophy in India
Muscular dystrophy doctors in India have a wide range of experience in the regenerative medicine field and are among the best in the world. Thanks to their continuous training and dedication to work, these specialists successfully treat various difficult conditions in local and international patients.
You can find out more about Indian doctors for regenerative medicine in their profiles below. And contact us to help you book a free video consultation with your chosen doctor before your treatment.
Dr. Himanshu Bansal is a highly regarded and accomplished medical professional in India specializing...
Dr. Pravin Patel provides the best regenerative medicine in Gujarat, India. Book cons...
Dr. Sunitta Patel provides the best Integrative Medicine in Gujarat, India. Book consultation now ...
---
Why Choose MD Stem Cell Therapy in India?
India is known for its holistic approach to treating all health problems. As a result, its renowned centers provide regenerative medicine for severe MD condition at a low cost, effective treatments and professional medical team. Patients from the United States, Australia and Europe travel to India to indulgde life-changing medical solutions and new cultural experiences.
Along with your medical trip to India, you can enjoy comfort and amazing moments by exploring some of the most beautiful and breathtaking places.
Visiting the famous Taj Mahal mausoleum complex in Agra, mouthwatering street food, and breathtaking natural wonders can aid in your recovery after stem cell therapy.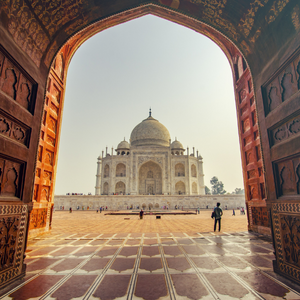 ---
Book Your Muscular Dystrophy Stem Cell Treatment in India with PlacidWay!
Muscular strength will return to normal after stem cell therapy for muscular dystrophy in India, and muscle movement will improve. Muscle size will return to normal due to muscle fiber regeneration, as will normal muscle function.
Talk to our Customer Support team to explore your options and book this cost-effective treatment for your
---