Stem Cell Therapy for Kidney Failure in India
Kidney Disease Stem Cell Treatment in India for a Better Quality of Life
Kidney diseases are a major health concern for people around the world. The current standard of care for kidney disease, multidrug therapy, can only delay disease progression. None of these drugs or treatments can stop the progression of the disease to the final stage. As a result, Stem Cell Therapy for Kidney Failure in India is a new therapy to improve patients' quality of life and possibly reverse or relieve kidney disease.
Stem cells have promising potential as a regenerative medicine for kidney diseases. There is growing evidence that stem cell-based therapy has renoprotective effects, which can reduce kidney damage while improving kidney function. Our guide helps you find a regenerative medicine hospital in India where this therapy has already been used to treat kidney failure in patients effectively.
Let's explore available options in the following sections.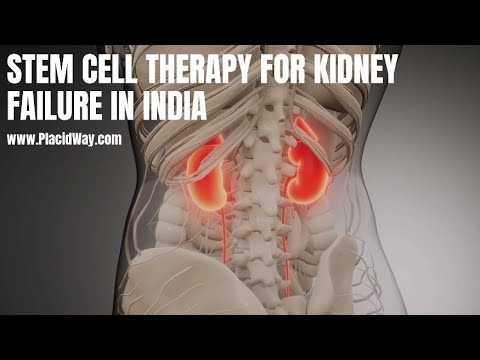 ---
Best Renal Regeneration with Stem Cell Therapy in India Package
If you can't afford stem cell kidney repair in your home country, you can choose affordable package option in India at the price of $9,300. This price includes the following services:
Pre and post physician consultation

Customized treatment plan

Car service to and from Vadodara airport during business hours.
You can see below more details about this package in Vadodara, India at world-recognized stem cell clinic and conatc us for booking.
Stem Cell Treatment for Kidney Failure, Stem Cell Therapy
Dr. Pravin Patel offers Stem Cell Therapy for Kidney Disorder package in Vadodara, India at $9,300
---
Kidney Stem Cell Therapy Cost in India
Cost of stem cell therapy for kidney failure in India is $6,800 on average, while the same treatment costs over $40,000 in western countries like Switzerland. This is why many patients from the USA, Canada, and Europe travel to India for kidney stem cell treatment. They can save over 80% in some cases and indulge a pleasant recovery in majestic Indian culture and history.
See the following table to compare the prices between India and Switzerland.
Stem Cell Treatment for Kidney Failure Cost Comparison in India

| Country | Procedure | Price |
| --- | --- | --- |
| Switzerland | Stem Cell Treatment for Kidney Failure, Stem Cell Therapy | $40000 |
| India | Stem Cell Treatment for Kidney Failure, Stem Cell Therapy | $6800 |
---
Stem Cell Therapy Best Hospitals in India
Stem cell therapy is a relatively new treatment, still in a research progress. However, there are certified clinics in India that work with various stem cells and provide high success rate of treatment to patients who suffer from kidney problems.
Besides affordability, there are more advantages to choosing regenerative treatment in India for kidney disease such as
All-inclusive stem cell therapy packages
The science-based approach to treating patients with stem cells
Highly qualified stem cell doctors with international diplomas
English speaking medical team
Find the right clinic for stem cell treatment in India by visiting their profiles below.
Top Center
AutoStem Laboratories provides top-rated stem cell therapy treatments in Chennai, India. They provide treatments for various health conditions such as Spinal Cord injury, Alzheimer's, Parkinsonism, ALS, Demyelination disorders, Peripheral Neuropathy, Myocardial Infarction, Liver Disorders, Diabetes, Arthritis, Infertility, Autoimmune and Inflammatory disorders.
Top Center
Stem Cell Therapy in Rudrapur India by Revita Lifesciences presents the best treatment for patients who want maximum improvement, as well as proven and reliable stem cell treatment. Here you will be handled directly by Dr. Himanshu Bansal who has an outstanding reputation in dealing with orthopedic problems and also performs Stem Cell procedures.
Top Center
ICAM Wellcare Clinic provides best Stem Cell in Bengaluru India. Book now Regenerative Therapy for Cancer, Weight Loss and Orthopedic at PlacidWay.
---
Kidney Failure Stem Cell Therapy Video in India to See Today
India has some excellent hospitals who treat patients with severe kidney problems with successful results at affordable price. Below is a video that explains this in more detail.
---
Regenerative Medicine in India Reviews from Verified Patients
---
Best Doctors in India for Regenerative Medicine Treatment
Indian doctors are some of the world's most recognized professionals with integrity and international certificates. They provide personalized, unwavering patient care and support their quick recovery and well-being.
Indian stem cell doctors are kind and dedicate their time to taking good care of their patients and making you feel cozy at home. They are notable in India, USA, UK and other western nations. Besides being specialists in regenerative medicine, other alternative treatment fields of interest include Quantum Healing, Neuro programming, Ozone treatment, and many more.
Speak to your doctor prior to the treatment to get a personalized treatment plan that is tailored to your needs. Meet the best stem cell specialists in India below:
---
Why Choose India for Stem Cells Kidney Repair Treatment?
India is widely known for its alternative healing approach to every health condition. Thus its reputable centers offer regenerative medicine at inexpensive costs, effective treatments, and professional doctors and medical team. Patients from North America, Australia, and Europe visit India to experience life-changing medical solutions and new cultural vibes.
In addition to your medical trip to India, you can have a chance to enjoy the comfort and incredible moments by visiting some of the most mesmerizing places that are breathtaking.
You'll be enlightened with the mausoleum complex of the famous Taj Mahal in Agra, mouthwatering food like Curry or Tikka Massala, and stunning natural wonders (e.g., Himalayan mountains, Kerala beaches, waterfalls, etc.).
This can also help your recovery after stem cell therapy as an additional treatment.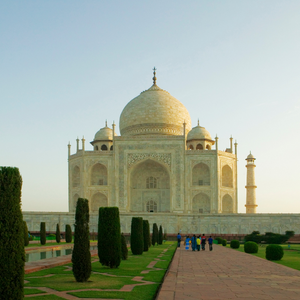 ---
Get a FREE Quote for Stem Cell Therapy for Kidney Disease in India Today!
Kidney failure is a condition that requires quick intervention, so that a patient can enjoy life more away from pain and suffering. We hope our guide has helped you find the right clinic for Stem Cell Therapy for Kidney Disease in India.
If not, then contact our Customer Care team to assist you in your journey for a better life!
---