Gastric Balloon in Mexico - Effective Weight Loss Surgery
Choose Gastric Balloon in Mexico and Lose Weight Now!
Do you want to learn how to lose weight and overcome the obesity problem? Gastric Balloon in Mexico might be the solution. In this guide, we'll help you choose the right clinic, doctor, and package for your weight loss surgery.
And don't worry, because we work only with the renewed bariatric clinics and bariatric surgeons. Also, while in Mexico,  you can combine the surgery with a relaxing vacation. 
We offer the options for all your needs, so, let's begin!
---
Affordable WLS Packages in Mexico
Gastric Balloon surgery is very affordable in Mexico. For this reason, many uninsured American and Canadian patients come here. Our gastric balloon package offer starts with the price at $2,700.
Take a look below and check packages as well as their inclusions. You will certainly find the one that best suits your needs.
---
Cost Comparison of Gastric Balloon
Want to know how much money you'll be able to save coming to Mexico for WLS? You can find out in this section. The price for a gastric balloon in Mexico starts at $2,500, while in the US $8,000.
WLS in Mexico is almost four times less expensive than in North America! You can save at least $5,000 by coming to Mexico.
And here is the cost comparison table between Mexico, Canada and America.
Gastric Balloon Centers Cost Comparison in Mexico
| Provider | Procedure | Price |
| --- | --- | --- |
| Bypass Gastrico Merida | Gastric Balloon, Obesity/Bariatric Surgery | $2900 |
| Hernia Clinic Mexico and Bariatric Center | Gastric Balloon, Obesity/Bariatric Surgery | $3000 |
Gastric Balloon Cost Comparison in Mexico

| Country | Procedure | Price |
| --- | --- | --- |
| Mexico | Gastric Balloon, Obesity/Bariatric Surgery | $2500 |
| United States | Gastric Balloon, Obesity/Bariatric Surgery | $8000 |
| Canada | Gastric Balloon, Obesity/Bariatric Surgery | $8200 |
---
Choose the Best Clinics in Mexico for WLS
Mexico has many good bariatric clinics. Today we will show you the best clinics where work the best surgeons for weight loss.
Advantages that set these clinics apart from others are
Offer affordable package options for weight loss
English speaking staff
No waiting time for surgery
Experienced bariatric surgeons work there to provide you with safe and effective surgery
The advanced technology used in performing bariatric surgery.
---
Discover Places in Mexico for WLS
If you enjoy watching videos and learning, we have a few to show you here. You will discover the costs in different cities in Mexico for the gastric balloon and what is an experience of a former patient.
---
Successful Weight Lose after Gastric Balloon Surgery
With the help of former patient experiences, you will be able to understand what to expect from the gastric balloon in Mexico.
This section is dedicated to successful weight loss stories that'll help you in deciding on the trip to Mexico.
---
FAQ's about Gastric Balloon in Mexico
Gastric Balloon Surgery is a weight loss surgery that can help you achieve your weight loss goals faster than traditional diet and exercise. The doctor will insert a thin, flexible tube into your stomach through a small incision. He will then inflate the tube with a small amount of air to create a tight pouch.
This pouch traps most of the food you eat and prevents it from being digested. You can eat a greater volume of food with a smaller caloric intake, resulting in faster weight loss.
More about gastric balloon clinics, costs, and surgeons, read the answers below.
---
Choose Weight Loss Specialists in Mexico
Choosing the right surgeon for weight loss surgery is complicated but also the most important job to do before coming to Mexico. With our help, you can now find the best surgeon easily.
Well-known bariatric surgeons in Mexico have the following credentials:
Board-Certified
Fluent in English
Over 5 years of experience
Dedicated to a patient and his weight loss goal
Attended training in America and other countries.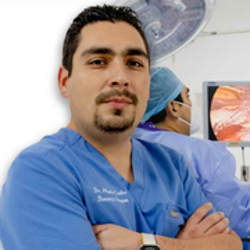 Biography of Dr. Alberto Carlos Tijuana Mexico Situated in Tijuana, Mexico, Dr. Alberto Carl...
---
Mexico - Popular country for medical tourism
Mexico is among the ten most visited countries for medical tourism. And that is not a surprise!
While you're in Mexico for gastric balloon surgery, you can visit some of its top attractions and enjoy plenty of sunshine! Here are a few things to do and try in Mexico:
Visit The Ancient Mayan city - Chichen Itza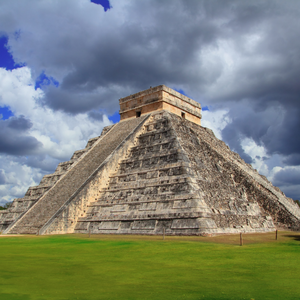 Try Famous Mexican Street Food - Tacos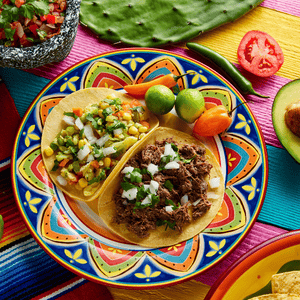 Indulge in Tropical Beach in Mayan Riviera Caribbean Sea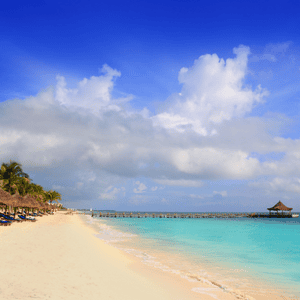 ---
Experience Weight Loss in Exotic Mexico
We know you are excited about the trip to Mexico! Now you can achieve your weight loss goal with an affordable gastric balloon in Mexico.
PlacidWay team is here for all your questions. Feel free to contact us and start planning your trip today!
---