IVF in Buenos Aires, Argentina
Package price starting from:
$6900
Treatment:
Fertility Treatment, In Vitro Fertilization (IVF)
Focus Area:
Fertility Treatment | ART Treatment | Assisted Reproduction Techniques | Egg Donation | Oocytes | Egg Donor | Infertility Doctor | IVF | Sperm Freezing | Buenos Aires, Argentina
---
Fertility Treatment available in Argentina in best cost

IVF in Buenos Aires, Argentina
We combine fertility treatments with a sincere caring to provide you with personal and professional attention. Our goal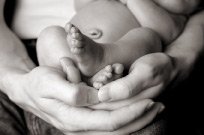 is to make you feel confident and comfortable with undergoing fertility treatments abroad. We will take the time to listen to and answer any questions you may have and investigate all of your fertility treatment options. You will have a personal contact with Dr. Glujovsky, who will be in charge of your treatment from the beginning to the end. He works to have a fluid communication based on empathy and dedication, in a shared-decisions process.
Each of our medical strategies and interventions is supported by evidence-based medicine, following international clinical practice guidelines. We use the best available scientific evidence, which is adapted to each specific patient considering his or her personal preferences and values.
We have a great embryo lab not only because we have first-level incubators and we use top-quality culture media, but also due to the experts that work there. This professionalism gives the embryos the best chance to grow, getting the highest success rates.
We do intrauterine inseminations, in vitro fertilization (IVF), ICSI, IMSI and egg donation cycles. We can also use donor sperm. Fertility preservation with egg freezing is available. Technologies as Tunel, Annexin V Columns (MACS) and preimplantation genetic screening (PGS) with next-generation DNA sequencing (NGS) are available too.
The advantages of doing it with Dr. Glujovsky Fertility Clinic
Most programs in United States use one oocyte donor for one recipient. Our program shares the donor´s fresh egg cohort among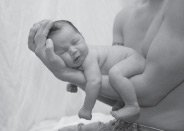 multiple recipients (shared egg donor program), allowing for a good pregnancy rate (60-65%) with a reduction of their waiting period and reducing costs since donor costs are shared by the various recipients, making this therapy affordable for most patients. Besides, as Argentine currency was devaluated in December 2001 and again in 2012, costs for foreign patients are still lower.
Egg donor program of our clinic is one of the most popular, not only in Argentina, but also in Latin America. Every year more than 550 women receive donated oocytes, and more than 20% of them come from abroad (mainly from USA, Canada, Australia, New Zealand, Uruguay, Chile, Sweden, Netherlands, Spain, Mexico, Brazil and Peru).
Professionals working in Cegyr make it not only a high level medicine institution, but also guarantee patients a positive, professional experience and a safe program as those running in USA. Cegyr has an ISO 9001 certification of quality, and follows the keys principles of the ACT (assisted conception taskforce).
In 2005, Dr. Demián Glujovsky started coordinating the egg donor program of Cegyr. His background in gynecology andobstetrics with a specialization in reproductive medicine, and his studies in epidemiology, biostatistics and public health (master of clinical and health care effectiveness) allowed him to run this program at Cegyr, an internationally-recognized high level fertility center that was founded in 1983.
Our objective is the same as yours: to get a healthy baby as soon and as simple as possible, with the highest safety (infectious and genetics) parameters. We will analyze your case and will build a customized plan for you. The difference with others is not only based on what we do but, also, and not less important, on how we do it. Our criteria are: highest pregnancy rates, only one trip to Buenos Aires, no waiting list, in a program with cosmopolitan donors and with a direct patient-to-doctor communication.
Egg donor screening
All our voluntary egg donors are between 21 and 32 years old and they are screened following most of the American Society of Reproductive Medicine (ASRM) guidelines. Their medical personal and familial history is assessed by a geneticist. They have an infectious (HIV, hepatitis B and C and syphilis) and genetic (karyotype and a large panel a genetic diseases using Recombine) screening. If the man who provides the sperm sample wants to be evaluated with Recombine too, we can match the donor's and the man's results to avoid allocating them oocytes coming from a donor that shares any of the genetic mutations with the man (to avoid a genetic disease in the baby). They also are evaluated by a psychologist.
Donor egg recipient
It is also important to do a complete evaluation of the recipient couple in order to minimize risks and optimize chances of getting pregnant. Age limit: women up to 50 years old. Screening checklist is the following (based in ASRM guidelines):
Special Offer

Egg Donation: $6,900
The package includes:

 
Medications for the donor to stimulate sufficient egg production.

All monitoring and procedures, for both the egg donor and the recipient.

Sperm freezing, if necessary.

The fee for our center.
If you would love to learn more about Dr. Glujovsky Fertility Clinic, contact us for more information!

Related Experiences:
IVF in Bangkok Thailand
IVF in Cancun, Mexico
Get Pregnant with IVF Fertility Treatment in Costa Rica
IVF Fertility Treatment in India - Hope for Family
IVF Fertility Treatment in Colombia - Successful IVF Treatment
IVF Fertility Treatment in Georgia: Affordable Fertility Care
---
Fertility-Treatment Related Packages
Fertility-Treatment Related Experiences