Package Details
Affordable Vaginoplasty Treatment Solution in Izmir, Turkey
Vaginoplasty is a specialty in the plastic surgery field that involves a surgical procedure designed to tighten the female vaginal lining and surrounding tissue and muscle.
Most often, women who have undergone multiple childbirth experience looser vaginal muscles due to the natural stretching of the birth canal and want to regain strength in these tissue and muscle structures.
Vaginoplasty is basically a surgical procedure that tightens a female vagina by the removal of excess lining and through the repair of surrounding soft tissues.
The procedure helps to restore the tone and strength of the exterior genitalia and vaginal canal.

This procedure also tightens the diameter of the vagina, which often becomes stretched or enlarged following childbirth.

The procedure removes excess vaginal lining, tightens vaginal muscles, and tightens or repairs surrounding soft tissue musculature.
Duration of Vaginoplasty

In most cases, vagina plastic surgery is performed on an outpatient basis and may take between one and two hours, depending on patient goals. Most patients spend about an hour in the recovery room supervised by a registered nurse. The procedure is most often performed under conscious sedation, but patients may also be put to sleep for a short period of time during the actual procedure. In most cases, patients are sent home the same day with minimal to moderate discomfort that decreases in a few days. Antibiotics and pain medication may be prescribed depending on the situation. The healing process occurs over a six-week period and absorbable sutures are utilized.
The duration of stay in the Hospital: 1 Day.

The Duration of stay outside the Hospital (Recovery Stay): 7 Days.

What is the Estimated Price of Vaginoplasty in Izmir, Turkey?
Bed charges         

Clinical Lab Charges

Professional Charges

Nursing Charges
The Estimated Price Excludes:
Stay outside the hospital is 5-7 days

Special diet will be provided at additional cost.

Any outpatient consultations and medicines which are required during the follow-up

he estimated cost is for the number of days indicated above, if the situation demands to extend stay in hospital, the additional days stay would be charged accordingly.

Special Investigations referred by other departments or if the situation demands any additional investigation would be charged accordingly.
Advantages of Vaginoplasty in Izmir, Turkey
Achieve good vaginal wall lining 

Deeper colon than other techniques of vaginoplasty 

Lesser rates of vaginal stricture complication rates

Self-lubrication

Highly advanced clinics

Top plastic surgeons

Upgraded technology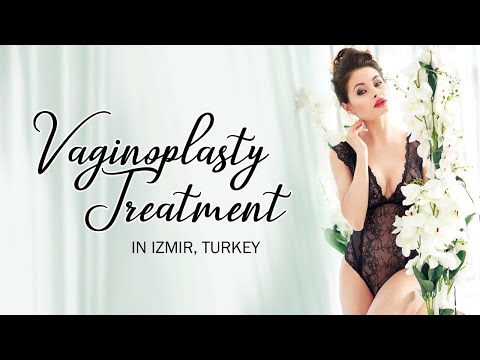 For more details on Vaginoplasty in Izmir, Turkey click the button below!