Nirunda Gynecomastia Treatment by Surgery in Bangkok Thailand
Treatment:
Cosmetic/Plastic Surgery
Focus Area:
Gynecomastia Treatment in Bangkok | Male Breast Reduction Surgery Thailand | Nirunda, Bangkok, Thailand
---
gynecomastia treatment,gynecomastia cure,male gynecomastia,men plastic surgery,how much is gynecomastia surgery,gynecomastia treatment,breast lift and reduction,treatment for gynecomastia,male breast reduction,how to reduce male breast,male gynecomastia

Advanced Gynecomastia Treatment
by Surgery in Bangkok, Thailand
Are you tired of your friends making fun of your woman breasts?
Would you like to change your life now?
Come to Bangkok Thailand and
Nirunda will shape your breasts for you to have a normal life!
Gynecomastia is a common problem in men and happens usually during puberty, but it can happen at older ages especially when weight gain is involved in the process.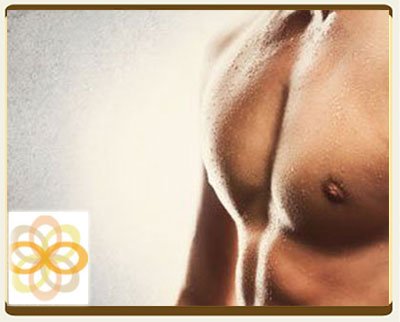 Gynecomastia treatment by surgery
Gynecomastia is more commonly known as reduction mammaplasty, which results in the reduction of excess breast tissue, flattening the chest area and sculpting the region.
In some cases where breast tissue enlargement involved the areola stretching, some procedures will involve the reshape and reposition of the areola.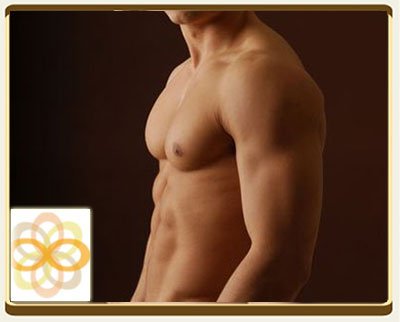 Anesthesia will be given to the patient by the Nirunda surgeons during the gynecomastia treatment by surgery to ensure comfort and safety.
You can choose between general anesthesia and intravenous sedation.
The surgeon will determine what the customer's needs are and where the incisions will be made.
After the gynecomastia surgery at Nirunda the patient will feel better, more confident and have better body proportions, thus allowing him to have a normal and vibrant social life.
The experienced Nirunda cosmetic surgeons will make all the tests and preparations needed for the surgery and use sedation for gynecomastia surgery in order to ensure that the patient feels comfortable and safe during the duration of the whole procedure.
The gynecomastia surgery at Nirunda is very safe and has a positive impact on the patient's body thank to the years of experience that the surgeons have after performing a large number of procedures successfully.
The Duration of stay in the Hospital: 1 Day.

The Duration of stay outside the Hospital (Recovery Stay): 7 Days.
The Estimate cost of gynecomastia treatment by surgery includes:
Bed charges         

Clinical Lab Charges

Professional Charges

Nursing Charges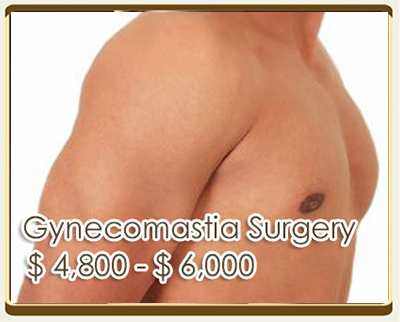 The Estimate cost of gynecomastia treatment by surgery excludes:
 Stay outside the hospital is 5-7 days

 Special diet will - provided at additional cost

 Any outpatient consultations and medicines which are required during the follow-up

The estimate cost is for the number of days indicated above, if situation demands to extend stay in hospital

 Special Investigations and additional investigation
The benefits from gynecomastia outweighs the surgical costs for it in so many ways. You will have an improved upper body that will boost your self-esteem and give more confidence in your physical appearance, plus you will look more good in a shirt, t-shirt and even without a t-shirt when you go to the swimming pool. You will be better noticed by women and unlike medication, nutrition and exercises - the effects will be permanent.
When choosing this gynecomastia treatment by surgery you should take in consideration what you needs are and discuss them with a Nirunda surgeon and then together find the best option for you.
Benefit now from Gynecomastia Surgery in Thailand.
Learn more about Nirunda Clinic and the surgeries performed by clicking the button below.

Related Experiences:
Facelift in Bangkok, Thailand
IVF in Bangkok Thailand
Rhinoplasty in Bangkok, Thailand
Breast Augmentation in Bangkok, Thailand
Tummy Tuck in Bangkok, Thailand
Gender Reassignment Surgery Male to Female in Bangkok, Thailand
---
Cosmetic/Plastic-Surgery Related Packages
Cosmetic/Plastic-Surgery Related Experiences