Package Details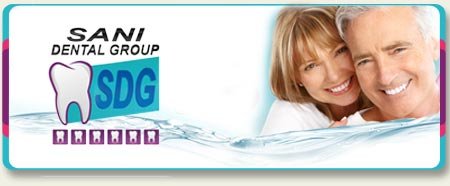 Removeable Denture Implants
The implant supported denture is the perfect alternative for conventional denture. You might not even wear the traditional denture because of its instability. Now, by combining dental implants with dentures, Sani Dental Group gives you the best way to keep dentures in place and eat, talk, and smile with confidence!
The removable full mouth implant denture has been successful for hundreds of thousands of people.
The long-term durabilityanditseffectiveness are already very popular. It is also a well known fact that dentures with dental implants have the highest success rate of any implanted surgical device.
The

implant supported denture

works the way it is intended: by stabilizing your denture with high quality dental implants.
What is removable implant supported denture in Los Algodones?
The removable implant supported denture will be fitted onto two and three implants (lower and upper jaw). It is a type of overdenture that is supported by and attached to implants. Instead, regular dentures are placed on the gums and are not supported by dental implants.
Sani Dental Group uses advanced titanium dental implants of the best quality to restore the full function of your mouth and keep the denture in place.
Removable Implant Supported Denture for the Whole Mouth
For the lower jaw, Sani Dental Group's top dentists in Los Algodones will insert two dental implants made from qualitytitanium into the lower jaw, and then for about 4-6 months, the bone will heal around them.
On the second stage, the denture will be modified to perfectly snap onto the implant abutment. The removable implant supported denture will be secure and you will be able to remove it easily for cleaning with a simple movement.
The removable implant supported denture for the upper mouth requires the implant of three titanium implants. As with the lower jaw denture system, the denture will snap over the three dental implants for a perfect fit.
How It Works
Dental implants are small titanium posts that serve the same purpose as the roots of natural teeth: They anchor replacement teeth to your jawbone. Like natural tooth roots, they lie beneath the gum line and are therefore not visible in the mouth. Because titanium has the unique ability to fuse to living bone, your dental implants actually become a part of your jawbone and help to preserve its volume and density — an important consideration for your health and appearance (Learn More). When a denture is secured by implants, it does not press down on your bone tissue in a destructive way, and it will remain in position as you eat, speak and smile. This has a very positive impact on quality of life.
It usually takes only two implants to support a lower denture, though every individual is unique and we will have to examine you to determine what would work best in your case. Retaining an upper denture requires a greater number of implants, usually a minimum of four, because of anatomical differences between the upper and lower jaws. If you already wear a denture, we may be able to modify it to become an implant-supported denture. Or we will have a new one made for you.

The Cost of Removable Denture Implants in Los Algodones, Mexico

Full Mouth Removable Implant Supported Denture Package details:
QTY

1

1

5

5

2

1

Removable Implant Supported Denture

Diagnosis consultation

CT Scan & Panoramic X-Ray

Titanium Implant

Implant Abutment & Housing

Implant Supported Plate

Surgical Guide

UNIT PRICE

$ 0

$ 150

$ 750

$ 290

$ 890

$ 0

TOTAL

$0

$150

$3,750

$1,450

$1,780

$0
The Removable Implant Supported Denture Package includes:
3-day stay at the hotel (Hacienda Los Algodones or CielitoLindo)

Ground transportation (from and to Yuma AZ Airport)

Case Manager assistance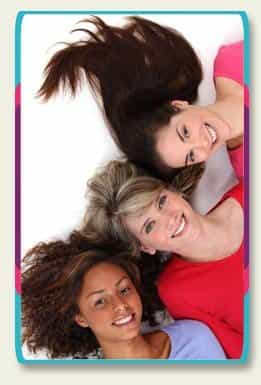 To be a candidatefor removable implant supported denture, bone condition is required to beideal. However, if bone grafts and/or sinus lift is required for implants placement, that will take additional time.
Contact us for exact information about your specific case!
Benefits of removable implant supported denture:
Restores proper chewing, a better diet and thus improves health

You will be able to speak properly

Enhances self-confidence

Increases mouth comfort

Less irritation of the gum tissue

Free from denture adhesives

Your existing denture can often be adapted to this procedure

Minimally invasive implant procedure
To benefit from advanced removable implant supported denture
performed at Sani Dental Group, click on the button below!
Related Experiences:
Get Safe and Cheap Dentures in Los Algodones, Mexico
Dentures in Cancun
Dentures in Tijuana
Dentures in Mexico - Solution to Your Missing Teeth
Dentures in Thailand
Dentures in Hungary