Stem Cell Therapy for Multiple Sclerosis in Mexico at RENUE
Package price starting from:
$27370
Treatment:
Neurology,Stem Cell Therapy, Multiple Sclerosis, Stem Cell Treatment for Multiple Sclerosis
Location:
Paseo de los Cocoteros Interior 1105, 63732 Nuevo Vallarta, Nay., Mexico, Mexico
Focus Area:
RENUE | Nuevo Vallarta | Mexico | Stem Cell Therapy for Multiple Sclerosis
---
Revitalizing Hope with Regenerative Medicine for MS in Nuevo Vallarta, Mexico
At RENUE in Nuevo Vallarta, Mexico, we offer comprehensive stem cell therapy package specifically designed for individuals with multiple sclerosis. Our cutting-edge treatments provide hope and potential relief for those seeking an innovative approach to manage this challenging condition. Through advanced regenerative techniques, our experienced medical professionals harness the power of stem cells to promote repair and regeneration within the body.
Located in the picturesque setting of Nuevo Vallarta, our facility provides a serene and supportive environment for patients throughout their healing journey. With personalized treatment plans, state-of-the-art technology, and a dedicated team, RENUE is committed to helping individuals with multiple sclerosis regain control of their lives and enhance their overall well-being. Check our package detail below to learn more.
You can get stem cell therapy package for multiple sclerosis in Nuevo Vallarta, Mexico at RENUE with the price starts at: $27,370. Check our price list table below to learn more:
| | |
| --- | --- |
| City, Country | Cost in USD |
| | |
| | |
| | |
Note: price may change and vary depends on complexity of procedures and patient conditions. Click FREE QUOTE button below to learn more:

What is Multiple Sclerosis?
Multiple Sclerosis (MS) is a chronic condition that affects the nervous system, including the spinal cord, brain, and optic nerves. The immune system mistakenly attacks the protective myelin sheath around the nerves, causing temporary inflammation and lesions. This disrupts the transmission of signals between the brain and the body. Currently, more than 350,000 people in the United States suffer from MS, and this number is projected to exceed one million, according to the National Multiple Sclerosis Society. There are four distinct types of MS: Primary Progressive (PPMS), Relapse-remitting (RRMS), Secondary Progressive (SPMS), and Clinically Isolated Syndrome (CIS). Each type presents different characteristics and progression patterns.
What causes Multiple Sclerosis (MS)?
The primary cause of Multiple Sclerosis (MS) is believed to be autoimmune attacks on the body. These attacks can penetrate the blood-brain barrier and damage the protective myelin sheath surrounding nerve fibers. Demyelination, the process of losing the myelin, leads to temporary remission of the nerve fibers, but the inflammation of the nerve tissue results in the formation of scar tissue.
These scars can cause neurological impairments in the affected nerves and surrounding areas. It's important to note that there is no singular known cause or factor responsible for MS. Multiple factors and a combination of triggering stimuli contribute to abnormalities in the immune system, leading it to act against its own function. Further research is needed to fully understand the precise mechanisms behind the development of MS.
What are the symptoms of Multiple Sclerosis?
Multiple Sclerosis (MS) affects the central nervous system (CNS), which controls various functions and parts of the body. As a result, MS can manifest in a wide range of symptoms. The most common symptoms include muscular weakness, tingling sensations, and numbness. MS can also cause:
Bowel and bladder problems,

Vertigo and dizziness leading to balance and coordination issues,

Muscle spasms and spasticity,

Tremors and involuntary movements,

Vision-related issues such as partial or complete loss of vision due to optic nerve damage,

Changes in mobility and gait pattern,

Sexual dysfunction and cognitive impairments like confusion,

Learning difficulties,

Memory dysfunction, and pain.
It's important to note that the severity and combination of symptoms can vary widely among individuals with MS, and the progression of symptoms may change over time.
Effective symptom improvement: Stem Cell Treatment significantly impacts the quality of life and daily activities by improving all MS symptoms.
Enhanced efficacy with Hyperbaric Chamber sessions: The Renue Difference includes three Hyperbaric Chamber sessions, which greatly enhance the effectiveness of Stem Cell Treatment and stimulate the body's cells to combat MS.
Reduced MS progression: Clinical outcomes and observations show that Stem Cell Therapy helps reduce the progression of MS.
Accelerated tissue repair: Stem Cell Treatment speeds up tissue repair, promoting healing and regeneration.
Tissue regrowth and repair: After six months, SCT has shown to aid in the regrowth and repair of damaged tissues.
Personalized treatment based on MRI results: Post-SCT, MRI tests provide valuable information on the need for further treatment at specific body sites, allowing for personalized and targeted care.
Immediate relief from pain and symptoms: Stem Cell Therapy can provide immediate relief from pain and excruciating MS symptoms.
Improved independence and function: Patients can experience increased independence in activities of daily living (ADLs), instrumental activities of daily living (IADLs), mobility, coordination, and gait after six months of treatment.
Slowed neuro damage progression and reduced memory decline: Stem Cell Therapy has the potential to slow down the progression of neuro damage and reduce memory decline, leading to improved cognitive function.
Increased life satisfaction: Stem Cell Treatment can contribute to an overall increase in life satisfaction through improved independence and reduced symptom burden.
How is the Treatment at the Renue Medical Centre Different?
The treatment at The Renue Medical Centre stands out due to its unique approach to treating Multiple Sclerosis (MS) through Stem Cell Therapy (SCT). Here's how SCT at The Renue Centre differentiates itself:
Stopping Autoimmune Attacks: The therapy focuses on halting the autoimmune attacks launched by the immune system, addressing the root cause of MS.
Promoting Nervous Tissue Repair: SCT facilitates the repair of damaged nervous tissues by integrating with the central nervous system (CNS), aiding in the restoration of normal function.
Improving Clinical Prognosis: By reducing myelination and infiltration of leukocytes in the central nervous system, SCT enhances the clinical outlook for individuals with MS, potentially leading to positive long-term outcomes.
Reducing Inflammation: The therapy also targets the reduction of proinflammatory responses in the body, promoting an environment of tolerability and aiding in the management of MS symptoms.
At The Renue Centre, the journey doesn't end after the completion of SCT. The patient's progress is closely monitored through four phases:
Pre-treatment: This phase includes comprehensive clinical evaluation, diagnostic procedures, and the Renue Epigenetic Test powered by TruDiagnostics. This test provides valuable information about the patient's health markers and biological age, aiding in personalized treatment planning.
Treatment Day: The SCT process begins with apheresis, where a specific amount of blood is taken from the patient. Stem cells are then extracted from the blood and returned to the patient via intravenous (IV) administration. The dosage of stem cells is tailored to meet the individualized needs of the disease.
30, 60 & 90 Days Follow-up: Regular follow-up appointments are conducted to monitor flare-up frequency, assess improvements, and address any ongoing symptoms.
Six Months After Treatment: At this stage, lab tests, evaluation of flare-up frequency, clinical assessment, and disease prognosis are performed to evaluate the long-term impact of the treatment.
The Renue Centre is committed to providing comprehensive care and support throughout the entire treatment journey for individuals seeking effective MS management.
Your Treatment Journey
Your Treatment Journey with Renue begins with a warm welcome upon your arrival in Puerto Vallarta. Our dedicated concierge will meet you at the airport and ensure your smooth transfer to the hotel in one of our luxurious Mercedes vans. We understand the importance of your peace of mind, so our representative will review your schedule for the upcoming days, ensuring you are well-informed and at ease.
In the evening, take advantage of our local expertise by receiving a curated list of recommended restaurants, and if desired, we can assist with making reservations. Explore the vibrant culinary scene and immerse yourself in the delightful atmosphere of Puerto Vallarta. For any leisure activities or transportation needs, our Renue chauffeur is at your service, ready to provide recommendations and support throughout your stay. At Renue, we prioritize your comfort and satisfaction, ensuring a seamless and enjoyable treatment journey.
| | |
| --- | --- |
| Day 1: Enjoy The Renue Difference - A better life starts Now! | |
Day 1 at Renue is your introduction to "The Renue Difference." Our friendly staff will assist you upon check-in at The Renue Medical Centre, providing a tour of the facilities, including The Renue Laboratory and the Hyperbaric Chamber. Medical assessments and adjustments to your treatment schedule will be made by your doctor, with additional testing if necessary.
You'll also experience your first Hyperbaric Oxygen Therapy (HBOT) session. Afterward, our Renue chauffeur can transport you back to your hotel. In the evening, if you need transportation or suggestions for activities, our chauffeur is available to help you make the most of your time in Puerto Vallarta.
| | |
| --- | --- |
| Day 2: Now you're a pro!  - Treatment Day & Second Hyperbaric Session | |
Day 2 at Renue marks your transition into a treatment pro. Our Renue chauffeur will pick you up according to the schedule and transport you to The Renue Centre. As soon as you arrive, our dedicated medical team will warmly welcome you and initiate your stem cell treatment for Multiple Sclerosis. The treatment protocol may include various administrations, such as IV infusion of 200 million Stem Cells, 25 million stem cells through internasal delivery, 25 million through nebulization, 50 million via intrathecal injection, and 16 billion Exosomes.
The actual quantity of Stem Cells administered depends on your body weight and the severity of your condition. Following your treatment and the second session in the Hyperbaric Chamber, our Renue chauffeur will safely bring you back to your hotel. In the evening, take the opportunity to explore the beauty of Puerto Vallarta. Seek suggestions from our Renue chauffeur and indulge in enjoyable activities during your stay.
| | |
| --- | --- |
| Day 3 and 4: You're almost done - The 3rd and 4th Hyperbaric Session makes a difference! | |
Day 3 and 4 bring you closer to the completion of your Renue Journey. As per the schedule, our Renue chauffeur will pick you up and accompany you to The Renue Centre. Your treatment will commence promptly upon arrival. After your treatment and engaging in the third and fourth Hyperbaric Chamber sessions, our Renue chauffeur will transport you back to your hotel, ensuring your comfort and safety. In the evening, take advantage of the opportunity to explore the vibrant offerings of Puerto Vallarta. Seek recommendations from our Renue chauffeur, who is available to assist you. Remember to savor the experience and enjoy the delights this city has to offer.
| | |
| --- | --- |
| Day 5: Departure or extended stay? - It's not over yet | |
On Day 5, it's time to decide whether it's a departure day or an opportunity for an extended stay. Our reliable Renue chauffeur will pick you up from your hotel and transport you to the airport as per your schedule. However, if you're enticed by the beauty of Puerto Vallarta and wish to extend your wellness holiday, the option is available to you. Discuss your desires with our Renue chauffeur, and our dedicated team will promptly reach out to confirm all the details. Whether it's arranging tours, recommending restaurants, or facilitating additional treatments, we're here to ensure your extended stay is nothing short of delightful.
Dr. Jorge Chavez and Dr. Jaime Alvarez are renowned certified stem cell doctors in Nuevo Vallarta, Mexico. Dr. Chavez specializes in internal medicine and Dr. Alvarez holds the position of Medical Director. With their extensive knowledge and expertise in the field, they play integral roles in providing exceptional stem cell therapy services. Patients can have confidence in their qualifications and trust that they will receive top-quality care for their regenerative medicine needs. Dr. Chavez and Dr. Alvarez are committed to ensuring the well-being and effective treatment of each patient, offering the potential of stem cell therapy to address various conditions.
Here are the Best Stem Cell Doctors In Mexico:
1. Dr Jorge Chavez, INTMED
As a frontrunner in the field of regenerative medicine, Dr. Chavez brings to the table years of experience and a track record of achieving transformative results for his patients. His commitment to staying abreast of the latest advancements ensures that patients receive cutting-edge care.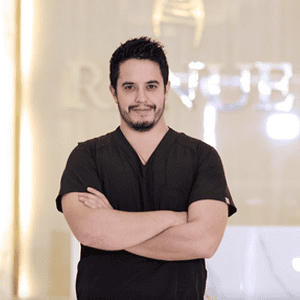 Dr Jorge Chavez, INTMED
2. Dr. Jaime Alvarez, Medical Director
Holding the prestigious position of Medical Director, Dr. Alvarez's reputation in stem cell therapy is unparalleled. Recognized for his methodical and patient-centric approach, he ensures that each individual receives a personalized treatment plan, harnessing the full potential of stem cell therapy.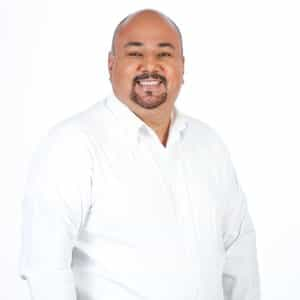 Dr. Jaime Alvarez, Medical Director
Trust in the best hands in Mexico as you embark on a journey towards health and rejuvenation. Connect with these experts and explore the potential of stem cell treatments.
Comprehensive medical evaluation and consultation

Stem cell treatment tailored to your specific needs

Administration of stem cells via intravenous (IV) or other appropriate routes

Hyperbaric Chamber sessions to enhance treatment efficacy

Follow-up consultations and evaluations

Medical reports and documentation

Airport transfers and ground transportation

Assistance with accommodation arrangements

Support from a dedicated patient coordinator throughout your treatment journey
Significance of Hyperbaric Chambers post-treatment:
Post-treatment, the significance of Hyperbaric Chambers becomes apparent in the following ways:

Four sessions of Hyperbaric Chambers are administered to the patients after treatment, aiming to:

Mobilize the stem cells from the injection site

Improve bladder control, relieve pain, modify gait, and enhance mobility

Prevent ischemia-reperfusion-related issues

Reduce inflammation and swelling events

Enhance the growth factors induced by mesenchymal cells, specifically bone marrow-derived cells
Additionally, during the post-treatment period:
At 30, 60, and 90 days follow-up, MS symptoms undergo clinical evaluation, flare-up frequency is assessed, and lab test results are reviewed.

Six months post-treatment involves a comprehensive evaluation of MS symptoms, flare-up frequency, lab test results, X-ray reports, and a thorough review of the diagnostic criteria.
What are the risks associated with Stem Cell Therapy for Multiple Sclerosis?
The risks of Stem Cell Therapy for MS are low and infrequent due to its high safety profile. Common expected risks may include fever, painful injection site, lethargy, fatigue, and allergic reactions.
What is the effect of Exosomal Stem Cell Therapy in neurological disorders?
Neurological disorders like stroke, Parkinson's disease, and Alzheimer's disease can cause severe damage to brain tissues. Exosomal Stem Cell Therapy, when used in conjunction with Stem Cell Therapy, has shown promising effects. It can improve angiogenesis, neurogenesis, neurite remodeling, and synaptic plasticity.
The combination treatment may enhance functional, tissue, and cellular recovery in individuals with neurological disorders. It can also promote improved white matter integrity, including processes such as oligodendrogenesis, remyelination, and axonal sprouting. Additionally, exosomes enhance the expression of neuroprotective microRNAs, contributing to a positive prognosis for the disease.
Will the therapy work for my case?
The effectiveness of Stem Cell Therapy can vary depending on individual factors and the specific condition being treated. It is important to consult with a medical professional who specializes in Stem Cell Therapy to evaluate your case and determine the potential benefits. They will consider factors such as your medical history, current condition, and treatment goals to provide personalized recommendations.
What does the treatment involve? Is it painful?
Stem Cell Therapy for Multiple Sclerosis typically involves the administration of stem cells through intravenous (IV) infusion. The treatment aims to harness the regenerative potential of stem cells to promote tissue repair and modulate the immune system. The procedure itself is generally well-tolerated by patients and is performed under medical supervision. Discomfort during the treatment is typically minimal, with some individuals experiencing temporary soreness at the injection site. The medical team will ensure that you are as comfortable as possible throughout the procedure.
Take the first step towards a better quality of life. Fill out our simple form to receive a personalized quote for MS stem cell therapy packages in Nuevo Vallarta, Mexico. Our experienced team will provide you with all the information you need to make an informed decision about your treatment options. Don't wait any longer – get your free quote today and start your journey towards a brighter future!

---