Package Details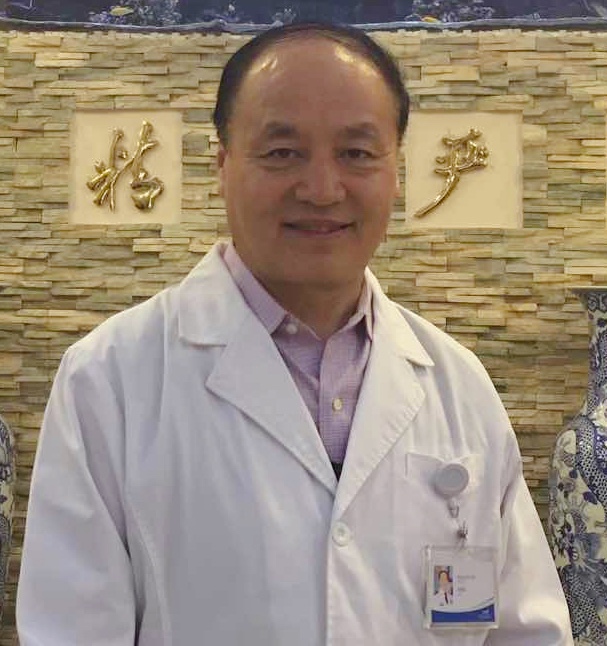 Online Consultation/Second Opinion with Top Brain Repair Surgeon in Asia- Dr. Zengmin Tian
Director of Stereotactic and Functional Surgery at Beijing Puhua International Hospital

Performed more than 10,000 brain repair surgeries

Former Vice-President of Navy General Hospital, PLA China

More than 30 Years of Experience

Appeared in the American Popular Science magazine for his breakthrough in brain repair surgery with neural growth factor implantation

Applied the 6th generation of brain surgery robot to clinical treatment
Online Consultation/Second Opinion with Dr. Zengmin Tian Helps with:
One-on-One Direct Interaction- Schedule appointment online and interact with the doctor directly via Video Chat
Second Opinion by Renowned Expert- Get expert and useful second opinion from the Doctoral Advisor and Director of Stereotactic and Functional Surgery

Treatment Choices

- Suggestion of varied possible advanced treatment options including minimally invasive brain repair + stem cell implantation

Aftercare

- Comprehensive after care sessions including his globally recognized postoperative treatment solutions
Academics and Career Milestones:
Master in Medicine, PLA Navy General Hospital

Former Director of Neurosurgery Department at Navy General Hospital

Former Vice President of Navy General Hospital, PLA China

Completed first successful brain repair surgery with robot operation system in 1997

Participated in National Research Projection
Awards and Publications:
Featured in American Popular Science magazine
Areas of Specialization:
Autism

Brain Injury

Cerebral Palsy

Parkinson's Disease

Seizure Disorder/Epilepsy

Torsion-spasm
Dr.Zengmin Tian- Bio
Dr.Xiaodi Han—Director of Stereotactic and Functional Surgery at Beijing Puhua International Hospital
Dr. Tian is the former Vice-president of Navy General Hospital, PLA China. He was also the Director of Neurosurgery Dept. when he was in Navy General Hospital. Dr. Tian has been devoting himself in scientific research and clinical application of stereotactic surgery for more than 30 years.
In 1997, he had successfully completed the first brain repair surgery with the guidance of robot operation system. Since then, he had performed over 10,000 brain repair surgeries and had taken part in National Research Projection.
In recent years, Dr. Tian has successfully applied the 6th generation of brain surgery robot to clinical treatment. This 6th generation brain surgery robot is able to accurately position the lesion with frameless positioning system.
A further combination of brain repair surgery with neural growth factor implantation increased the clinical treatment effects by 30~50%. Dr. Tian's this breakthrough was reported by American Popular Science magazine.
Experience – 30+ Years
Languages- English, Chinese
FEE
Written Consultation $100USD
Video Consultation $300USD
Online Consultation Cost Includes:
Your Medical Statements Examination-

Examination of test results you provide, your medical history, and treatment

Custom Treatment Program Formation-

The doctor settles on the most suitable treatment program based on the latest international protocols

Answering Queries-

The doctor answers all your queries and clarifies doubts with detailed overview

Official Opinion in Writing-

After the consultation, you will receive an official written opinion electronically by the doctor
Translation services- An online consultation is conducted with the participation of a qualified translator

Aftercare Online Patient Management-

The doctor remains in contact with you online to answer any questions and adjust the treatment regimen for 6months.
Patient History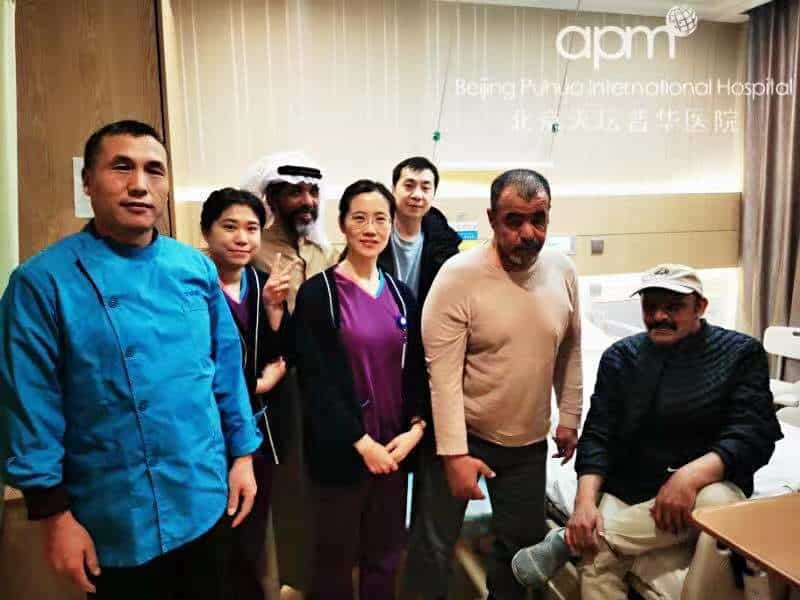 57-year-old Mohd Abdulla Is-Mesaifri recovered from Stroke
57-Year-Old Man Received Comprehensive Treatment for a Stroke in Beijing, China
A stroke left Mr. Mohd almost unable to walk for two years and even with assistance, walking became a very difficult task. Mr. Mohd's behavior also changed as he became less responsive due to the nature of this condition, as he often even failed to respond to his own family's interaction and questions. His family was very concerned and took him to London for physical therapy. Saddly however even after following an intensive regime, no improvements were gained. Mr. Mohd's family continued to look for help and when they searched the Internet, they read about Beijing Puhua International Hospital (BPIH) and the success they had in treating stroke victims. They decided to contact our hospital and after not too long, Mr. Mohd was on his way to receive treatment at BPIH.
Mr. Mohd could not walk independently and even with assistance it was very difficult from him to take a few steps. Furthermore he suffered from slurred speech and was depressed.
Comprehensive Treatment for Stroke
After his admission at BPIH, the patient Mr. Mohd completed all relevant examinations and the treatment protocol was confirmed. The patient received stereotactic brain surgery, which is a Minimally invasive procedure that aids with the repair of the brain. This was followed by TCM and Rehabilitation Therapy, which in combination aided his mental recovery and physical condition.
Medical Condition after Completion of his Treatment for Stroke
The patient's symptoms greatly improved. His ability to walk and speak were much better than before and Mr. Mohd's ability to think and respond improved as well!  Soon he become cheerful and even started to make jokes with his family and friends. Observing his great improvements, his family decided to stay for a further 8-weeks, to complete an additional Rehabilitation Therapy.
Get more information on online remote consultation in Beijing, China by clicking on the button below.
Related Experiences:
Dentures in Thailand
Dentures in Hungary
Dental Crowns in Hungary
Dentures in Dominican Republic
Dental Crowns in Dominican Republic
Dental Veneers in Cabo San Lucas