Best Package for Body Sculpting in Istanbul, Turkey - $3500
Package price starting from:
$3500
Treatment:
Cosmetic/Plastic Surgery, Body Contouring
Focus Area:
Body Sculpting | Body Contouring | Body Reshaping | Airsculpt | Emsculpt | Plastic Surgeon | Cosmetic Surgery | Istanbul | Turkey
---
Low Cost Package for Body Contouring in Istanbul, Turkey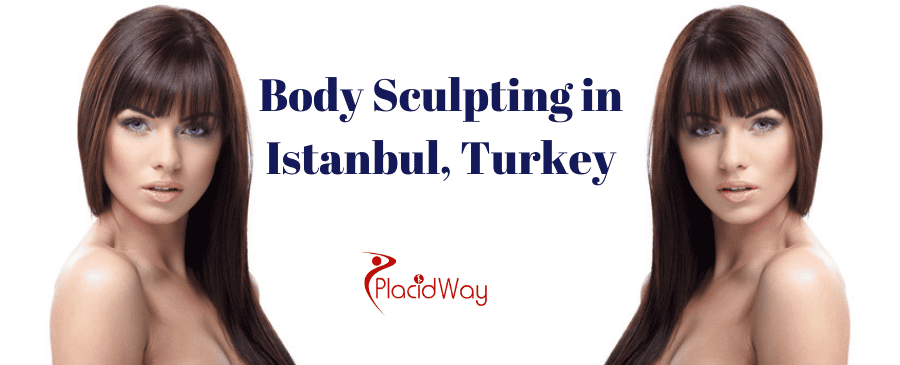 We all look for a harmonious fit body, don't we? It is a dream to have a well-sculpted body and an attractive waist for women. Men seek to have firm abdominal muscles for a perfect body show.
Body Sculpting in Istanbul, Turkey has become a popular destination for those looking to achieve their ideal body shape. The city's renowned surgeons offer a variety of procedures that can help to sculpt the body, including liposuction, tummy tucks, and breast augmentation. In addition, Istanbul's clinics offer a wide range of non-surgical treatments, such as Body Sculpting massages and Body Sculpting creams. With so many options available, it's easy to see why Body Sculpting in Istanbul has become such a popular choice for those wanting to improve their appearance.
People go through strict diets, a lot of exercises, and several attempts of weight loss therapies to get the perfect body texture. Body sculpting is an excellent way to reshape certain areas of your body through a non-invasive procedure. You can get rid of the extra cellulite from your body without the anxiety and stress of going under the knife.
Body sculpting is considered being a healthy procedure in the cosmetic and fashion world attempted by many celebrities. This procedure highlights the aesthetic features of your body and gets you the exact desired body shape.
Benefits of Body Sculpting in Istanbul, Turkey
Body sculpting returns you to the right shape without any surgical operation. It comes with several benefits. It heats fat cells and uses a second laser to cool the skin. In this process, the heated fat cells get destroyed and finally are expelled from the body naturally. This non-invasive procedure does not expose you to any kind of infection and gives you a pain-free experience. The vital benefits of this treatment procedure are:
Fast and Convenient Treatment: Body sculpture takes 20 to 25 minutes for each chosen area of treatment. Thus, you get the body you desire in a couple of sessions. This reduces your length of stay abroad and other related expenses. It requires no further diet, pills, or routine workout to realize the results of this treatment.
Almost No Discomfort: Since body sculpting cools the skin's surface simultaneously while heating the underlying fat layer, you will not experience any severe discomfort during the laser body sculpting session. You do not have to worry about incisions, discomfort, bruising, and medication as you choose body sculpting for body reshaping.
No-Risk of Infection: Body sculpting uses lasers that pass through the skin and does not require any incision. Thus, there is no risk of infection.
Completely non-invasive: Body sculpting takes a few minutes and you will not be subjected to any incision, anesthesia, or drugs during the treatment. You can just simply relax throughout the treatment session and can even take a nap! This is the best procedure to seek for you if you fear surgery.
No blood loss: Body sculpting does not involve any loss of blood. Blood coagulation during the procedure eliminates any possibility of swelling.
No downtime: The best thing about undergoing body sculpting is that you can walk into and out of the sessions without any help. No recovery time is needed as you feel absolutely no physical or mental distress after the procedure.
Proven results: People undergoing body laser sculpting have reported positive results with complete peace of mind along with assured long-term results.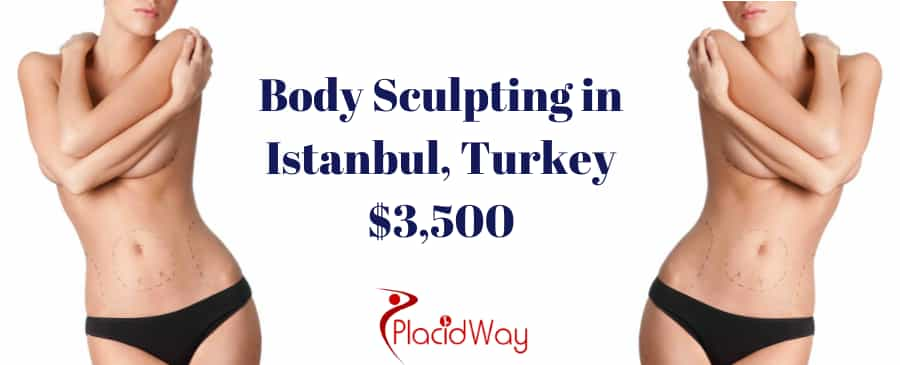 Body Sculpting Price in Istanbul, Turkey
The cost of Body Sculpting in Istanbul, Turkey is $3,500. Final prices are determined after physical evaluation and laboratory reports analysis.
| | |
| --- | --- |
| Country | Body Sculpting Cost |
| Istanbul, Turkey | $3,500 |
| United States | $7,000 |
| United Kingdom | $8,000 |
| Germany | $7,500 |

How does Body Sculpting work?
In Body Sculpting your doctor will using heat, cooling, or ultrasound, body sculpting treatments kill fat cells that are then excreted over the next couple of months. which is when you'll see full results. The cells that are killed are gone forever and won't grow back.
AirSculpt Package Inclusions
Consultation with your doctor

Anesthesia (local or general, depending on the type of operation)

All medical expenditure

Hospital clothing, bandage or special underwear - corset (if the surgery requires)

One-day hospitalization at the clinic with food and medicines (if longer hospitalization, no extra charge)

Postoperative inspection by your doctor and control tests

7/24 open emergency line
AirSculpt Package Exclusions
Plane tickets

Personal expenses

Hotel Accommodation
Frequently Ask Questions About Body Sculpting​

​
Body sculpting in Turkey is a popular cosmetic procedure that can help you achieve the look you desire. Istanbul is home to some of the best surgeons in the world, and the cost of body sculpting in Turkey is a fraction of what it would be in other countries. Body sculpting can provide you with a slimmer, more toned appearance, and can also help to improve your self-esteem and confidence. If you are considering body sculpting in Turkey, here are some frequently asked questions that may help you make your decision.
Is Body Sculpting Safe?
Body sculpting is a safe and effective cosmetic procedure that has been performed for many years. The risks associated with body sculpting are minimal, and the vast majority of patients experience no complications whatsoever.
What Are the Benefits of Body Sculpting?
Body sculpting can provide you with a number of benefits, including a slimmer appearance, improved self-esteem, and increased confidence. Body sculpting can also help to improve your overall health by increasing muscle mass and reducing fat.
What Should I Expect After My Procedure?
Most patients experience minimal discomfort after their body sculpting procedure. Recovery times vary from patient to patient, but are typically quite brief.
Why Choose Istanbul, Turkey for Emsculpt Procedure?
Thousands of patients choose and travel to Turkey for cosmetic procedures every year. Istanbul is a popular destination for cosmetic treatment procedures due to the availability of qualified cosmetologists, reputed clinics, and tempting treatment packages. The body sculpting packages offered in Istanbul, Turkey is as great as most advanced countries in Europe but at a cost much cheaper than all of them. Other reasons to choose Istanbul, Turkey for Body Sculpting:
Advanced cosmetic technology and best medical facilities

Established medical tourism market

Specialized cosmetic makeover

Excellent weather all year round

A warm and welcoming culture

Frequent two-way flights from every country
Find out all about the all-inclusive Body Sculpting package available in Istanbul, Turkey, and/or get a FREE quote for the procedure! Contact us via the button below!

Related Experiences:
Eyelid Surgery in Istanbul, Turkey
Mommy Makeover in Istanbul, Turkey
Labiaplasty in Istanbul, Turkey
Facelift in Istanbul Turkey
Brazilian Butt Lift in Istanbul Turkey
Liposuction in Istanbul Turkey
---