Package Details

Tummy Tuck or Abdominoplasty is an abdominal cosmetic procedure for removing fatty tissue and skin. Women who have full of stretch marks or flabby abdomen due to multiple pregnancies, often opt for this procedure. This is one of the best ways to regain your confidence by bringing back the body into its best shape.
In the Americas, San Jose, Costa Rica is one of the leading destinations for Medical Tourism. The country is home to several top-class clinics and hospitals as well as some of the best Board Certified doctors. To make it even more attractive, here the prices are up to 70% lower than in the United States, Canada and Europe.
Factors that Affect Package Price for Tummy Tuck
You may find that the same provider is offering different package prices of a tummy tuck surgery. This happens due to relative factors such as:
Experience of the medical team

Level of risk involved in the procedure

Results that patients want to achieve

Age and health issue of the patient
The doctor at the clinic would ask for your pictures to analyze what you exactly expect and need. Based on that, the doctor may consult over the phone and explain about the plans for the surgery.
Benefits of a Tummy Tuck in San Jose, Costa Rica:
A slimmer midsection

Removes excess abdominal skin with stretch-marks

A flatter and shapely abdomen

Relief from skin rashes and other irritations from skin-on-skin contact

Restores lost self-esteem

Improves self-image

Ends physical embarrassment
Complexity Level: High.
Not everyone can go for a tummy tuck, as the process may have some complications. Those who are above 50 may experience complications during the procedure. People suffering from health issues such as heart disease, diabetes, and any major illness should not opt for the procedure.
Cost of Tummy Tuck Surgery in Costa Rica
Cost:  Starts at $7000*
*The final cost will depend upon the analysis of the test reports and physical evaluation.
Length of Stay: 3-5 days
Inclusions:
Pre and post-operative consultations

All hospital fees with

the night

stay.

All medical fees (doctor fees, assistant plastic surgeon, anesthesiologist

and

nursing staff).

Post-surgery garment.

Consultations (pre and postoperative).
Exclusions:
Hotel or recovery house.

Preoperative lab work.

Airfare
List of required pre-op tests:
Basic electrolyte count

CBC

Level of blood count

Basic metabolic profile
Note: The pre-op tests are subjected to the specific health conditions of the patient. All the required tests to be done at least 15 days prior to surgery.
Payment Options: Cash, credit card, wire transfer
Note: The center may require a money deposit once a patient decides to book the surgery
How to Get There for Tummy Tuck Surgery:
Fly down to Aeropuerto Internacional Juan Santamaría, which is the international airport of Costa Rica.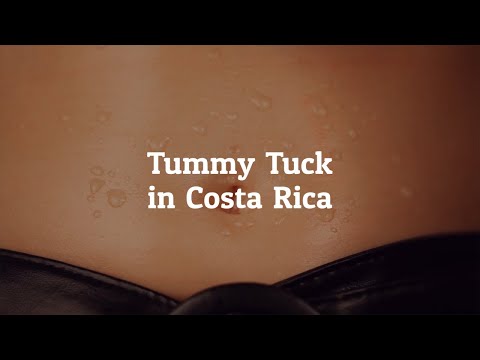 For more details on tummy tuck package in San Jose Costa Rica, click the button below:
Related Experiences:
Tummy Tuck in Costa Rica - Regain Your Flat Stomach
Get a Flat Stomach with Tummy Tuck in Istanbul Turkey
Tummy Tuck in Colombia - Improve Your Abs!
Tummy Tuck in Merida Mexico – Get Flat and Firm Belly Now!
Tummy Tuck in Tijuana Mexico – Improve Your Body Shape!
Tummy Tuck in Guadalajara Mexico – Get Pre-Baby Bodies Back!