Mammoplasty Package in Tijuana Mexico by Gastelum
Package price starting from:
$4000
Treatment:
Cosmetic/Plastic Surgery, Breast Reduction
Location:
Tijuana, Mexico, Mexico
Focus Area:
Mammoplasty in Tijuana Mexico | Breast Reduction Surgery Cost | Mammoplasty Cost in Tijuana Mexico | Boob Reduction Procedure | Breast Surgery | Cosmetic Surgeon | Plastic Surgery
---
High Quality Breast Reduction in Tijuana Mexico in Cheap Cost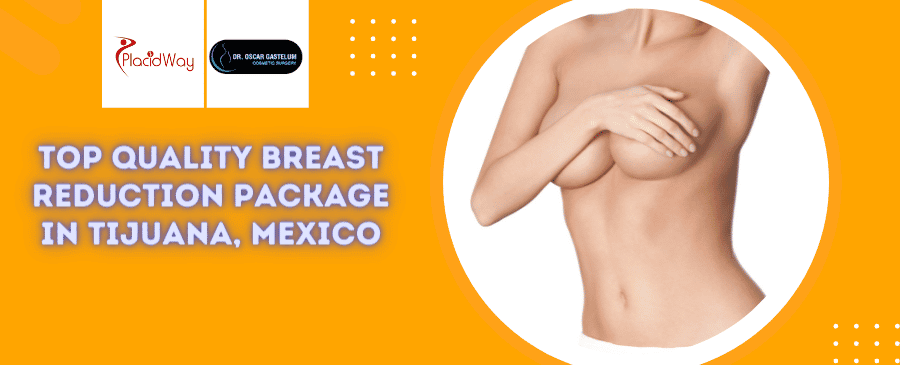 Gastelum provides a cheap package for Mammoplasty (Breast Reduction) in Tijuana, Mexico. Get top treatment free quotes for top centers. Plastic Surgery in Tijuana by Gastelum Cosmetic Surgery presents the best procedure for Mammoplasty through Dr. Oscar Leal Gastelum. He is Certified Cosmetic Surgeon that can help you to enhance your appearance. You can solution effectively from Dr. Oscar Leal Gastelum who has more than 10 years of experiences in Aesthetic and Cosmetic Surgery.
What is Mammoplasty?
Mammoplasty, otherwise called breast reduction, is a procedure used to eliminate abundance fat, tissue and skin from the breasts. This treatment is a common procedure for woman who has large breasts that trigger back pain and neck pain. Assuming you have huge breasts, you could decide to have breast reduction surgery to ease uneasiness or to accomplish a breast size proportionate to your body. Breast reduction surgery could likewise assist with working on your self confidence and your capacity to do daily tasks.
Get Breast Reduction Package in Tijuana, Mexico by Gastelum with the price starts from $4,000.
| | | |
| --- | --- | --- |
| | | |
| Tijuana, Mexico | Breast Reduction | $4,000 |
| USA | Breast Reduction | $9,000 |
| Canada | Breast Reduction | |
Note: Price may change depend on complexity of procedure and patients condition after lab test. Contact customer representative to get more information about final price.

The initial phase in going through a breast reduction treatment is to get a mammogram. This x-ray tool allows the surgeon to completely see the construction and type of the breasts, and allows them to see the best method for reshaping the breasts in a diminished size for solace.
The most common procedure in a Mammoplasty is called the anchor molded reduction. The incision is made around the areola, and afterward follows the regular bend to the under region of the breast. With this incision, the surgeon eliminates any abundance tissue and fat to lessen the size of the breasts. Since the areolas and areola are in the space that is being decreased, they are moved to another position, higher up for a more regular look with the diminished breast size.
After the surgeon eliminates as much overabundance skin and fat tissue that are required for the patients ideal size, the surgeon shapes the breasts and checks to ensure that the region is appropriately streamlined prior to quitting for the day incision. Once the incisions are shut, the surgeon then, at that point, encloses the breasts by a dressing, and adds a careful bra for added help.
Below are some advantages of selecting Breast Reduction Package in Tijuana, Mexico by Gastelum:
Here you can find inclusions for Mammoplasty Package in Tijuana, Mexico by Gastelum:
Check below information of exclusions for Mammoplasty Package in Tijuana, Mexico by Gastelum:
Below are some pre op tests in Mammoplasty  Package in Tijuana, Mexico by Gastelum below:
Note: The pre-op tests will be suggested after an essential physical check up. The tests are required to be done before 7-10 days of the treatment.
Payment Options: Cash, Credit Card, Wire Transfer
Note: The clinic may ask you for money deposit once you decide to receive the surgery.
Here you can find information about Plastic Surgeon in Tijuana, Mexico by Gastelum: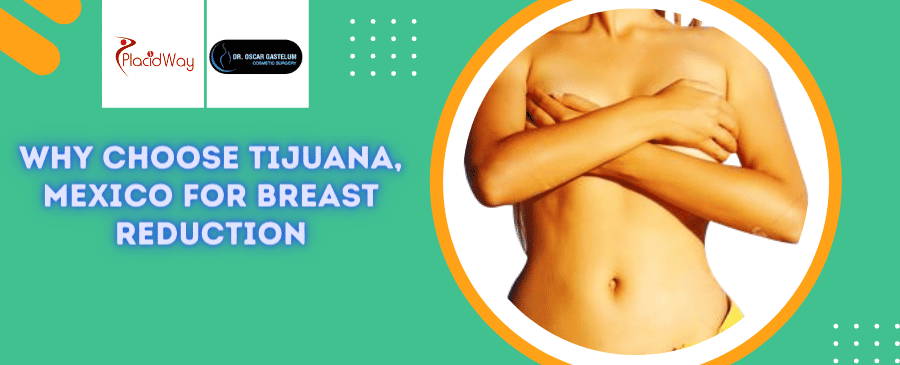 Tijuana, Mexico is generally ideal decision for Medical Tourism objective, especially for Mammoplasty , as it provides effective, safe and affordable procedure for patients. Tijuana, Mexico is considered as top city with many clinics that provides satisfactory quality. Patients can get consultation 24/7 and conveniences such as pick up from airport, Wi-Fi, professional medical staffs, complete laboratory and many more!
Increasing price and waiting times have brought huge number of medical tourism request from the USA and Canada, and most medical vacationers travel to Mexico for best health-care. As a result, it can empower patients to get to the greatest of medical care administrations, doctors, and hospitals.
Here you will find information about FAQ (Frequently Asked Questions) for Breast Reduction in Tijuana, Mexico by Gastelum:
Patient can select Tijuana, Mexico for No.1 top quality health-care service for Mammoplasty. You can save cash up to 75% than similar procedure in U.S., Canadian or European rates! For people who need quality assistance without spending more money, this is the right choice!
The best city to get a Breast Reduction is Tijuana, Mexico. They are ready to provide whatever you need, from complete medical facilities, friendly prices, strategic locations, and services that are ready to serve you wholeheartedly.
The underlying reason why many patients come to Tijuana, Mexico for Mammoplasty is the very attractive price! The thing that makes the price affordable is because medical care, living costs, and medical supplies are significantly affordable than in the US.
Breast Reduction has cheaper prices in Tijuana, Mexico, one of which is at this clinic, where you can get it for only $4,000. Just compare it with prices in America and Canada where on average similar procedures are available for $9,000 - $13,000. Saving more money is no longer a dream!
Book your consultation today for Mammoplasty Package in Tijuana, Mexico at Gastelum. The best prices you can get, as well as attractive inclusions are available for patients who want to make things easier for their plastic surgery abroad experience. Click here to book this package, we will help you!

Related Experiences:
Breast Reduction in Tijuana, Mexico - Reduce Your Breast Size
Breast Reduction in Mexico – Find Best Surgeons, Reviews, & Cost!
Breast Reduction in Antalya Turkey
Breast Reduction in Thailand
Breast Reduction in Dominican Republic
Breast Reduction in Turkey
---