SCT Psoriasis Treatment with Stem Cell Therapy in Vienna Austria
Package price starting from:
$15830
Treatment:
Stem Cell Therapy, Adult Stem Cell Therapy
Focus Area:
Stem Cell for Psoriasis | Skin Disease Regenerative Cell Therapy | Epidermal Treatment | Skin Regeneration | SCT Vienna, Austria
---
Psoriasis Procedure with Stem Cell in Affordable Cost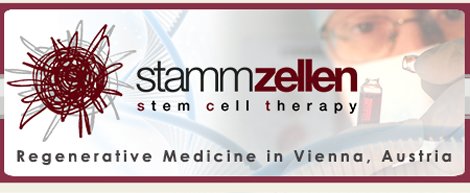 Stem Cell Therapy for Psoriasis
in Vienna, Austria

Do you know that people with psoriasis are more likely to have diabetes, high blood lipids, and heart disease?
At Stem Cell Therapy Center in Vienna, there is new hope for you to restore your quality of your life with Dr. Kobinia's regenerative cell Method.

Psoriasisis an immune mediated, chronic, non contagious skin disorder characterized by scaling and inflammation due to increased cell growing, that can develop on virtually any part of the body, even the nails and scalp.
Normally, skin cells grow gradually and flake off about every 4 weeks, replacing with new cells.  In psoriasis, new skin cells move rapidly to the surface of the skin, within a week.
Psoriasis affects approximately 3% of people globally and usually develops in patients between age 11 and age 45.
 

Stem Cell Therapy for Psoriasis in Europe's Vienna, Austria
At Stem Cell Clinic from Vienna, the administration of Autologous Stem Cells in a patient with psoriasis will correct the aberrant immune system of his/her body and reduce progression of disease. After 40 years of successful medical practice, Dr. Kobinia?s treatment offers you a high standard of medical care and the latest methods to process autologous bone marrow derived stem cells.

The used method of processing is not only designed to obtain the highest number of viable stem cells, but also enables the clinic to use a revolutionary Point of Care technique.
Stem cells are processed in a specialized laboratory and this takes several days, which are not needed in case of our point of care principle.
With this State of the Art technique, the clinic is not only able to minimize the time between collection of bone marrow and the moment of administering the cells for psoriasis treatment to a few hours, but also fulfills all the regulatory requirements for safe and transparent stem cell processing under the principles of Point of Care.



The Cost of Psoriasis Treatment with Regenerative Cells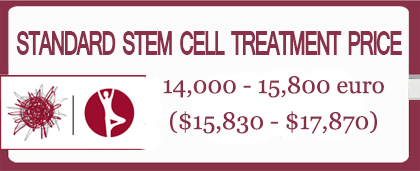 Including:
Medical evaluation of the reports

First consultation

Additional examinations if required

Pre-operation examinations at the internal specialist if necessary

Stem cell therapy

Anesthesiologist

Medical assistance and nurse

Check-up after the operation

Lab analysis

Evaluation of the lab analysis

Transfer to and from the clinic on the operation day (incl. special transfer for patients in a wheelchair)

Medication and pain reliever after the operation if required

Follow-up documentation

Administrative effort: hotel reservation, visa application procedure and mailing, organization of the transfers, coordination of the treatment dates, clinic: booking and coordination

Visa invitation letter and mail-order

Children: consultation at the paediatrist

Adults: Neupogen, a medicine which is given prior the operation to all adult patients to enrich the natural amount of stem cells and which activates the peripheral blood cells and increases the bone marrow activity.
Prices can vary in rare cases due to required consultations of another medical specialist or operation method which is not mentioned here and provided by the SCT.

Benefit from Stem Cell Therapy for Psoriasis in Vienna, Austria by clicking the button below!



Related Experiences:
Stem Cell Therapy for Parkinson's disease in Austria
Stem Cell Therapy for Anti-Aging in Austria
Stem Cell Therapy in Austria
Cerebral Palsy Stem Cell Therapy in Austria
Explore Effective Stem Cell Therapy for Autism in Austria
Stem Cell Therapy in Dominican Republic
---
Stem-Cell-Therapy Related Packages
Stem-Cell-Therapy Related Experiences