Breast Lift, Tummy Tuck and Liposuction Package in Chennai India
Treatment:
Cosmetic/Plastic Surgery, Breast Lift, Tummy Tuck Surgery, Liposuction
Location:
Global Health Care Tourism, India
Focus Area:
Breast Lift | Tummy Tuck | Liposuction | Chennai, India
---
Get Three in One offer Tummy Tuck + Liposuction 3 areas + Breast Lift
 Breast Lift, Tummy Tuck and Liposuction Package in Chennai India
Being beautiful boosts self confidence. It's a lovely feeling when people give you a second look and smile admiringly acknowledging your beauty.
What is Breast lift?
Commonly referred to as a breast lift or boob lift, mastopexy surgery raises and firms the breasts by removing excess skin and tightening the surrounding tissue to reshape and support the new breast contour.
What is Liposuction?
Liposuction is a type of cosmetic surgery designed to help remove excess fat deposits from certain areas of the body. Women are more apt to consider liposuction than men, as it helps to improve proportion, body contours, and most importantly, self-image and confidence. Liposuction is also known as lipoplasty and can be performed on an outpatient basis.
What is Tummy Tuck?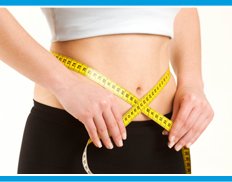 Tummy tuck surgery (or abdominoplasty) is done to flatten the abdomen by the removal of excess fat and skin and tightening of the muscles of the abdominal wall. Patients are selected carefully for this procedure as it is a major operation. In the case of a woman wanting to undergo a tummy tuck following pregnancy, it is recommended that she wait until she has had her last child. If you want to have the surgery done to remove excess skin and fat after major weight-loss, it is advisable to have reached your ideal weight before undergoing surgery.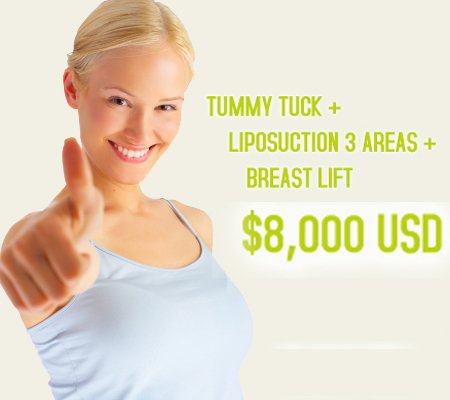 Total Cost for Tummy Tuck, Liposuction and Breast Lift
Tummy Tuck + Liposuction 3 areas + Breast Lift - $8,000
Tummy Tuck + Liposuction 3 areas + Breast Lift & Augmentation  - $9,000
Extra Service -$2,200 USD
Airport pick-up to and from hotel

Transport facility for internal use

Arrangements for hotel stay with free breakfast

Last 3 days (post-surgery) stay in a beach resort

Detailed pre-op consultation

Inclusive of blood investigations, medicines, anaesthetist charges and hospital  stay charges for 3 days

Assistance in post-op care by trained staff members

Free compression garments

Escorted sight-seeing in Chennai for patient attenders

Free consultation for age management and skin related issues.

Consultation with dietician for a diet plan post-operatively
If you need more information about this package, please contact us!

Related Experiences:
Liposuction in India
Tummy Tuck in India
Breast Lift in Antalya Turkey
Liposuction in Antalya
Tummy Tuck in Guadalajara Mexico – Get Pre-Baby Bodies Back!
Tummy Tuck in Mexico City
---
Cosmetic/Plastic-Surgery Related Packages
Cosmetic/Plastic-Surgery Related Experiences