Special Dental Check-Up with Laser Periodontal Treatment in Greece
Focus Area:
Dental Check-Up with Laser Periodontal treatment | Athens | Greece
---
Laser Periodontal treatment Service for Dental Check-Up in Greece
Special Dental Check-Up in Greece!!!

Why a Dental Check-Up?
Periodontal patients need constant monitoring and frequent professional teeth cleaning to maintain their periodontal health.
The frequency of the check-ups and professional teeth cleanings in severe cases are necessary to be done every 2-3 months which is 2-3 times more frequent than in cases that are less severe, in which monitoring and cleaning is carried out approximately every 6 months.

During these check-ups, a comprehensive reevaluation of the oral cavity and teeth is carried out – along with x-rays if deemed necessary – in order to compare the findings with the findings of the previous check-up and determine possible local or general relapse of the disease. Subsequently, cleaning of the teeth to get rid of microbes is carried out. Where relapse is present deeper cleaning is administered by scaling and root planing. This way, further development and expansion of the periodontal disease is prevented and the good therapeutic result is maintained.

What is Laser Assisted Periodontal Treatment?
The laser assisted periodontal treatment is conservative, non-surgical type of treatment that if applied according the indications, using the indicative wavelength and by specialized doctors, can effectively become the one and the last periodontal treatment phase.

In periodontal therapy can be useful in both the wavelengths hard tissue and the wavelengths of soft tissues with different indications for each class laser. The biggest advantage of using the laser in periodontal therapy is the antimicrobial activity in the environment of the periodontal pocket. Moreover, depending always on the settings of devices offer additional antimicrobial activity, removal of inflammatory tissue, and stimulation of the periodontal tissues (viodiegersi). Through viodiegersis aiming and aiming for a smooth healing and regeneration by the lost periodontal tissues.

Applying the correct laser in periodontal therapy achieve significant reduction up to eliminate the need for surgery of the periodontium. The treatment is completed faster, through significantly fewer treatment sessions and complications are minimal. Facts periodontal disease treated with laser therapy very rarely need an additional surgical intervention. Particularly severe periodontal lesions identified in the area of ​​the bifurcation of the roots, and intraosseous lesions heal and fade precision, high efficiency and predictability.

Why Choose PlacidEurope?
Our dental practice is to respond in the best way to the needs and expectations of our patients.
Our goal is to restore and preserve your oral health.
We use our clinical experience, knowledge and skills and we choose the right evidence based operative technique. for each and every case.
Our specialized staff and the technologically advanced clinical equipment can promise a high-end successful treatment.
Maintaining or restoring a healthy, shining and attractive smile together.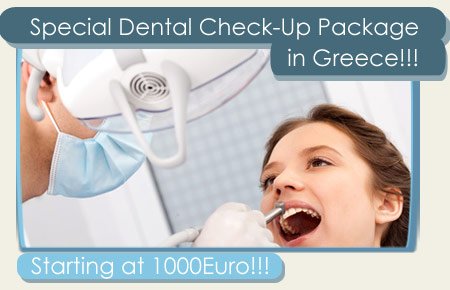 Our Package Includes:
Complete Clinical Examination,
Assessment of Teeth Condition,
Full Mouth Periapical XRays,
Oral Hygiene Instructions,
Full Mouth Laser Assisted Periodontal Treatment.

We will fill you with satisfaction and self-confidence, while helping you to improve your health in general!!


Related Experiences:
IVF Fertility Treatment in Greece - Plan a Happy Family!
Brazilian Butt Lift in South Korea
Gender Reassignment Surgery in Thailand
Stem Cell Therapy in Dominican Republic
Bariatric Surgery in Merida, Mexico
Dentures in Thailand
---
Dentistry Related Packages
Dentistry Related Experiences