Basavatarakam Indo American Cancer Hospital & Research Institute
Hyderabad, India
Road No 14, Banjara Hills 500034, Andhra Pradesh

Focus Area: Cancer Treatment in India| Surgical Oncology | Radiation Oncology | Medical Oncology | Pediatric Oncology | Bone Marrow Transplantation | Radiology | Pathology | Biochemistry | Microbiology | Molecular Pathology | Multislice CT Scanner | Digital Mammography | MRI Lab Medicine | Nuclear Medicine | Hyderabad, India
Best Cancer Hospital, Affordable?Treatment of Cancer in India, Lung Cancer Hospital in India, Skin, Brain,?Cancer, Stomach, Cervical, Prostate,?Cheap?Medical Oncology?Center, Best?Anaesthesiology?Center, Affordable?Pediatric Oncology Treatment?Experts, Best?Bone Marrow Transplantation?Professionals, Hyderabad, India
Profile
Welcome to Basavatarakam
Indo American Cancer Hospital & Research Institute
Basavatarakam Indo American Cancer Hospital & Research Institute, in Hyderabad, India a non-profit generating organization, facilitates attention and remedy comparable to global specifications of quality accessible to everybody at a affordable cost to demonstrate that top notch treatment and features are as much the right of the less privileged as it is the right of those who can manage to cross the seas for dependable and contemporary treatment.?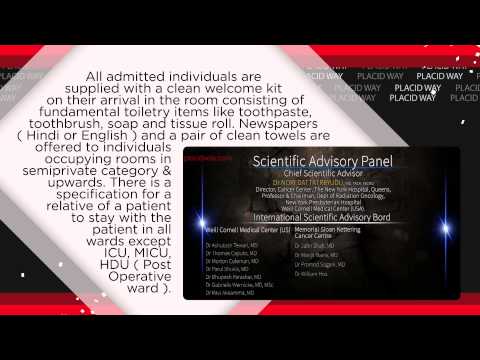 Our Mission
Provide quality cancer treatment at affordable cost.
Our Vision
To develop BIACH & RI as a premier Institution for? Cancer Treatment, Education and Research.
Our Values & Beliefs of BIACH & RI
BIACH & RI always feel responsible in providing:
Transparent health care system
Quality Patient Information
Efficient health care services
Maintain highest standard of ethical values
Accountable for delivering promised services to the patients suffering from cancer
Our Quality Policy
BIACH & RI is committed to provide a top & affordable cancer treatment in Hyderabad, India and increasing patient satisfaction through:
Continual improvement of its services,
Quality management system,
Holistic approach in health services,
Increase the quality of life by offering the best diagnosis and treatment services for patients,
Quality Cancer Treatment Care to all sections of the community on evidence based medicare,
Empowerment of staff,
Developing a qualified workforce by increasing the knowledge and abilities of employees and ensure that they deliver patient friendly services to all sections of the community.
Why We Are Different?
We are efficiently run by 2 Boards of Trustees, 1 based in India and one from the United States of America, this Organization has the inputs of individuals from various avenues of life, devoted to the cause of battling Cancers by timely diagnosis and treatment.?
These days, Institute standing high and confident, in the heart of Hyderabad City, The Basavatarakam Indo American Cancer Hospital & Research Institute is a heaven for those whose very lifestyles are being stalked by this killer disease.
Some Reasons Why People Choose Us
Services available for Medical Tourism Patients:
Arrangement of Pick and drop from Airport / Railway Station?? - at additional cost.
Dedicated patient relation officer as single point contact to follow up scheduling and appointments for various consultations, procedures and services.
38 modern deluxe and Super deluxe patient rooms in a separate building block.
Internet and Wi-fi connectivity.
Guest House Accommodation / tie up with local 3 & 5 Star Hotels for stay of attendant and family member(s) ? at additional cost.
Bank and ATM facility at Hospital campus.
Customer care & Language Assistant Desk.

Transparent health care system.

Quality Patient Information.
The most Efficient Cancer health care services in India.
Maintain highest standard of ethical values.
Accountable for delivering promised services to the patients suffering from cancer.
Quality outcomes.
Comprehensive & affordable cancer care in Hyderabad, India.
Compassionate & Culturally sensitive.
Respectful, Reliable & Accessible.
Our collaborative staff willing to work as a team.
Empowered and satisfied doctors & nurses.
Details
Center Details
Basavatarakam Indo American Cancer Hospital & Research Institute offers inexpensive patient rooms which range from general cubical wards to air conditioned deluxe rooms. Each and every patient bed from General to Deluxe is fitted with Central Oxygen supply & suction facility together with Nurse Call Facility. Nurse call facility makes sure that nurse responds to your call individually and instantly.
All admitted individuals are supplied with a clean welcome kit on their arrival in the room consisting of fundamental toiletry items like toothpaste, toothbrush, soap and tissue roll. Newspapers ( Hindi or English ) and a pair of clean towels are offered to individuals occupying rooms in semiprivate category & upwards. There is a specification for a relative of a patient to stay with the patient in all wards except ICU, MICU, HDU ( Post Operative ward ).?
A number of inpatient accommodations to suit the specifications of all our patients are available. The various room categories and facilities available as follows: -?
a. General (Cubical Ward)
300 individual bed cubicles with a supply for central oxygen and suction facility, nurse call bell device besides routine Patient Information facilities. One patient attendee will be permitted to stay together with patient for twenty four hours.?
b. Non A/C Twin Sharing Private Rooms
These are well equipped rooms of the hospital which is shared by two individuals. It is supplied with Telephone with local contact facility, attendant couch for the patient?s attendant and a common toilet cum restroom.
c. A/C Twin sharing private rooms
These are generally properly equipped air conditioned rooms of the hospital which is shared by 2 individuals. It is supplied with Phone with local contact capability, tv, attendant couch for the patient?s attendant and a common toilet cum restroom.
d. Non A/C Single Rooms
These are properly equipped individual rooms. It is supplied with Central Oxygen & Suction facility, Tv, Phone with local contact service and an attendant sofa for the patient?s attendant.
e. Non A/C Deluxe Rooms
They are properly equipped individual rooms with atmosphere containing an ante room. It is supplied with Central Oxygen & Suction facility, Television system, Fridge Phone with local call facility and an attendant sofa for the patient?s attendant.?
f. A/C Deluxe Rooms
They are properly equipped air conditioned single rooms with atmosphere containing an ante room. It is supplied with Central Oxygen & Suction facility, Television, Fridge Phone with local call facility and an attendant sofa for the patient?s attendant.?
g. Super Deluxe Rooms
They are properly furnished and large air conditioned individual rooms with ambience containing an ante room. It is supplied with Central Oxygen & Suction facility, Tv, Fridge Phone with local call facility and an attendant sofa for the patient?s attendant.?
h. Day Care Ward
The Day care patients are usually provided common ward unless until stipulated by patient.
i. ICU/MICU/HDU
ICU is a properly geared up ward in Old Wing with centralized oxygen & suction to make sure for critical patients. The ward is fitted with ventilator, multi-para monitor & Bi-pap facility, Infusion pump etc. One medical professional is available 24 hours a day to monitor the patient besides nursing staff. There exists a waiting room equipped with comfortable chairs for patient?s attendants.
j. Bone Marrow Transplant Unit
This is 4 bedded air-conditioned specific isolation wards in the Old Wing for the recipients of Bone marrow transplant individuals with strict zonalisation as well as other procedures for the control of disease. It is supplied with a tv, Phone, an attendant sofa & exclusive dress for patient?s attendant during their stay with the patient, apart from routine Patient Information facilities.?
Treatments
Diagnostic & Treatment Services
Department of Surgical Oncology
The department shapes the strength of the extensive cancer care of the patient that the hospital provides in an organized wel-matched multidisciplinary methodology ? for the therapy of patients afflicted with cancer with the intention of patient care, total remedy, rehabilitation and most significantly dealing with the high quality of life issues to the core.
The services offered by the department are:
Minimal Invasive Laparoscopic Surgeries
Head & Neck
Thoracic Services
Gynec Oncology
Breast Services
Genito-Urinary
Bone & Soft tissues
Department of Medical Oncology
The department continues to be purposely operating since the establishment of the esteemed institute. The department had a modest beginning with 1 health care oncologist to begin with and has extended over years to reach its existing reputation with 4 regular medical oncologists.?
The following services are offered by the department:
Emergencies are attended round the clock
Out patient department:
Organized into three functional units, with general OPD days equally distributed between the three units to ensure smooth functioning. The OPD timings are from 8 am to 5 pm
Day care chemotherapy
In patient chemotherapy
Specialized Pediatric oncology ward
Chest tube thoracostomy and pleurodesis
Central venous access- establishment and use
Autologous bone marrow transplantation
Allogenic bone marrow transplantation
Department of Radiation Oncology
The department was started off in 1999 with technological assistance from Weill Cornell as well as Presbyterian Hospital, New York, USA under the watchful eyes of well-known radiation oncologist Dr Nori Dattatreyudu.?
Services provided by the department:
Tele gamma therapy
Conventional simulator
CT-simulation
Virtual simulation
Stereotactic Radio Surgery
Three dimensional conformal radiotherapy
Intensity Modulated Radiotherapy
Image Guided Radiotherapy
High Dose Rate (HDR) Brachytherapy
Rapid ARC and Intensity Modulated Radio Surgery
Intraoperative Radiotherapy
Technologists
Diagnostic Services
Laboratory Medicine
Services provided by the department:
Pathology
Our Pathology Lab involves well skilled pathologists to perform top quality exams necessary for analysis and also identification of cancer. It offers services and facilities such as Frozen Section Services, Fine needle aspiration cytology, Biopsies, Immunohistochemistry, Bone Marrow Lab, Flow Cytometry Facility.
Biochemistry
Our Biochemistry Laboratory is well equipped with Automated Equipments, as we measure ourselves with standards of Quality & Professionalism. Good skills over interpretation of clinical parameters by applying principles and different methodology for every clinical patient.
We provide tumor markers for screening, diagnosis, prognosis and predicting relapse, as well as other specialized investigations such as: Hormones Testing, Anaemia Testing, Vitamins, Cardiac Markers, Manual Tests, Automated Electrophoresis System.
Microbiology
The microbiology unit at BIACH & RI focuses on offering adequate outcomes on clinical material within the shortest time possible. This is a continue goal for our laboratory services which utilizes on-line reporting and also the most advanced technology.
Some of the tests we offer are: Mycobacterial culture, procalcitonin, pregnancy test, FEBRILE PANEL, western blot assay, helicobacter pylori serology, among many more.
Molecular Pathology
In Our Molecular Pathology lab, our department takes take great pride for being one among the few centers in India wherein the pathologists and molecular biologists work together to create accurate reports of molecular pathology, also holding in a background of technology and expertise to treat all patients with the right therapy and make the proper treatment decision for each individual case.
Radiology
Services provided by the department:
Multislice CT Scanner
Multi-slice CT is among the most powerful equipment for the detection, diagnosis & treatment of cancer. A entire body scanning is carried out on the Siemens Emotion 6 slice CT scanner, that is perfect for obtaining six slices per spin of the x-ray tube, a slim, wide-open, high speed patient gantry allowing high-quality images in a very short time & additionally a reduced radiation exposure. As result Enhanced & Dynamic scans, CT Angiography, and 3D reformations are performed where necessary.
Digital Mammography
Mammography is conducted on the innovative GE Senograph DS Full Field Digital Mammography model that offers unmatched image quality at reduced radiation dose.
In the workstation, a copy of the report of the digital images is done, it is furthermore combined with Computer Aided Detection ( CAD ) software program which helps the radiologists in detecting tiny masses as well as other irregularities in the breasts.
MRI
GE Signa HD With dedicated Multi channel bilateral breast coils
The HDRM offers more rapid speed with the highest resolution and excellent smooth tissue contrast. Routine body imaging, MRA, MRV, diffusion & perfusion imaging, MR spectroscopy and many more can be obtained with significantly larger resolution and speed than almost every other similar devices.
Our technology guarantees earlier detection of breast lumps, providing the excellent breast tumors detection & follow up.
Nuclear Medicine
PET-CT with 16 slice CT: GE Discovery STE
Basavatarakam Indo-American Cancer Hospital has added the latest GE Discovery STE PET/CT system, a high-speed, high-resolution world-class imaging system. This new molecular imaging system helps doctors detect, diagnose and monitor treatment of cancer and other diseases, including heart disease and neurological disease, more accurately and earlier in the disease process, this is tool of choice for all kind of medical applications today.
Department of Anaesthesiology
The Department of Anaesthesiology and Peri-operative Medicine at Basavatarakam Indoamerican Cancer Hospital and Research Center is an advanced department with all contemporary instruments and services. Our department is devoted to the wholesome peri-operative care of the patients coming to our hospital for their surgical treatment.?
Services Offered By The Department:
Pre-anaesthesia Check Up (PAC)

Surgical Anaesthesia

Intensive Care
Sedation For Short Procedures
Qualifications
Health Care Staff
Advisory Panel
Chief Scientific Advisor
Dr NORI DATTATREYUDU, MD, FACR
Director, Cancer Center, The New York Hospital, Queens professor & Chairman, Dept of Radiation Oncology, New York Presbyterian Hospital Weill Cornell Medical Center(USA).
International Scientific Advisors
Dr Jatin Shah, MD
Dr Manjit Bains, MD
Dr Promod Sogani, MD
Dr William Hoskins, MD
Dr Subhash Jain, MD
Weill Cornell Medical Centre (USA)
Dr Michael Osborne, MD
Dr Anne Moore, MD
Dr Mark Pasmantier, MD
Dr Richard Fraser, MD
Dr Michael Shuster, MD
Dr Morton Coleman, MD
Dr Brij B. Saxena, DPhil., DSc, PhD
Harvard Medical School (USA)
Washington University Medical School
Christle Hospital (UK)
American Health Foundation (USA)
Dr Bandaru Sivarama Reddy, MD
Catholic Medical Center (USA)
Dr Mandava Nageswar Rao, MD
DOCTORS PROFILE DETAILS

SL. NO
DOCTORS?
QUALIFICATIONS
DESIGNATION
MEDICAL ADMINISTRATION
1
CH. SATYANARAYANA
MBBS, FCCP
MS
ACADEMICS
2
K. KALPANA RAGHUNATH
MBBS, M.PHIL,HHSM
(ACADEMICS & ALTERNATIVE MEDICINE)
SURGICAL ONCOLOGY
3
T. SUBRAMANYESHWAR RAO
M.S, Mch
DIRECTOR and HEAD OF DEPARTMENT
4
K.V.V.N. RAJU
M.S, Mch
CONSULTANT
5
NAGENDRA PARVATANENI
M.S, Mch, DHM
CONSULTANT
6
CHANDRA C. K. NAIDU
M.S, FSOG, FUICC
CONSULTANT
7
SUJIT. C. PATNAYAK
M.S
CONSULTANT
8
R. RAJAGOPALAN
DNB, FSOG
CONSULTANT
9
KABIR REHMANI
M.S, MRCS, FHN, FSO
CONSULTANT
10
RAMANUJA RAO
M.S
CONSULTANT
11
V. RAVICHANDER
M.S, Mch
CONSULTANT
12
L. M. CHANDRASHEKARA RAO. S
M.S, FSOG, FUICC
CONSULTANT
13
M. VIKRANTH
MS, DNB
REGISTRAR
14
P. SREENIVAS RAO
MS
CONSULTANT
15
V. RAJESH
SR. REGISTRAR
16
WATVE PARAG JAYANT
DNB
REGISTRAR
17
NARENDRA P. B. KADAPA
MS
REGISTRAR
18
SATISH PAWAR
MS, DNB
CONSULTANT
19
MUNISH MAHAJAN
MDS
CONSULTANT
20
KUNAL A. MANGALE
MDS
CONSULTANT
21
SATYAJIT S. WADJE
REGISTRAR
22
SANDHYA METUKULA
MDS
REGISTRAR
23
UMASHANKAR. T
MBBS, MS
REGISTRAR
MEDICAL ONCOLOGY
24
SENTHIL. J. RAJAPPA
MD, DNB, DM
HEAD OF DEPARTMENT
25
M. V. T. KRISHNA MOHAN
DNB, DM
CONSULTANT
26
SANTA
MD, DM
CONSULTANT
27
ARUN. V. LINGUTLA
MD, DM
CONSULTANT
RADIATION ONCOLOGY
28
A. KRISHNAM RAJU
MD
HEAD OF DEPARTMENT
29
G. SUDARSHAN
DMRT, FIMSA
SR. CONSULTANT
30
E. VASUNDHARA
DMRT
CONSULTANT
31
SUDHAKAR KUMAR. V
MD
CONSULTANT
32
M. SUNEETHA
MD, DNB
CONSULTANT
33
RIPPIE KAPOOR
MDRT
SR. REGISTRAR
ANAESTHESIOLOGY
34
BASANT KUMAR RAYANI
D.A, DNB
HEAD OF DEPARTMENT
35
VIBHAVARI MILIND NAYAK
M.D, DNB
CONSULTANT
36
S. Z. M.? KIRMANI
M.D
CONSULTANT
37
M. PRAVEEN KUMAR
D.A, DNB
REGISTRAR
38
HARINI NARAYANAN
M.D
SR. REGISTRAR
39
MOHAMMED SALMAN SAIFUDDIN
M.D, DA
CONSULTANT
40
PRAVEEN KUMAR. M
DA, DNB
SR. REGISTRAR
41
K. SUSHMA
DA, DNB
REGISTRAR
42
G. E. VEENA
DNB
REGISTRAR
43
A. POORNA CHAND
M.D
REGISTRAR
44
PRAVEEN KUMAR. K
DNB
CONSULTANT
44
MAHATI PRIYADARSHINI
DNB
REGISTRAR
RADIOLOGY
45
K. VEERAIAH CHOWDARY
DNB
HEAD OF DEPARTMENT
46
N. HARISHCHANDRA PRASAD
DNB
CONSULTANT
47
S. KAMALA
DNB
CONSULTANT
48
K. NAGA SHIVA CHAITANYA
DNB
CONSULTANT
49
RASHMI SUDHIR
MBBS, MD
CONSULTANT
NUCLEAR MEDICINE
50
ABUBACKER ZAKIR ALI
DNB
HEAD OF DEPARTMENT
51
HRUSHIKESH AURANGABADKAR
DNB
CONSULTANT
52
P. LALITHA
DNB
CONSULTANT
LABORATORY MEDICINE
53
S. SUDHA MURTHY
M.D, DNB, MNAMS
HEAD OF DEPARTMENT
54
SUSEELA KODANDAPANI
M.D
CONSULTANT
55
NAGA BHARATI MUSTYALA
M.D, FRC
CONSULTANT
56
FAIQ AHMED
M.D
CONSULTANT
57
D. RADHA RANI
M.D
CONSULTANT
58
MANASI. C. MUNDADA
M.D
CONSULTANT
59
BHAVANI ESHWARAGARI
MBBS, D.BACT
CONSULTANT
60
G. SANDHYA DEVI
ph D
CONSULTANT
61
DAPHNE FONSECA
M.D
CONSULTANT
62
RAVINDRANATH TAGORE
M.D
CONSULTANT
63
K. JYOTSNA?
M.D
CONSULTANT
64
V. ANJANEYULU
MD, DCP
CONSULTANT
65
S. MALLIKARJUNA
MD
CONSULTANT
SUPPORTIVE SPECIALITIES
GENERAL MEDICINE
66
BUCHILINGAM
M.D
SR. CONSULTANT
PULMONOLOGY
67
K. DAYANAND
MBBS, DTRD
CONSULTANT
DIABETOLOGY
68
SHIVA SHANKAR POLAVARAPU
MBBS, DIP(DIAB), FIDF
CONSULTANT
CRITICAL CARE
69
RIYAZ
M.D, DNB,FCCP
CONSULTANT
GYNAECOLOGY
70
P. SUJATHA
DGO, F.A.G.E
CONSULTANT
71
P. VEENA
DGO
CONSULTANT
ENT
72
M.V.SUBBA RAO
MS, DLO
CONSULTANT
GASTROENTEROLOGY
73
I. SRIVENU
M.D, DM
CONSULTANT
PHYSIOTHERAPY
74
N RAGHU
MPT
CONSULTANT
NARENDRA. D
BPT
CONSULTANT
75
R. SUDHA RANI
MPT
CONSULTANT
AAROGYASRI
76
N. SUDHAKAR REDDY
MEDICAL OFFICER
NATUROPATHY
77
CH. SUMATHI
HEAD OF DEPARTMENT
78
R. UDAY KUMAR
NATUROPATHIST
ORTHOPAEDICS
79
KODANDAPANI
MS
CONSULTANT
RESEARCH & DEVELOPMENT
80
V. V. VT. S. PRASAD
HEAD OF DEPARTMENT
DMO
81
T. DHANRAJ GOUD
DMO
82
P. RAJU
DMO
83
YASEEN ALI
DMO
84
SHAIK MOHSIN
DMO
85
ZAFAR UL QADIR HAMDAN
DMO
86
Y. MANOJNA?
DMO
87
D. SRI TEJA
DMO
88
SYED KHAJA MUJTABA HUSSAIN
DMO
89
M. A. AFROZ
DMO
90
MD. FAIZULLA
DMO
91
SAMIH MOHD. NAJEEB
DMO
92
SAI SHYAM YADAV G. R
DMO
93
GANGADHAR. C
DMO
94
MD. FAIZ AHMED
DMO
95
K. SULOCHANA RANI
DMO
96
G. KUSUMA KUMARI
DMO
97
P. RAJESHWARA RAO
DMO
98
J. BALAKRISHNAN
DMO
99
K. BHASKAR
DMO
100
V. JANGAIAH
DMO
101
M.H. RAHMAN
DMO
RADIATION ONCOLOGY
102
KALLURI SUBRAMANYAM
M.D, DMRT, FICRO
VISITING CONSULTANT
103
PREM KUMAR
M.D, DMRT
VISITING CONSULTANT
104
SHANKAR MAHADEV
M.D, DRM
VISITING CONSULTANT
105
SUNKAVALLI VENKATA RATNAM
M.D, DMRE
VISITING CONSULTANT
106
B. NAGARJUNA REDDY
M.D
VISITING CONSULTANT
107
Y. NALINI
M.D, DNB, UICC
VISITING CONSULTANT
108
M. MADHAVI
M.D, DNB, MNAMS?
VISITING CONSULTANT
109
SHYAMALA SRIDEVI
M.D
VISITING CONSULTANT
110
G. DURGA PRASAD
M.D
VISITING CONSULTANT
111
V. RAMA MOHAN REDDY
M.D, DNB
VISITING CONSULTANT
The people who made it all possible
SMT. NANDAMURI BASAVATARAKA RAMARAO
MEMORIAL CANCER FOUNDATION
Road No. 14, Banjara Hills, Hyderabad 500034, India.
Phones : 91-40-2355 1235 / 2360 7944, Fax : 91-40-2354 2120
E-Mail : [email protected]
Website : www.induscancer.com

CHAIRMAN & MANAGING TRUSTEE
Sri N. Balakrishna

BOARD MEMBERS & TRUSTEES
Dr. Kodela Siva Prasada Rao
Dr. M.V.V.S. Murthi
Dr. Dattatreyudu Nori
Dr. Gaddam Dasaratha Rami Reddy
Dr. Raghava Rao Polavarapu
Dr. Tulasi D. Polavarapu
Sri Nama Nageswara Rao, MP

TREASURER
Sri J.S.R. Prasad
INDO-AMERICAN CANCER ORGANIZATION, USA
5 Olde Hamlet Drive, Jericho, NY-11753.
Ph # : 516-621-0346 ; Fax # : 718-398-3104, Tax ID : 11-3450928
PRESIDENT
Dr. Tulasi Devi Polavarapu
SECRETARY
Dr. Subhadra Nori
TREASURER
Mrs. Jyostna Reddy Gaddam
MEMBERS
Dr. Mallareddy Pailla
Sri Yugander R. Vallabhaneni
Dr. Vijaya Lakshmi Gavini
Dr. Mani Akkineni
Dr. Ammani Dasari
Dr. Dattatreyudu Nori
Dr. Dasaratharama Reddy
Dr. Raghava Rao Polavarapu
Dr. Venkaiah Dama
Dr. V. Rao Emandi
Dr. Lakshmipathi Raju Mantena
Dr. Choudary C. Ganga
Dr. C. Subbareddy
Dr. Nagamma Duddempudi
Dr. Sarma Ponnapalli
Dr. Nageswara Rao Mandava
Dr. Ratnam Divineni
Dr. Chandra G. Reddy
Dr. Prasad V. Podila
Dr. Kavitha Pinnamaneni
Mr. Purnachandra R. Aramella
Testimonials
Testimonials
"Dear Goparaju,
My family and relatives were very happy to see their patient with no pains though weak. In the same grounds, am expressing my sincere thanks to you personally and to all other who attended me in one way or another. The list is too long to mention but my thanks cover all personnel especially BIACH & RI doctors, nurses, receptionists and others. As a human being, may be my presence caused disturbance or inconveniences. I beg for excuse. My health is somehow improving daily. Enjoy your job and keep the same spirit to your patient always. Remain Blessed!"
Yahaya Hasan Kilungu, from Dodomo, Tanzania
?It is a very well planned and executed advanced cancer centre??
Dr. G. K. Rath, All India Institute of Medical Sciences, New Delhi
?Excellent Cancer Centre for India?
Dr. V. Rao EMAND, Director/CEO, Cancer Care Centre of Florida,USA
?Dedicated team of volunteers in India ? made impressive progress of IACI?
Dr. G. Dasaradharam Reddy, NY-USA
?Excellent and vibrant cancer center. Wish them good luck and best wishes?
Dr. Sewa S. Legha, MD, St.Luke?s Hospital, Houston ?U.S.A.
?You are providing necessary health care to many in need?
Thomas Meiver, Walker, MN ? U.S.A
?It was wonderful to see your facility and I commend you for the work that you are doing?
Wendy Otness, MN U.S.A
?Very modern facility, very clean?
Joonne Gleason, Nursing Director, AO FOX Hosp. NY
?We are delighted to have met such a group of dedicated professionals and impressed with the high level of your facilities?.
Paulo Msicdo? GSE Group, Brazil.
?I only heard about this great hospital and today,? I had an opportunity to tour this state of the art facility.? I was really impressed with the facilities and services this hospital providing to the needy patients?.
Dr. A. V. N. Reddy, President, ATA ?U.S.A
?I am very impressed by the hard work and dedication of the physicians and other ancillary team.? Hospital grew beyond the expectations in a short period?.
Kavitha Pinnamaneni, Medical Oncologist-Houston USA.
?It?s an excellent hospital?.
MARX DE BARROS, Rio de Janeiro
Awards
Destination
Destination Travel
Hyderabad
Hyderabad, the capital city of the State of Andhra Pradesh has a human population of eight million people, which makes it India's fourth most populated metropolis.
This city was founded in 1591 CE by Muhammad Quli Qutb Shah, and is undoubtedly famous for its pearl and diamond trading centers.
Hyderabad
is a highly industrialized city, manufacturing, research, and financial institutions belong to this city since a long time ago.
Hyderabad is also popular because is a city of affordable healthcare, technology and scientific research, and also has been named "India's pharmaceutical capital" and the "Genome Valley of India" due it's pharmaceutical and biotechnology growing industries.
Places to visit in Hyderabad:
Charminar
Mecca Masjid:
Laad Baazar:
Golconda Fort
Taramati Baradari
Birla Mandir (Venkateswara Temple)
Salar Jung Museum
AP State Archaeological Museum
Nehru Zoological Park
Shilparamam (The Arts & Crafts Village)
Hitec City
Hussainsagar Lake
The Nizam?S Silver Jubilee Museum
Chow Mohalla Palace
Durgam Cheruvu
KBR National Park
Mrugavani National Park
Mahavir Harina Vanasthali National Park
Hyderabad Botanical Gardens
India
Undoubtedly, India has grown to be the health care tourism hub of the globe. Providing the most recent technological improvements, skilled and specialist physicians and surgeons and the absolute best in patient care, India has guaranteed her place in the world as a foremost health care tourist attraction.?
Focusing on orthopedic, cardiac, transplant and plastic and cosmetic surgical procedures, India is in addition a leader in nuclear medicine, neurosurgery and cancer procedures. American medical tourists head to India for these kinds of treatments due to the tremendous savings to be had - nearly a tenth of the price of procedures and surgical procedures in the U .S. It's no surprise that health care tourism in India is improving at a rate of about 30% a year.
10 Fun Things to Do in India
Explore the Ellora Caves
Enjoy fine dining in New Delhi
Visit the Taj Mahal
Hike through Keoladeo National Park
Visit the Buddhist Monuments at Sanchi
Check out Agra Fort
Visit the monuments at Pattadakal
Go shopping in New Delhi
Bask in nature in the Sundarbans National Park
Bike the back roads and enjoy the lush scenery