Z Medical Aesthetics
Singapore, Singapore
290 Orchard Road, #11-04/05, Paragon Medical Suites

Focus Area: Z Medical Aesthetics Singapore | Eyelid Surgery | Nose Surgery | Tummy Tuck | Liposculpture | Face Lift | Hair Transplant | Breast Augmentation | Thermage | Double Eyelid Creation | Singapore
Best Cosmetic Surgery Clinic, Affordable Plastic Surgry Hospitals, Breast Augmentation Singapore, Cheap Liposculpture, Affordable Hair Transplantation, Tummy Tuck Surgeons, Eyelid Surgery, Breast Augmentation, Rhinoplasty, Butt Augmentation, Singapore
Profile

Welcome to Z Medical Aesthetics in Singapore!
Z Medical Aesthetics is a medical practice that focuses on patients' skin, body and hair concerns. Their wellness is assured with the clinic's non invasive treatments, with minimal downtime and discomfort. Z Medical Aesthetics uses the most advanced FDA approved lasers & technology to help patients reverse the signs of aging, rejuvenate their skin and improve their body contour.
Z Medical Aesthetics seeks to provide an enjoyable and comfortable patient experience. Their treatments are customised and made affordable to deliver the most for patients. During the consultation, the doctor will discuss with patients all aspects of the recommended treatment to ensure that they are fully informed and comfortable with their decision.

Treatments & Services
Z Medical Aesthetics uses the most advanced FDA approved lasers and technology to help patients reverse the signs of aging, rejuvenate their skin and improve their body contour.
1. For the skin
Intense Pulsed Light (IPL) Photorejuvenation
- based on emitting high intensity pulses of light to penetrate the skin and enhance your skin with no downtime.
- a "quick-fix" procedure requiring virtually no downtime to rejuvenate the skin and restore a youthful glow.
- stimulates new collagen to form in the skin thereby reducing fine lines, minimizing pore size and acne scars, and increasing skin elasticity.
- diminishes flushing or redness of the face associated with Rosacea, reduces brown spots, erases broken capillaries, and smoothes roughly textured skin.
2. For the body
Liposculpture
- revolutionary body shaping procedure to treat and eliminate stubborn fat for a slimmer and shapely silhouette.
- uses ultrasonic waves to selectively break up fat cells leaving blood vessels, nerves and muscles relatively intact, causing minimal to no pain, discomfort or bruising.
- under local anaesthesia, small incisions are made strategically and the while external ultrasonic waves destroy the fats selectively; then a hollow tube attached to a suction pump, is inserted under the skin to drain out the oil and fat cell debris.
- in addition to larger areas such as the stomach or thighs, Liposculpture is also ideal for delicate areas like the arms, chin and neck.
3. For the hair
Healthy Scalp Treatment
- a series of anti-hair loss treatment administered through radio frequency application to improve blood circulation, prevent further hair loss and stimulate hair follicles for a healthy hair scalp.

Cosmetic & Reconstructive Surgery
Breast Augmentation (Breast Implants)
Liposculpture
Nose Reshaping (Rhinoplasty)
Double eyelid / Eye bag removal
(Blepharoplasty)
Facelift
Buttocks Augmentation
Chin Augmentation
Tummy Tuck (Abdominoplasty)
Thermage
(Non-Invasive Radio Frequency treatment)
For the Skin
Pigmentation & Rejuvenation
IPL Photorejuvenation
DiamondTome Microdermabrasion
Cosmelan Depigmentation Treatment
Casmara Face Rejuvenation
Body Whitening
Laser Treatment
Firming & Lifting
Transcutaneous Mesodermic Therapy (TMT)
Wrinkles & Lines
Acne & Acne Scars
Pixel Skin Resurfacing
Chemical Peel
Acne Management
For Your Body
Tenor RF
Transcutaneous Mesodermic Therapy (TMT)
Weight Loss Management Program
For Your Hair
Healthy Scalp Treatment
Permanent Hair Removal
Hair Transplant
(micrografts –c ontaining 1-2 hairs,
minigrafts - containing 3-4 hairs each)

Medical Team
Dr. Z Teo
Medical training - University of Glasgow, United Kingdom
Dr. Z Teo trained under the mentorship of regionally renowned cosmetic surgeons and dermatologists with the aim of perfecting his skills. Today, he operates from 3 centres island-wide.
Dr. Z Teo believes in enhancing his patient's appearance and improving their body image using minimally invasive non-surgical methods. His care philosophy ensures that all of his patients receive individual attention, the utmost privacy and solutions that are tailored specifically to their needs. Among the many treatments offered Dr. Z Teo specialises in anti-ageing, skin rejuvenation and weight management.
Coming from a distinguished medical background, Dr. Z Teo draws inspiration from his father, a well respected senior medical practitioner with more than 30 years of experience, and his wife who is an overseas celebrity dermatologist.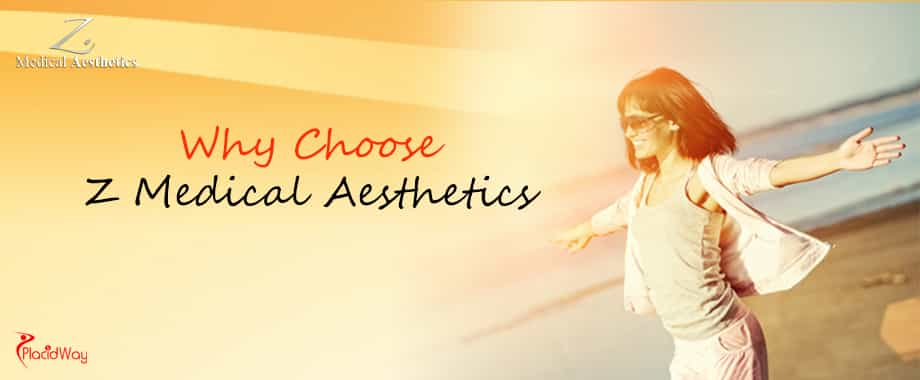 Why Choose Z Medical Aesthetics
For busy men and women who want to look their best while juggling work and home priorities, the clinic offers flexible business hours.
It is generally 30% to 50% less than the surgical cost in Singapore, even when the cost of the plane ticket and accommodations are added in.
It is also a great way to spend the recovery in a relaxing and beautiful environment.
Aside from cost savings and anonymity, you are in familiar and friendly hands. Pre and post surgery evaluation and consultation will be performed at the Aesthetic Centre in Paragon, Singapore.
The clinic will oversee all travel arrangements including flight, accommodation and airport limousine transfers. Extended stays at beautiful beaches or mountain resorts can be arranged prior to departure.
The clinic works with renowned cosmetic surgeons in Manila, headed by Dr. Porfirio Tica MD, whom have proven standard of surgical expertise utilising leading FDA approved technology.
High level of personal care and attention, friendly patient relations and low staff to patient ratios.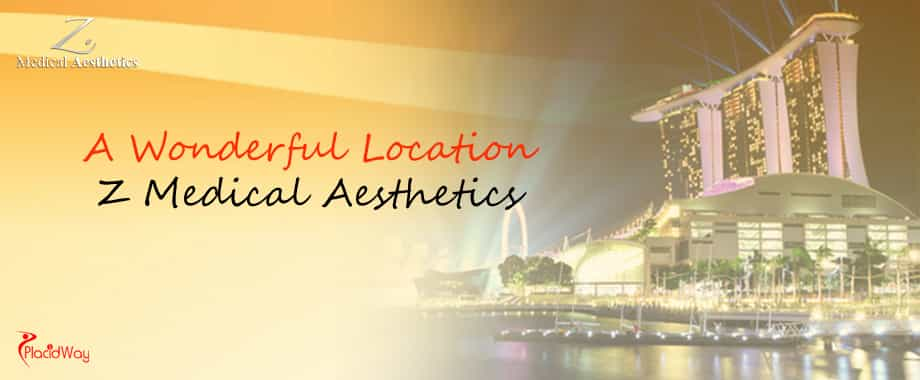 Singapore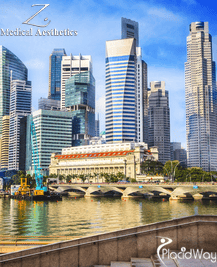 Singapore is a great destination for medical tourism thanks to its highly efficient medical staff and modern healthcare facilities. Located in the heart of Orchard Road, the Paragon Medical Suite, Z Medical Aesthetics offers patients access to the latest in face, body and hair treatments for their total wellbeing. The clinic provides a relaxing ambience, complemented by the caring and professional service of their highly trained staff. It is ideal for patients who seek the convenience of luxury shopping, café and restaurants before or after their medical treatments.
Join the thousands who have achieved beauty and confidence through safe and affordable treatments in Singapore!