Centro Medico el Vergel
El Vergel Medical Center – Top Cosmetic Surgery Clinic in Dominican Republic
Calle Vergel 57A, Vergel , Santo Domingo, DN Dominican Republic , Santo Domingo, Dominican Republic

Specialty:

Cosmetic/Plastic Surgery

Focus Area:

Centro Medico el Vergel | Dominican Republic | Plastic and Cosmetic Surgery | Anti Aging | Hair Lost Treatment | Weight Loss Surgery | After Weight Loss Surgery Reconstruction
Centro Medico el Vergel Profile Overview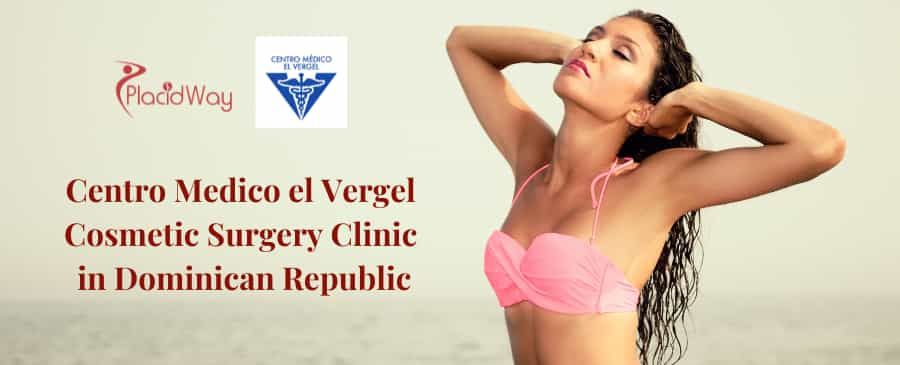 Introduction to Centro Medico el Vergel in Santo Domingo, Dominican Republic
Centro Medico el Vergel (El Vergel Medical Center) is a top-notch cosmetic surgery clinic located in the heart of Santo Domingo, Dominican Republic. With state-of-the-art facilities, cutting-edge technology, and a team of highly skilled surgeons, the clinic offers a wide range of cosmetic and reconstructive surgery procedures to patients from all over the world. Their main focus areas are plastic and cosmetic surgery, anti-aging treatments, hair loss treatment, weight loss surgery, and after weight loss surgery reconstruction.
Dominican Republic Excellence
Located in the beautiful Dominican Republic, El Vergel Medical Center is proud to offer excellence in cosmetic surgery. Our state-of-the-art facility is equipped with the latest technology and our expert team of surgeons are highly skilled and experienced in performing a variety of surgical procedures. We take great pride in providing our patients with personalized care, ensuring their comfort and satisfaction throughout their entire journey with us. Whether you're looking to enhance your natural beauty or restore your youthful appearance, we're here to help you achieve your goals.
State-of-the-Art Facility
Our state-of-the-art facility at El Vergel Medical Center in Santo Domingo is equipped with the latest technology and equipment to ensure the highest standard of care for our patients. Our surgical suites are designed to meet the highest safety standards and provide our surgeons with the necessary tools to perform complex procedures with precision and accuracy. We understand that the environment in which surgery is performed is just as important as the procedure itself, which is why we take great care in maintaining a clean, modern, and comfortable facility.
Average Cost of Cosmetic Surgery in Santo Domingo, Dominican Republic
Procedures
Price Range (USD)
Cosmetic Surgery
$1,500 - $15,000
Anti-Aging Treatments
$150 - $3,000
Hair Loss Treatment
$1,000 - $10,000
Weight Loss Surgery
$5,000 - $25,000
After Weight Loss Surgery Reconstruction
$5,000 - $30,000
Note: prices listed above are only estimates, and the actual cost of these procedures may vary based on the individual patient's needs and the specific details of the procedure. Click free quote button below to learn more:

Personalized Patient Care
We believe that personalized patient care is essential to achieving optimal outcomes. At El Vergel Medical Center, we take the time to understand each patient's individual needs, goals, and concerns, tailoring our approach to ensure a successful outcome. Our team of plastic surgeons and support staff are dedicated to providing compassionate care, ensuring our patients feel comfortable and supported throughout their entire journey with us.
Our Promise to You
At Centro Médico El Vergel, we are dedicated to delivering exceptional results that exceed your expectations. We promise to listen carefully to your concerns and goals, and to work closely with you to develop a personalized treatment plan. We will provide you with detailed information about your options, including the risks and benefits of each procedure, and we will support you throughout your recovery process.
Our customer representative at PlacidWay will help you connect with Centro Medico el Vergel in Dominican Republic. Click contact us button below to get started:

---
Centro Medico el Vergel, Santo Domingo, Dominican Republic Profile Details
Centro Médico El Vergel is a premier plastic surgery clinic located in Santo Domingo, Dominican Republic. We specialize in a wide range of cosmetic surgery procedures, including body contouring, breast augmentation, facial rejuvenation, and hair restoration. We also offer weight loss surgery and reconstructive procedures to help patients achieve their goals. We are committed to providing a safe, comfortable, and convenient experience for our patients, and we offer all-inclusive packages that include transportation, lodging, and other amenities.
At Centro Médico El Vergel, we pride ourselves on using the latest techniques and technologies in plastic surgery to deliver exceptional results. Our team of board-certified plastic surgeons has extensive experience and training in the field and is dedicated to ensuring that each patient receives personalized care and attention.
We understand that undergoing plastic surgery can be a big decision, and we strive to educate our patients about their options and help them make informed choices. We also offer comprehensive aftercare and support to ensure a smooth recovery process. At our clinic, your satisfaction and well-being are our top priorities.

---
Centro Medico el Vergel Treatments Offered
Plastic and Cosmetic Surgery
Anti Aging
Hair Lost Treatment
Weight Loss Surgery

---
Centro Medico el Vergel Certificates, Accreditations, Qualifications
At Centro Médico El Vergel, we pride ourselves on having a highly skilled and experienced team of medical professionals. Our lead plastic surgeon, Dra. Yvelise Bello, is a member of several prestigious organizations including SODOCIPRE, ISAPS, and ICOPLAST, which reflect her commitment to providing top-quality cosmetic surgery services. Our team also includes board-certified anesthesiologists, nurses, and support staff who work tirelessly to ensure that each patient receives personalized care and attention.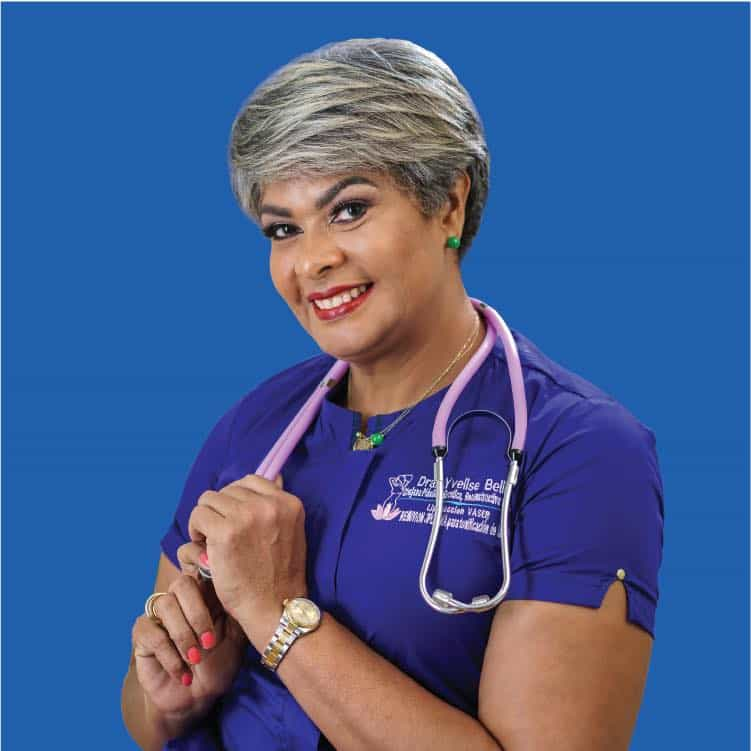 Dra. Yvelise Bello – Cosmetic Surgeon in Dominican Republic
Member of SODOCIPRE, ISAPS, and ICOPLAST

---
Centro Medico el Vergel Testimonials
Karen Epps-Ford
Dra. Yvelise Bello is truly a sweetheart! I love her! I had a few procedures done and so far, I love the way they've turned out. I was very happy about the sanitation in the clinic and that lost staff spoke English. The staff is extremely friendly and warm (for the most part), however they have a few kinks to work out as far as communication/response back. I would definitely trust a family member here (and have 2/3 family members considering Dra Bello) and I am considering coming back for one more procedure in a year or so. Wait times can vary drastically. First one in, first one out, so arrive early! Again, Dra Bello is a sweetheart that really cares. I'm so excited for the things she's told me are coming in the very near future!
Karen Mendez
I am 11 days post op and feeling great the doctor is very attentive way before i even had surgery she stayed in communication with me and constantly answering all my questions. The clinic is super clean and the nurses are very attentive and helpful at all times in both English and Spanish. I am rapidly healing and i can see the changes in my body already which have me super excited. The doctors hands are definitely God sent she did exactly what i desired and even more. I would recommend anyone to come here to make reality your body goal dreams.
Angel Bowers
The entire staff was wonderful to me and took really good care of me during the entire time of my care. Dra. Bello truly has a Dream Team that you will greatly appreciate!!! Dra Belllo is amazing and very realistic with what she can deliver. We all have that "Wish Pic of a Body" but we all don't have the body structure. Dra. Bello will deliver you the best and you will Love it! Trust her opinion and her process! Be sure to contact her office to get started.

---
Centro Medico el Vergel Awards & Recognitions
---
Santo Domingo, Dominican Republic Destination Overview
Santo Domingo, the capital city of the Dominican Republic, has become a popular destination for medical tourism. The country offers high-quality medical treatments at a fraction of the cost compared to other countries. From plastic surgery to dental procedures, patients can receive excellent medical care while enjoying a tropical vacation.
The city has a wide range of hospitals, clinics, and doctors that cater to international patients. The medical professionals are highly skilled and have trained in some of the best medical schools in the world.
To get to Santo Domingo, visitors can arrive at Las Americas International Airport, which is located just a few kilometers from the city center. The airport is well-connected with daily flights from major cities in the United States, Europe, and Latin America. Visitors can also arrive by bus from other parts of the country, but it can be a long and tiring journey. Once in the city, visitors can take taxis, buses, or rent cars to get around.
Aside from medical tourism, Santo Domingo is also a top tourist destination. The city has a rich history and culture that dates back to the 15th century. Visitors can explore the colonial zone, which is a UNESCO World Heritage Site, and marvel at the beautiful architecture of the buildings. The city also has stunning beaches, parks, and museums.
Some of the top tourist attractions include the Alcazar de Colón, the Cathedral of Santa Maria la Menor, and the National Palace. Visitors can also enjoy delicious local cuisine, go shopping, or dance to the lively music that fills the streets of Santo Domingo.

---
---