Global Medical Top Partners
Best Hospital for Pediatric, Neurology, Orthopedic and All Surgical Specialties in Thessaloniki, Greece
Panorama, GR 552 36, Thessaloniki, Thessaloniki 55236, Greece

Specialty:

Alternative Medicine, Cosmetic/Plastic Surgery, Dentistry, ENT, Gynecology Treatment, Neurology, Orthopedic/Knee Surgery, Pediatric Treatment, Radiology/CT Scans, Stem Cell Therapy, Urology

Focus Area:

St. Luke Hospital | Thessaloniki | Greece | Pediatric Treatment | Orthopedic | Neurology | Plastic Surgery | ENT | Gynecology
Global Medical Top Partners Profile Overview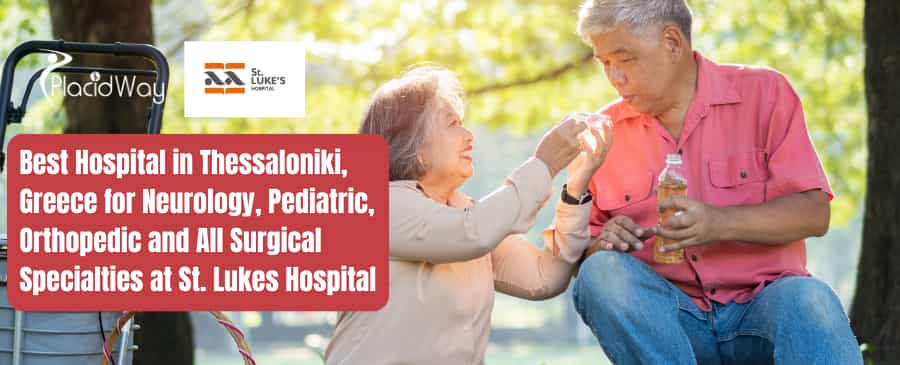 Table of Content
• Procedures • Advantages • Doctors • How to Book
Best Hospital in Thessaloniki, Greece for All Medical and All Surgical Specialties
St. Luke's Hospital in Thessaloniki, Greece is renowned as the best hospital offering comprehensive medical and surgical services across all specialties. With a dedicated team of skilled healthcare professionals and state-of-the-art facilities, St. Luke's Hospital ensures top-quality care for patients in need. Whether it's emergency care, inpatient or outpatient services, diagnostic imaging, laboratory tests, or specialized clinics, St. Luke's Hospital excels in providing exceptional healthcare. Patients can expect personalized attention, cutting-edge treatments, and a compassionate approach, making St. Luke's Hospital the preferred choice for all medical and surgical needs in Thessaloniki.
Nestled in the historic city of Thessalonica, Greece, St. Luke's Hospital stands as a 270-bed medical facility that provides vital healthcare services to the community. With a dedicated staff of 650, the hospital serves over 2,000 patients each month, primarily through physician referrals, highlighting the trust and confidence placed in its medical expertise. The hospital's commitment to excellence is evident in its impressive surgical capabilities, hosting nearly 80 procedures daily, including 80 to 100 heart surgeries monthly.
St. Luke's Hospital, located in the picturesque area of Panorama, Thessaloniki, has been guided by a powerful motto since its establishment in 1975. With a steadfast commitment to patient welfare, the hospital embraces the principles of the Hippocratic Oath, placing the benefit of patients at the forefront of its mission. Additionally, the hospital draws inspiration from Paul's teachings, recognizing that love is the greatest virtue in healthcare. With this dual focus on patient-centered care and humanitarian values, St. Luke's Hospital strives to create an environment where every individual feels valued, cared for, and supported throughout their medical journey.
Excellence Across a Wide Range of Medical and Surgical Specialties at St. Luke's Hospital
As a general hospital, St. Luke's Hospital is dedicated to providing comprehensive healthcare across nearly all medical and surgical specialties. Since its inception, the hospital has been privileged to attract some of the finest doctors from Thessaloniki and Northern Greece, ensuring that patients receive the highest quality of medical expertise. Whether it is internal medicine, neurology, pediatrics, orthopedic, cardiology, oncology, or any other discipline, the hospital's multidisciplinary team of skilled professionals delivers exceptional medical and nursing care. With a commitment to staying at the forefront of medical technology, St. Luke's Hospital continually invests in state-of-the-art equipment, enabling accurate diagnoses, advanced treatments, and improved patient outcomes.
FAQs (Frequently Asked Questions)
Q: What services does St. Luke's Hospital provide?
A: St. Luke's Hospital provides a wide range of medical services, including emergency care, inpatient and outpatient services, surgical procedures, diagnostic imaging, laboratory services, and specialized clinics in various medical fields.
Q: Are there specialized departments or units within St. Luke's Hospital?
A: Yes, St. Luke's Hospital has several specialized departments and units, such as the cardiology department, orthopedic department, neurology unit, maternity ward, intensive care unit (ICU), and the oncology center, to name a few.
Q: Does St. Luke's Hospital accept health insurance?
A: Yes, St. Luke's Hospital accepts various health insurance plans. It is recommended to check with your insurance provider and the hospital's billing department for specific coverage details and any pre-authorization requirements.
Q: Does St. Luke's Hospital have multilingual staff to assist international patients?
A: Yes, St. Luke's Hospital has a team of multilingual staff who can assist international patients. They can provide support in English, Greek, and other languages to ensure effective communication and the best possible care for patients from different countries.
A: To make an appointment at St. Luke's Hospital, you can contact our customer representative at PlacidWay Medical Tourism. Click contact us button below to get started:

---
Global Medical Top Partners, Thessaloniki, Greece Profile Details
International Accreditation and Recognition for Excellence at St. Luke's Clinic
St. Luke's Clinic in Thessaloniki, Greece is internationally recognized for its commitment to excellence in healthcare. We have earned prestigious accreditations that validate our dedication to upholding the highest standards of patient care and safety. Our clinic has received recognition for its exceptional services in various medical specialties, including cardiology, orthopedics, neurology, and more. These accolades highlight our unwavering commitment to delivering top-quality medical services to both local and international patients. When you choose St. Luke's Clinic, you can be confident that you are receiving care from a trusted institution with a reputation for excellence.
Cutting-Edge Technology and Advanced Medical Care at St. Luke's Clinic
As leading clinic for pediatric, neurology, orthopedic and all medical specialties in Thessaloniki, Greece, we prioritize staying at the forefront of medical advancements. Our commitment to utilizing cutting-edge technology allows us to provide patients with the highest quality care. From state-of-the-art diagnostic equipment to advanced surgical techniques, our medical professionals have access to the latest tools and resources. This enables accurate diagnoses, precise treatments, and improved patient outcomes. We continuously invest in research and innovation to ensure that our patients receive the most advanced medical care available.
Patient-Centered Approach and Exceptional Care at St. Luke's Clinic
At our renowned Clinic, we believe in putting patients at the center of everything we do. Our dedicated team of healthcare professionals is committed to providing exceptional care and ensuring a positive patient experience. We strive to create a supportive and compassionate environment where patients feel valued, respected, and heard. Whether it's through personalized treatment plans, clear communication, or prompt attention to patient needs, we go above and beyond to deliver the highest standard of care to each individual we serve.

---
Global Medical Top Partners Treatments Offered
At St. Luke's Hospital in Thessaloniki, Greece, we are delighted to welcome you to our state-of-the-art facility dedicated to providing exceptional medical treatments. Our team of highly skilled professionals is committed to delivering comprehensive care and innovative therapies to meet your unique healthcare needs. With cutting-edge technology and a patient-centered approach, we aim to ensure your comfort and well-being throughout your treatment journey.
Medical Departments
Internal Medicine

Haematology

Gastroenterology

Diabetology

Cardiology

Neurology

Nephrology

Oncology

Paediatrics

Respiratory Medicine

Surgical Departments

General Surgery

Vascular Surgery

Anaesthesiology

Gynaecology

Obstetrics

Endoscopic & Laparoscopic Surgery

Thoracic Surgery

Cardiac Surgery Department

Extracorporeal Lithotripsy

Neurosurgery

Orthopaedics

Urology

Ophthalmology

Paediatric Surgery

Plastic & Reconstructive Surgery

Oral & Maxillofacial Surgery

Traumatology

Endocrine Gland Surgery

Day Surgery

ENT

Intensive Care Unit

Cardiac Surgery Department

Bariatric Surgery Department

Department of Special Educational Needs

Laboratories

Haemodynamics Laboratory

Radiology Laboratory

Axial CT scanner

Transcranial ultrasound

TILT TEST

Endocrinology Laboratory

Endoscopy

EEG

Electromyography

Sleep study

Heart examinations

MRI

Microbiology – Haematology Laboratory

Pathology – Cytology Laboratory

Digital Mammography

Video – EEG

Allergy Clinic

Clinic Treatment of spasticity

Department of Epilepsy

Sleep Apnoea Syndrome (SAS)

Videourodynamic Study Unit

Bunion (hallux valgus)

Department of Special Educational Needs
Daily Outpatient Clinics throughout the Day
Internal Medicine

Cardiology

Paediatrics

General Surgery

Obstetrics – Gynaecology

Orthopaedics

Urology

Paediatric Surgery

Gastroenterology

Nephrology
Daily, only morning hours and by appointment
ENT

Ophthalmology

Oral & Maxillofacial Surgery

Thoracic Surgery

Vascular Surgery

Neurology

Respiratory Medicine

Oncology

---
Global Medical Top Partners Certificates, Accreditations, Qualifications
St. Luke's Hospital is home to an exceptional team of highly skilled doctors who are dedicated to providing the best possible care to their patients. With expertise spanning various specialties, these doctors combine their extensive knowledge, experience, and compassionate approach to deliver outstanding medical services. Whether it's pediatric treatment, radiology, cardiology, internal medicine, or other specialized fields, the best doctors at St. Luke's Hospital are committed to achieving optimal health outcomes and ensuring the well-being of every patient they serve.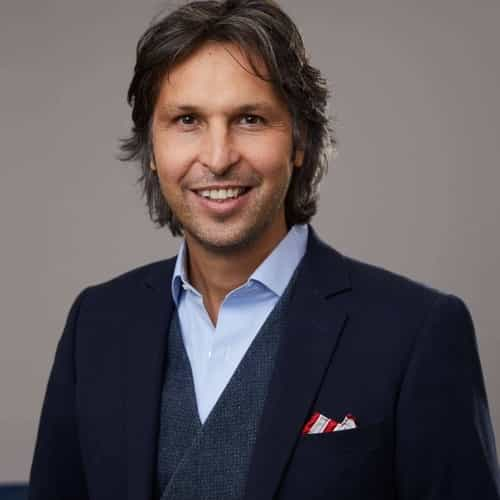 Dr. Kallifatidis
Dr. Kallifatidis, a skilled radiologist, brings a wealth of knowledge and expertise to the field of diagnostic imaging. With a meticulous attention to detail, he performs thorough examinations and interprets medical images with precision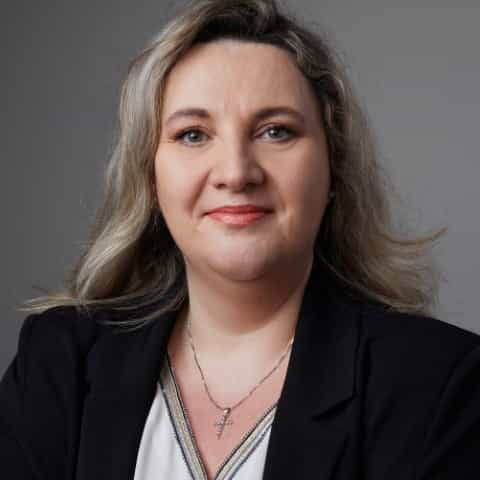 Dr. Kokkinomagoulou
Dr. Kokkinomagoulou is a dedicated cardiologist known for her exceptional skills and deep understanding of cardiovascular health. With a passion for helping patients, she employs a comprehensive approach to diagnose, treat, and manage various heart conditions.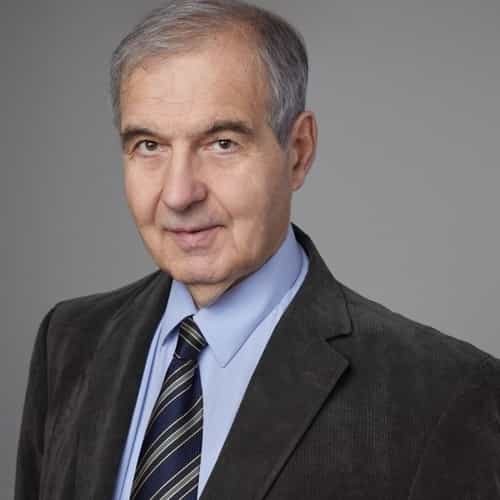 Dr. Kourtoglou
As an internal medicine doctor, Dr. Kourtoglou possesses a broad knowledge base and expertise in diagnosing and managing a wide range of medical conditions. With a holistic approach, he focuses on understanding the underlying causes of diseases and developing tailored treatment plans for each patient.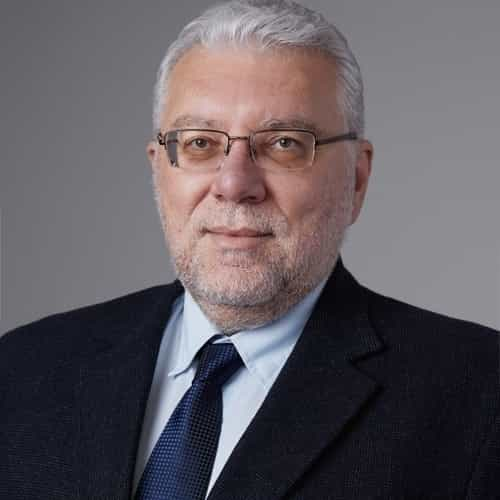 Dr. Abu Kandas
Dr. Abu Kandas is a highly skilled and compassionate cardiologist who specializes in the diagnosis and treatment of cardiovascular diseases. With a wealth of experience, he employs a patient-centered approach to deliver comprehensive cardiac care.

---
Global Medical Top Partners Testimonials
Eleni Angeloudi – Testimonial from Real Patient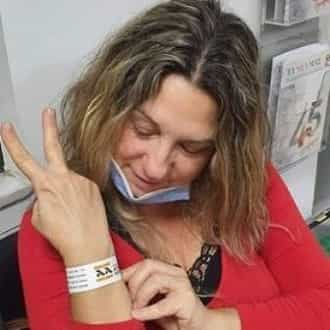 5 star SERVICE, 5 star service facilities, 5 star NURSERY and Administrative staff and 5 stars to my doctor Mr. Aaron Venousiou and to my sweet anesthesiologist...having surgery in the orthopedic clinic...people, kind people, who treat you with respect and compassion... At least I've experienced this...
Alekos Vogiatzis – Testimonial from Real Patient
I would like to thank one by one... my surgeon Kotidis Efstathios and my anesthesiologist Oloktsidou Irene for their impeccable behavior and the impeccable result we had. My turn to thank the nursing staff on the fourth floor for everything. Thank you very much.

---
Global Medical Top Partners Awards & Recognitions
---
Thessaloniki, Greece Destination Overview
Thessaloniki: Your Gateway to Medical Tourism and Enchanting Getaways
Thessaloniki, Greece, is a premier destination for medical tourism, offering world-class healthcare facilities and a wealth of tourist attractions. Whether you're seeking specialized treatments or rejuvenation, Thessaloniki provides a seamless experience. Let's explore the various transportation options to reach the city and delve into the top tourist vacations it has to offer.
By Plane
Thessaloniki International Airport "Makedonia" serves as the main gateway to the city. It offers direct flights from major international destinations, making it convenient for medical tourists. From the airport, you can easily reach your medical facility or accommodation via taxis, private transfers, or public transportation.
By Bus
Thessaloniki has an extensive bus network, connecting it to various cities in Greece and neighboring countries. KTEL, the national bus operator, provides regular services from Athens, Sofia, Skopje, and other major cities. The central bus station in Thessaloniki is easily accessible, allowing smooth transfers to your medical appointments or preferred tourist destinations.
By Car
Thessaloniki is well-connected by roads, making it accessible for those traveling by car. Greece's highway system links Thessaloniki to Athens, other major cities, and international borders. Renting a car allows you the flexibility to explore the city and nearby attractions at your own pace.
By Ship
Thessaloniki's port serves as a gateway to Greek islands and a stopover for Mediterranean cruises. Arriving by ship or ferry not only provides a unique travel experience but also offers convenient access to St. Luke's Hospital or other medical facilities. Taxis and public transportation are readily available at the port to transport you to your desired destinations.
Top Tourist Vacations in Thessaloniki
Thessaloniki captivates visitors with its rich history, vibrant culture, and stunning attractions. Explore the UNESCO World Heritage-listed White Tower, a symbol of the city, and enjoy panoramic views of the Thermaic Gulf. Delve into ancient artifacts at the Archaeological Museum of Thessaloniki, or wander through the picturesque Ano Poli (Upper Town) to immerse yourself in its charming ambiance and breathtaking vistas.
Lose yourself in the vibrant Ladadika neighborhood, known for its bustling nightlife, trendy restaurants, and live music venues. Discover the Rotunda, an impressive ancient building with a fascinating history, and stroll along the ancient Byzantine Walls to witness remnants of the city's past.
Thessaloniki also offers delightful culinary experiences, showcasing its diverse gastronomy and vibrant food markets. From traditional Greek tavernas to modern fusion cuisine, the city's dining scene is sure to satisfy every palate.
For nature enthusiasts, a visit to the beautiful nearby beaches of Halkidiki or a trip to Mount Olympus, the legendary home of the Greek gods, can be an enchanting addition to your Thessaloniki experience.
Thessaloniki's blend of medical excellence and captivating tourist attractions makes it a remarkable destination for medical tourism, offering a unique opportunity to receive top-notch healthcare while immersing yourself in the city's rich heritage and unforgettable experiences.
Start your medical tourism journey now and discover the perfect blend of exceptional healthcare and unforgettable experiences in Thessaloniki, Greece at St. Luke's Hospital. Click contact us button below to get started!

---
---