Best Dentists in Cancun Mexico | Ocean Dental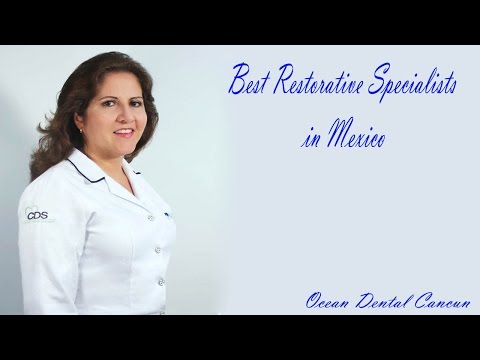 Best Dentists In Cancun Mexico, Dr. Irma Gavaldon, Best Restorative Specialists In Mexico, Restorative Specialists In Mexico, Restorative Specialists, Ocean Dental Cancun, Dentistry, Dental Clinic In Mexico, Dental Tourism, Dental, U.S. Board Certified Dentist, Usa Quality Dentistry
Category:
Dental Tourism Abroad
Source: Youtube
Dr. Irma Gavaldon, head of Ocean Dental, is a U.S Board Certified Dentist and active member of the ADA. She continued her education in the U.S, where she obtained her Masters Degree in Restorative Dentistry from the University of Michigan. Which is ranked amongst the top 3 dental schools in the U.S. She is a graduate of Universidad Autonoma de Mexico, one of the best in the country, and also the University of Michigan Advanced Education in General Dentistry program. Dr. Gavaldron has a masters degree in Restorative Dentistry at the University of Michigan.
For more information about Ocean Dental Cancun and Dr. Irma Gavaldon, contact us by simple clicking the button below!

Best Dentists in Cancun Mexico
Keywords: Best Dentists In Cancun Mexico, Dr. Irma Gavaldon, Best Restorative Specialists In Mexico, Restorative Specialists In Mexico, Restorative Specialists, Ocean Dental Cancun, Dentistry, Dental Clinic In Mexico, Dental Tourism, Dental, U.S. Board Certified Dentist, Usa Quality Dentistry