Parkinson?s Stem Cell Treatment in Kiev Ukraine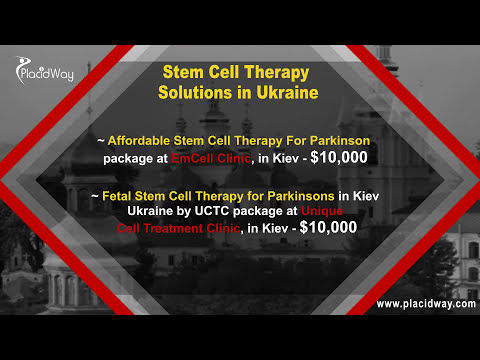 Stem Cell Clinics For Parkinson's Disease In Ukraine, Stem Cell Clinics For Parkinson's Disease, Stem Cell Treatment, Stem Cell Therapy, Parkinson's Disease, Stem Cell Clinic, Stem Cell, Cell Therapy, Ukraine, Stem Cell Therapy Centers Ukraine
Category:
Stem Cell Therapy
Procedure:
Stem Cell Therapy
Source: Youtube
Parkinson's disease, also known as PD, is a degenerative disorder of the nervous system that millions of people around the world have to live with. Motor functions are affected in the individual suffering from Parkinson's making visible certain peculiarities such as: uncontrollable shaking or trembling of an extremity, muscle rigidity or a slow physical movement. Patient's life increasingly changes with the time, and symptoms such as uncoordinated movements, shaking and abnormal mobility will worsen with time unless Parkinson's is treated.
Parkinson's Disease progresses with time, currently there are no cure for it, but medications relief and slow the advance of symptoms. However, there is a revolutionary treatment that offers another solution: Stem Cell Treatment for Parkinson's patients. Stem Cells are a renewable source of tissue that provides an improvement in the patient's motor skills. Once transplanted, Stem Cells regenerate cells and specific organs, as they possess the ability to differentiate into other types of cells within the human body. The stem cell helps improving the tissue's functionality, resulting in a considerable progress of a patient's medical condition.
Or simply click the button below!

Parkinson?s Stem Cell Treatment in Kiev Ukraine
Keywords: Stem Cell Clinics for Parkinson