Package Details

Stem Cell Therapy for Parkinson's Disease Package in Ukraine
Parkinson's disease (PD) is a neurodegenerative issue that influences predominately dopamine-creating ("dopaminergic") neurons in a particular space of the cerebrum called substantia nigra.
Manifestations for the most part foster gradually over years. The movement of manifestations is regularly a bit not quite the same from one individual to another because of the variety of the infection. Individuals with PD might insight: 
The quake, predominantly very still and portrayed as pill moving quake in hands. Different types of quakes are conceivable 
Bradykinesia 

Appendage inflexibility 

Step and equilibrium issues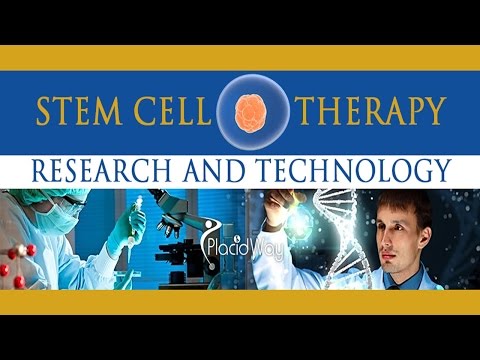 Stem Cells Consist of two types
Hematopoietic - responsible for the formation of blood cells: white blood cells, red blood cells, and platelets.
Mesenchymal - they give birth to other types of cells: cartilage cells, bone cells, muscle cells, interstitial cells, Grasse cells, skin cells, nerve cells, etc.
The fact that they differentiate into cells of various kinds, makes the diseases they treat split into two different types, as it follows:
Hematopoietic stem cell treatment is essential in a wide range of about 80 hematological (blood) and hereditary cancers.

Mesenchymal stem cells can treat diseases such as cirrhosis, type 1 diabetes, bone fractures, multiple sclerosis, strokes, severe burns, etc.
Globally, Parkinson's disease strikes about 5 million people of all races and occupations making it one of the most common neurodegenerative diseases, second only to Alzheimer's. Although the symptoms can be treated, there is no known cure. Scientists are still investigating how regenerative medicine and stem cell science could be used to treat or prevent the disease.
Is there any Alternatives For Parkinson's Patient
Yes, stem cells could offer an alternative source of new cells for Parkinson's patients:
Embryonic Stem Cell Therapy
Adult Stem Cell Therapy
Cord Blood Stem Cell
Placenta Cell Therapy
Why Choose Ukraine For Stem cell Therapy
Ukraine has become a popular choice for international patients who are looking for stem cell therapy for Parkinson's. There are several renowned stem cell clinics that offer flawless medical services, advanced treatments, and plenty of customizable options.
Complexity Level: High
Stem Cell Therapy for Parkinson's Disease Cost in Ukraine?
The estimated cost of Parkinson Stem Cell treatment in Ukraine starts from $10,000 onwards. Final prices are determined after physical evaluation and laboratory reports analysis.

Cost of Stem Cell Therapy For Parkinson in Ukraine vs. Other Countries
| | | |
| --- | --- | --- |
| Country | Procedure | Average Cost |
| Ukraine | Stem Cell Therapy for Parkinson | $10,000 |
| America | Stem Cell Therapy for Parkinson | $45,000 |
| United Kingdom | Stem Cell Therapy for Parkinson | $62,000 |
| Canada | Stem Cell Therapy for Parkinson | $48,000 |
How Much You Can Save By Receiving the Treatment in Ukraine?
If you take a look around the expenses of treatment, you will find that the cost of stem cell treatment for Parkinson's costs higher than $50,000 in the developed countries whereas you can get the same treatment within $10,0o0 in Ukraine.
Top 4 Clinics for Parkinson's Disease in Ukraine
1. Unique Cell Treatment Clinic Ukraine - Parkinson's Treatment Cost $10,000
Unique Cell Treatment Clinic is located in the beautiful Kiev, Ukraine. The Unique Cell Treatment Clinic specializes in Neurology, Chronic Diseases, Cancer Treatment, Heart Care/Surgery. Unique Cell Treatment Clinic is dedicated to the constant pursuit of excellence, committed to high quality medical care, featuring experienced and trained professionals and using the latest technology.
2. Institute of Cell Therapy Ukraine
Institute of Cell Therapy in Kiev, Ukraine, develops and implements the newest scientific achievements in the area of stem cells therapy to medical practice, uniting classic methods of treatment and modern science-intensive biomedical technologies.
3. Infinity Clinic Ukraine
Infinity Clinic is located in beautiful Kiev, Ukraine. Infinity Clinic is dedicated to the constant pursuit of excellence, committed to high-quality medical care, featuring experienced and trained professionals and using the latest technology.
4. Good Cells Ukraine - Parkinson's Treatment Cost $5,000
Factors That Affect the Price of Stem Cell Therapy for Parkinson in Ukraine
Ukraine can be an ideal place to receive stem cell therapy for Parkinson's disease. However, you have to take a look at the associated factors as they can affect the cost of your treatment. Associated factors include;
Age

Physical condition

Mental condition

Infection (if any)

Quality of materials used in the process

Experience of the therapists
Stem Cell Parkinson Treatment Package Includes:
All hospital fees with night stay

Pre and post-operative consultations

All medical fees (doctor fees, anesthesiologist, and nursing staff)
Stem Cell Parkinson Treatment Package Excludes:
Hotel or recovery house

Preoperative lab work

Airfare
List of required pre-op tests:
MRI

CT Scan

Ultrasound of the brain

PET scans
Note:
The laboratory tests are done at least 7-10 days prior to the procedure. The particular tests are prescribed after a complete physical evaluation of the patient.
Payment Options: Cash, credit card, wire transfer
Note:
The center may require a money deposit once a patient decides to book the surgery.
Benefits of Parkinson Stem Cell treatment in Ukraine
Repairing the Brain

Improving the nervous system disorders

Improved brain cell connections

Improved health in general

Better quality of life

Enjoy the Ukrainian hospitality
Stem Cell Therapy for Parkinson's Disease Frequently Asked Questions
What is Parkinson's Disease (PD)?
Parkinson's Disease is a degenerative sensory system condition that influences one's development. Indications frequently start step by step, with minor issues like little quakes inside the limits (hands). As of now, there is no remedy for Parkinson's Disease (PD) however certain prescriptions do have the ability to assist with overseeing side effects. A few specialists may likewise prescribe a medical procedure to address specific manifestations, which includes managing specific spaces of the mind. 
What are the indications of Parkinson's Disease (PD)?
Parkinson's DIsease (PD) can incorporate an assortment of indications that change in seriousness and type among the influenced populace. Early indications of the condition can at times go unrecognized yet as the illness advances one can anticipate these manifestations: 
Trouble talking 

Trouble composing 

Loss of programmed developments (Characterized by the failure to flicker, grin or perform normal non-verbal communication rehearses) 

Eased back generally development (making ordinary assignments additional tedious) 

Muscle firmness 

Quakes or shaking 
What causes Parkinson's Disease?
Parkinson's Disease is brought about by a misfortune (or weakening) of nerve cells in the cerebrum. This deficiency of nerve cells inside the cerebrum brings about a decreased measure of dopamine being made which goes about as a courier between the pieces of your mind that control intentional and compulsory development. Thusly without that fundamental association, your mind begins losing the capacity to successfully control development. At present, it is obscure what causes the weakening of nerve cells related with Parkinson's Disease (PD). As of now, it is accepted that both ecological elements, just as hereditary variables, may assume a part in the deficiency of nerve cells. 
Parkinson's Disease is a deep rooted condition that can extraordinarily weaken the capacity of one's day by day works. Customary medicines just location the indications of the condition, however scientists are amped up for the conceivable outcomes of specific quality treatments and immature microorganism treatment, which might can invert harm and end the movement of the infection. 
So what are Stem Cells?
Stem Cells are cells that have not yet well versed in the body, which means they have not developed to a specific kind of cell with a particular capacity (for example muscle cell, skin cell, and so on) An undifferentiated organism can become a wide range of cell types in the human body. The course of undifferentiated organisms become new sorts of cells is called separation. This cycle is the main part of foundational microorganism treatments, as the cells become the kind of cells needed for your body to recuperate. Foundational microorganisms are additionally self-recreating. This permits them to duplicate into indistinguishable duplicates of the undifferentiated organisms that have as of now gone through separation in the body. For instance, if foundational microorganisms were utilized to treat a neurological physical issue, cells directed during treatment could become nerve cells, and afterward recreate to make dramatically more nerve cells all alone. This definitely expands the adequacy of undifferentiated organism medicines over the long haul.
What Should Be Expected From the Stem Cell Therapy for Parkinson in Ukraine
Ukraine has emerged as a hub of medical tourism in recent years and you can find hundreds of world-class clinics offering different treatments to patients. If you are looking for a reliable destination to get world-class Stem Cell Treatment from renowned doctors and medical staff, this can be the best place for you. In addition, you can also save your money as the cost of treatment is cheaper in Ukraine.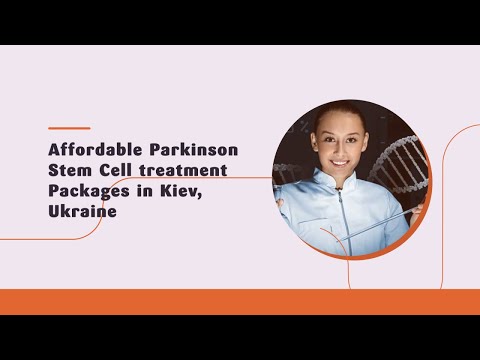 Find out everything about the best Stem Cell Clinics for Parkinson's in Ukraine! Hit the contact button below!
Disclaimer
Stem Cell Therapy is still an experimental treatment. Any information related to stem cell therapy provided on this website is for educational purposes only. It is not intended to replace a consultation with a licensed physician nor be construed as medical advice or any emergency health need you may be expecting.