PlacidWay medical tourism company and ReLife International Medical Center, located in Beijing, China, recently made a strategic alliance for patients worldwide to be able to access revolutionary gene therapy for chronic diseases.
Denver, CO, USA 1/24/2014: PlacidWay, a US-based global medical tourism company and ReLife International Medical Center, located in Beijing, China, recently made a strategic alliance that will help patients worldwide access revolutionary treatment for chronic diseases.
By combining  Stem Cell therapy, Gene therapy and traditional Chinese treatments, ReLife has managed to create the most effective treatment for complex and rare disorders such as Alzheimer's, Diabetes, Parkinson's, Premature Ovarian Failure, Perimenopause, Infertility and Cancer.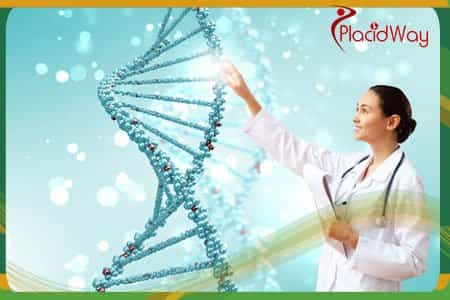 Treatment and Procedure of Genetic Therapy
ReLife International Medical Center offers revolutionary Gene Therapy and Stem Cell Therapy as solutions to treat life-threatening diseases, giving a new chance to patients that have tried all the traditional treatments with no success. The clinic's aim is to use elements from the patient's body, combining stem cells and genetics with leading edge technology for an effective and safe treatment. Hundreds of patients accessing medical tourism from the Middle East, Europe and Asia have been already choosing ReLife's Stem Cell therapy and Gene therapy  to treat their chronic diseases.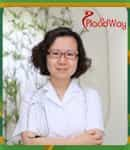 "ReLife International Medical Center is an international standard medical facility. We are dedicated to providing advanced, professional, safe and effective treatment for domestic and overseas patients," says Professor Zhang, the famed and respected physician who founded the clinic and is now entering the medical tourism industry.
China is known as the leader in Stem Cell Therapy and its achievements in this field are appreciated and acclaimed by specialists all over the world. ReLife is one of China's stem cell therapy pioneers, using adipose-derived stem cells and allogeneic mesenchymal stem cells that have the purpose of locating the damaged tissue and repairing it.
Methods use for DNA therapy
"As the name states, gene therapy uses the DNA as an agent to treat the disease. The method uses autologous cells to carry the targeted gene to the affected tissue and begin the repair process. This therapy not only repairs the damaged tissue, but also eliminates the internal factors which led to the diseases, in the end, curing it completely", explains Professor Zhang.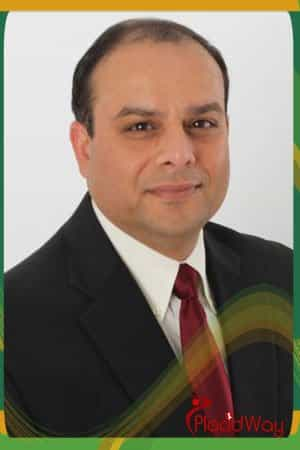 2000 years old traditional Chinese medicine has been adopted by many other countries thanks to its amazing results. ReLife combines the traditional Chinese medicine methods, such as massage, acupuncture, cupping, , exercise, herbal medicine and dietary therapy, with modern medical techniques for effective, eco-friendly and safe treatments for rare diseases.
"The results from applying this revolutionary method have already brought international recognition to ReLife founder, Dr. Zhang, and two awards for her excellent work. We are proud to have ReLife as our partner in helping global patients have a better life," states Pramod Goel, CEO of PlacidWay.  

 About PlacidWay Medical Tourism:
PlacidWay is a leader in the global medical tourism industry, dedicated to offering up to date information and resources regarding medical travel, international providers, treatments, procedures and destinations for international travelers.

For more information about PlacidWay or ReLife International Medical Center click the button below.


by Pramod Goel