Top Cosmetic Surgeon in India

Going for cosmetic surgery in India is never an easy decision to make. For that matter, choosing to go anywhere for plastic surgery is quite hard. But when you got tired of an old scar that is constantly showing, or a crooked nose or… droopy breasts and you decided you are going, the next step is to find the cosmetic surgeon you trust and who will help you look ravishing again.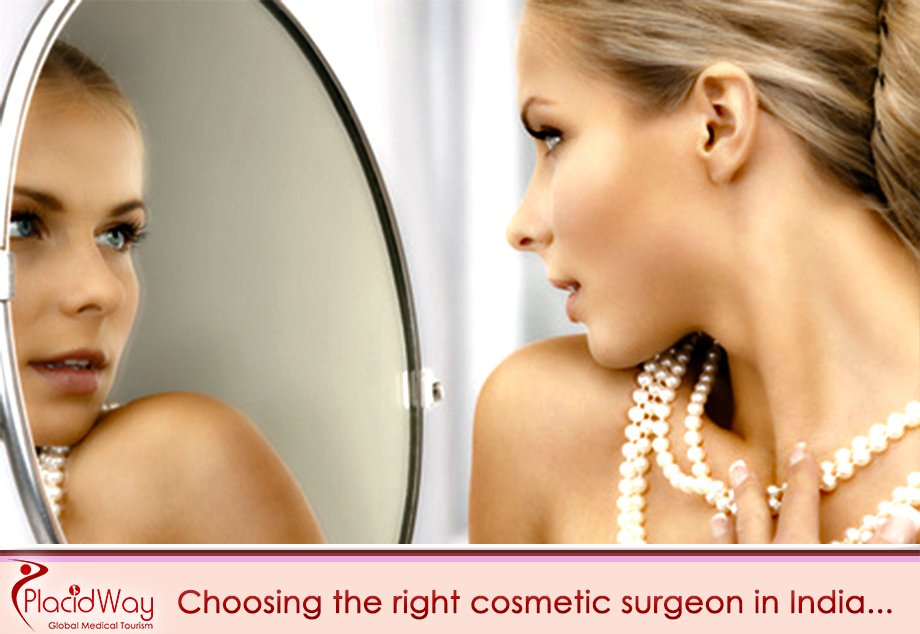 When choosing India for cosmetic surgery, one is usually looking to save some money and get quality work too. However corky this might sound – it is actually possible, and it is for this reason that India has become the favorite cosmetic tourism destination globally, competing with Mexico and Thailand.
So how do you choose the right cosmetic surgeon in India for your plastic surgery? Here are a few pointers that can help you.
1. Shortlist
Shortlisting cosmetic surgeons in India can be hard.. Because many, many plastic surgeons are trying to attract international patients. Shortlisting a cosmetic surgeon should include a systematic process to avoid potential problems in the future. You must assess their reputation, transparency, and qualifications among other criteria.

2. Credentials
After you gathered your name list, you will be able to shortlist your cosmetic surgeons in India by credentials and training. Usually, as with any selection, the highest trained and schooled doctor would win, but in this case, a residency specifically in plastic surgery would have to be taken into consideration.

3. Board Certification
In India, the Board Certification is given by the Indian National Board of Examinations. This requires graduation from an accredited medical school and completion of 5 years of additional residency, as well as 2 years of professional surgery experience and passing of comprehensive written and oral exams.
For the Plastic Surgery Specialty, the NBE (National Board of Examination) has super-specialty examinations for Plastic Surgeons who complete their 3 years of specialty training and exams.

4. Do not get lost in titles
The MBBS (Bachelor of Medicine/Bachelor of Surgery) degree represents the first (graduation) level of training required to be licensed as a physicians, and the MS (Master of Surgery) or MD (a research degree which is equivalent to a Ph.D. degree).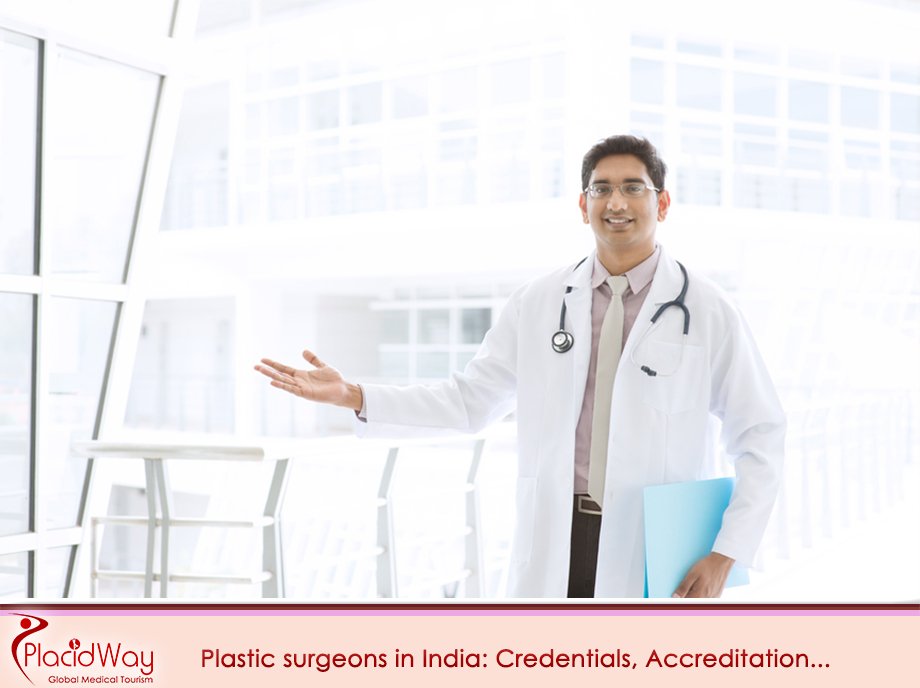 A second alternate qualification, termed DNB [Diplomat of National Board], is considered equivalent to the MD and MS degrees (after 3 years of post-MBBS residency training in teaching hospitals recognized by the board).
The College of Physicians & Surgeons of Bombay, India (Established 1912) also awards higher postgraduate degrees in clinical and pre-clinical specialties, called FCPS (3 years of study & exam), an equivalent to MD/MS/DNB in India, or PhD or Professional Doctorates in other parts of the world.
For surgical super-specialty the degree awarded is MCh (Magister Chirurgiae), like MCh in Plastic Surgery. DM and Mch are Doctorate degrees. A third alternate qualification is DNB (super-specialties), offered by National Board of Examinations. The DM and MCh degrees are super-specialties and are very high ranked/prestigious.

5. Memberships:
Membership in Professional Societies is a great addition to a resume for any Indian cosmetic/plastic surgeon. Be advised though, some are more meaningful than others. Inquire about the exact name of the society. You can also call the society to find out what the requirements are for membership.
The professional societies are mostly focused on continuous training, thus giving access to its members to the most recent developments in cosmetic surgery advanced technology and new techniques of surgery developed, while also having events that focus on the best practices in the field of plastic surgery.

6. Hospital Privileges
If the surgeon/s have privileges to perform your specific procedure at an accredited hospital. You should double check, as this information is important and mandatory to be provided just in case of any emergencies.

7.  Your Top 3 Plastic Surgeons in India
After carefully going through the list and eliminating the cosmetic surgeons you found less likely to perform your procedure in India, the next step is to schedule a meeting with the short-listed doctors.
You should have by now at least 3 potential contenders, so contacting them to learn more about the procedure you want and how they perform it is key.

8. What to ask your cosmetic surgeon in India?
Usually, all questions you want to ask are logical concerns any patient would have, especially since he/she would be undergoing cosmetic surgery. Here are a few questions that can help you in your first discussion with your plastic surgeon in India: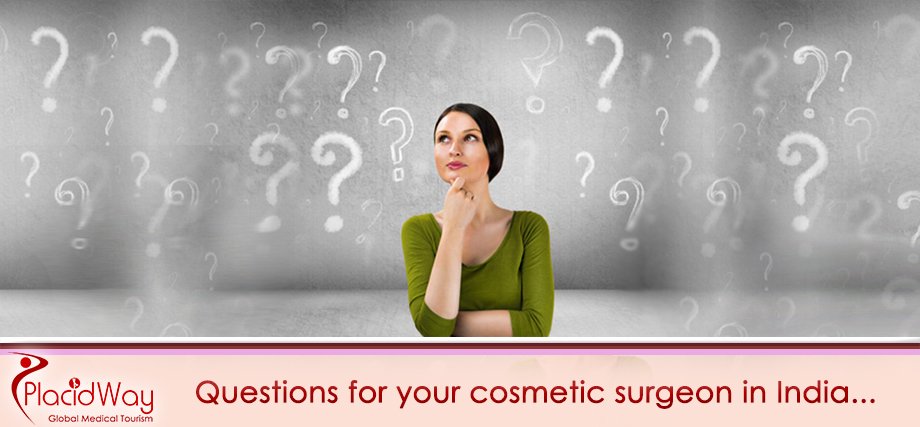 What should I expect from the surgery?

What should I do before/after the surgery?

How long should I be staying in India?

Are there alternatives?

What are the complete costs?

What are the risks of the surgery?

To get more information about the cosmetic surgeons in India feel free to reach PlacidWay and get a free quote from all hand-picked plastic surgery experts.