Top 10 reasons why Medical Tourism is growing in Costa Rica
Medical Tourism in Costa Rica | Cosmetic Dentistry | Cosmetic/Plastic Surgery | Cosmetic Dentistry Cost | Affordable Cosmetic Procedure | Dentistry Procedures | Cosmetic Surgery Procedure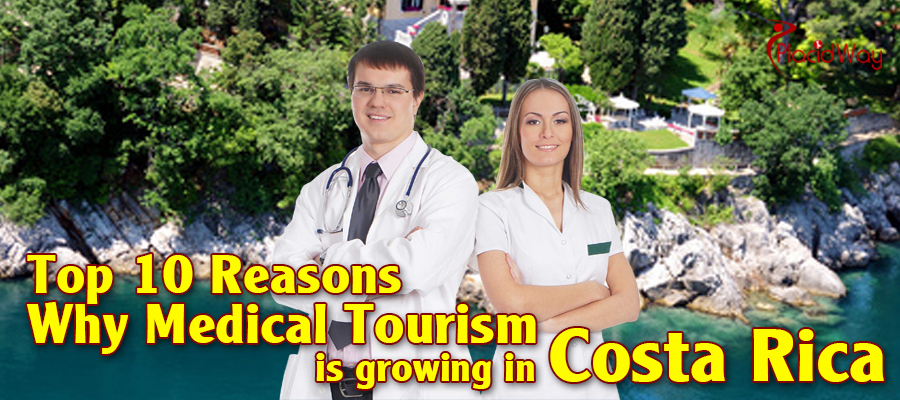 Top 10 reasons why Medical Tourism is growing in Costa Rica

he moment you hear the name Costa Rica, the first thought that erupts in the mind is that of a tropical paradise that is probably the most ideal place for a long and exciting vacation. It is a place where nature shows off its brilliant colors through a variety of tropical plants and exotic wildlife. It is home to rainforest, mountains, volcano and hot springs, beaches, and waterfalls. It is one of the favorite destinations for eco tourists from across the world and today, this small country situated in Central America is witnessing another type of tourists! - The medical traveler!
Yes, off late, Costa Rica is being regarded as the "numero uno" place to be if you require low cost and high quality dental implants. Medical tourism or health tourism as it is known, has found a new footing in the deeply rejuvenating tropical environment of Costa Rica. Of course, there is always that prodding question regarding the legitimacy of hospitals and doctors performing procedures and treatment but the good news are that this small country boasts of some of the highly qualified medical professionals and a sound infrastructure. No wonder, medical travelers from the USA and Canada are calling this their second home!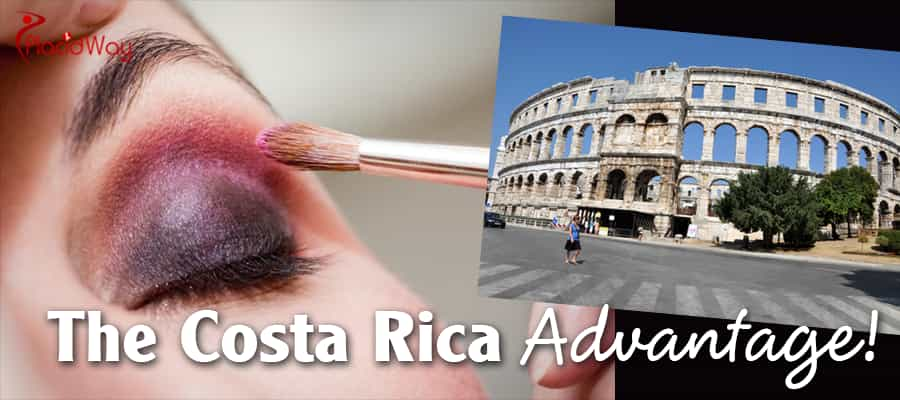 The Costa Rica Advantage!
Cost Rica is not just the enchanting land for the eco traveler but also is becoming the hotspot for cosmetic and dentistry procedures as well. Patients from across the US and Canada are traveling to this tropical paradise but the real question is – should you join the bandwagon? Here are the top 10 reasons why Medical Tourism is growing in Costa Rica.
1. Cost Comparison
The rising costs across the world along with increase in inflation simply mean that medical treatment costs is nothing less than a nightmare. It really pinches the pocket and if you think of opting for cosmetic surgery or dental implants then the expenses can drill a deep hole in your hard-earned savings! According to Pramod Goel, CEO PlacidWay, "Rising expenses is one of the main reasons why Americans and Canadians are traveling to Costa Rica for dental and cosmetic procedure." Let's check out the cost comparison in Costa Rica and USA.
| | | |
| --- | --- | --- |
| Procedure | Costa Rica (Average Cost) | USA (Average Cost) |
| Breast Augmentation | $3,000-$4,600 | $7,500-$10,000 |
| Facial Implant | $1,800 | $6,000-$7,500 |
| Chin Surgery | $1,700 | $3,000 |
| Rhinoplasty | $3,000 | $5,500 |
| Liposculpture | $3,000 | $9,200 |
| Abdominoplasty/Tummy tuck | $1,800 | $5,500 |
| Dental Implants | $750-$800 | $2,000 - $3,000 |
As you can see in the above table, getting any type of cosmetic or dental procedure in Costa Rica can help you save enough and who doesn't want to save money?
2. Hidden Costs
Let's get real - hidden costs exist in every procedure and in every country. It's like getting a rude awakening once the surgical procedure is complete and the good news is that you can protect your savings from the hidden costs by choosing a reliable medical tourism agency like PlacidWay. When you choose a reliable medical tourism provider, you not only get the right price for a specific procedure but you will never be charged even a penny more than what is applicable. Transparency is what you will get!
3. Different types of Cosmetic Surgery Procedures in Costa Rica
If you thought that Costa Rica is a small country that probably offers only popular procedures like breast augmentation and tummy tuck then shun that thought! They have come a long way in cosmetic surgery and offer almost every single procedure that you can think of. Some of the top clinics in the country offer procedures like breast lift or Mastopexy, breast implants and reconstruction, Liposculpture, Bariatric Surgery (weight loss), Buttocks Augmentation, the Paris butt-lift, facial implants, chin and jaw surgery, ear surgery or Otoplasty, eyebrow and eyelash restoration, and hair transplantation among others.
4. Different types of Dental Procedures in Costa Rica
Americans and Canadian medical tourists are favoring Costa Rica not just for plastic surgery procedures only; cosmetic dentistry is as much popular as well. The country is home to several clinics that offer a variety of cosmetic dentistry procedures and treatments including dental implants, dentures, oral surgery, root canal treatment, and teeth whitening. These procedures vary from as low as $100 to $850, making them one of the most affordable in the world.
5. State of the art equipment
Equipment plays an all important role in any plastic surgery and dental procedure. The good news is that even though the procedures are low cost, Costa Rica clinics have made no compromise whatsoever in enabling clinics with state of the art equipment. Whether it is an X-ray system or powerful ultrasonic scalers, the equipment are driven by innovation and technology.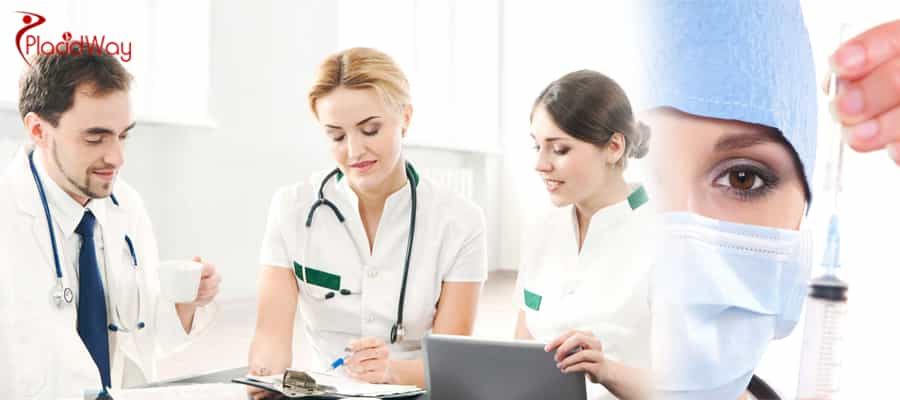 6. Infrastructure
The low cost of procedures is bound to raise eyebrows! It is quite natural for you to think that maybe the medical facilities or infrastructure is not good enough. You will be surprised to know that, hospitals and clinics in San José and other parts of Costa Rica offer nothing short of the best infrastructure. Hospitals and clinics are equipped with highly advanced next generation medical equipment; they have proper ICU for patients, in-house laboratories and testing facilities, 24-hour emergency rooms, dedicated operation theater, pharmacies within the premises, air ambulance services, and much more. Some of the top hospitals are also accredited by the Costa Rica Ministry of Health.
7. Skillful Practitioners
One of the reasons why Costa Rica is becoming popular among Americans and Canadians is because it is home to some of the finest surgeons, physicians, dentist, oncologist etc. Some of the top medical professionals hold a variety of credentials like being members of various associations including Association of Dental Surgeons of Costa Rica, American Dental Association (ADA), The International Congress of Oral Implantologists (ICOI), Costa Rican Association of Plastic, Aesthetic and Reconstructive Surgery (ACCPRE), and Ibero Latin American Federation of Plastic Reconstructive Surgery (FILACP) among others. Apart from these credentials, the surgeons and doctors possess experience and skills that have helped them achieve a good record when it comes to successful treatment.
8. The Medical Team
The doctors and surgeons are supported by a highly qualified medical team that includes junior doctors, nurses, lab technicians, equipment operators and much more. The main aim of medical teams is to ensure quick and safe recovery of patients in their health care facility.
9. Transport and Weather
Costa Rica is accessible by air from the USA, Canada, and rest of the world with the Juan Santamaría Airport handling most of the international flights. There are many medical tourists that prefer to enter by road and the main entry point is through the Interamericana (Pan-American Highway) with Peñas Blancas being the border in the north and Paso Canoas is the border in the south. Once in Costa Rica, you can use rental cars or public bus service to facilitate your visit to the medical facility. The country enjoys tropical weather with the average high being 28°C (82°F) and the average low being 17°C (63°F). The country experiences heavy rainfall from August to October.
10. Post-operative Care
Last but not the least; when you are in Costa Rica, you can be rest assured that you will be well taken care of. The local hospitality along with personalized service makes recuperation from surgical procedure or non-surgical treatment simply a walk in the park. Medical tourism agencies like PlacidWay offer a variety of packages that are meant to help you in the recuperation process including stay at the hospital or at some of the finest hotels in town.
Costa Rica, the small tropical paradise tucked deep in Central America is rapidly becoming the "go to" destination for medical tourists from the USA and Canada. It is time to pack your bags and head for a medical holiday to this exotic destination.
Get in touch with us and find out more about your options!
2016-07-29 / Updated on: 2021-01-08