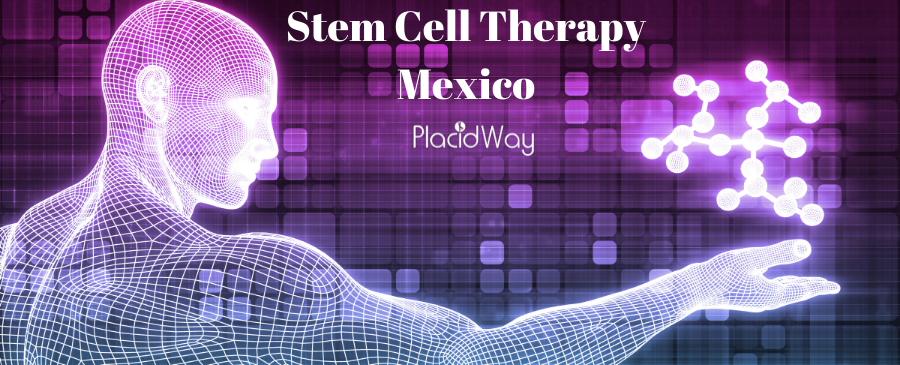 Stem Cell Therapy Mexico
Stem Cell Therapy is the process of using stem cells to treat or prevent a disease or a condition. Stem cells are applied to patients with neurodegenerative diseases and conditions such as diabetes, heart diseases, and others. Stem cell therapy in Mexico also helps in the treatment of cancer patients with conditions like Leukemia and Lymphoma. Patients with Parkinson's disease, Alzheimer's disease, and those who suffered from Stroke have been able to benefit from this therapy.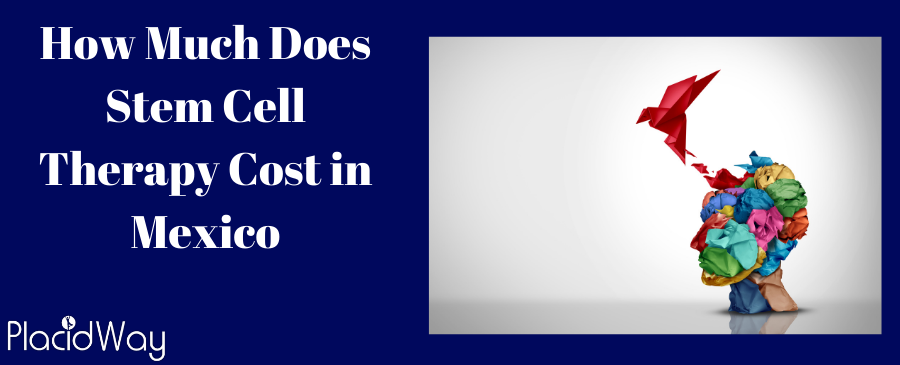 How Much Does Stem Cell Therapy Cost in Mexico?
| | |
| --- | --- |
| Procedures | Average Cost in Mexico |
| Anti Aging Stem Cell Treatments | $5500 |
| Stem Cell Treatment for Autism | $6400 |
| Stem Cell Treatment for Parkinsons Disease | $6500 |
| Stem Cell Treatment for Multiple Sclerosis | $6500 |
| Stem Cell Treatment for ALS | $6500 |
| Stem Cell Treatment for COPD | $6500 |
| Stem Cell Treatment for Muscular Dystrophy | $6500 |
| Stem Cell Treatment for Eye Diseases | $6500 |
| Stem Cell Treatment for Cerebral Palsy | $6500 |
| Stem Cell Treatment for Rheumatoid Arthritis | $6500 |
| Stem Cell Treatment for Kidney Failure | $6400 |
| Stem Cell Treatment for Cancer | $6500 |
| Stem Cell Treatment for Diabetes | $6500 |
| Stem Cell Therapy for Brain Injury | $6500 |
| Stem Cell Treatment for Eye Diseases | $6500 |
| Stem Cell Therapy for Joints | $5000 |
| Stem Cell Therapy for Diabetic Retinopathy | $6500 |
| Stem Cell Treatment for Autoimmune Diseases | $6500 |

This pricing is a key factor and may vary with each center. The cost depends on the type of stem cell used, the technique, and the program that will be offered to you. It is best to know fully what your quoted treatment will include.
Top 10 Clinics for Stem Cell Therapy in Mexico
Selecting a center for stem cell therapy is one of the most important decisions to make for your treatment or that of your loved one, hence, one has to put things into consideration when selecting a center. The years of experience, licenses, accreditations of the centers and the facilities' capacity to hold the proper treatment are some we need to be on the look-out for. It is also important to ask about the experience of previous patients who have already gone through the treatment.
2. Progencell - Stem Cell Therapies
4. MEDBIO
6. Centro de Ortopedia Regenerativa
10. PRMEDICA Inc.

What does Stem Cell Therapy Package In Mexico Include?
Stem Cell Therapy Packages In Mexico usually include the following procedures: consultations, the treatment itself, clinic transfer, and civil insurance. However, it excludes travel expenses, personal expenses, X-Rays, MRI, and complications. Some of the centers include accommodation while others do not. It is important to carefully review your treatment plan and what is included in the cost prior to booking your treatment.
Doctor for Stem Cell Therapy
Finding a good doctor for Stem Cell Therapy In Mexico can be a very difficult decision. When you take a look at the number of qualified specialists, the decision can be difficult. The doctor has to be a licensed professional with ample training and experience in the administration of stem cell implantation procedures. He/She should also have an extensive background using stem cells to treat your specific condition. It is recommended that you do research on the doctor's previous work to get more comfortable with the doctor you are considering for treatment.
Reviews and Testimonials
We advise our future patients to always check the reviews and patient testimonials for the centers you wish to have your stem cell therapy. This may play an important role because the patients' experience can help you get an idea of how successful your treatment may be. Reviews and Testimonials for Stem Cell Therapy in Mexico will encourage you to visit a certain clinic and speak to the doctors. These testimonials will go a long way as experience is truly the best teacher.
Stem Cell Therapy Procedures in Mexico
Alzheimer's disease is a devastating process that affects the function, clarity, and processes of the human brain. Comprised of multiple stages, Alzheimer's disease is often first noticed as the increasing frequency of forgetfulness, confusion, and difficulty with thinking and reasoning processes.
Autism is a developmental, neurological disorder characterized by the degradation of social interactions, communication, mood swings, anxiety, and repetitive behavior. Autism affects information processing in the brain by changing the way nerve cells are connected. Autism can occur in all families, regardless of social background, race, and ethnicity.
Chronic Obstructive Pulmonary Disease or COPD is a chronic inflammatory lung disease that causes obstructed airflow from the lungs. The disease is caused by long-term exposure to irritating gases or smoking. People with COPD are at increased risk of developing heart disease, lung cancer, and a variety of other conditions.
Stem cell transplants and treatments for individuals diagnosed with type 2 diabetes have shown positive results, including lowered blood sugar levels, and in some cases, a complete reversal of the diabetic process.
Stem cell research facilities in the Ukraine, Britain, Germany, the United States, and Asia are leading the way in developing consistent treatments and technologies in stem cell therapy and stem cell transplantation to reduce and eradicate the disease process in growing numbers of individuals diagnosed with diabetes mellitus as well as those diagnosed with Type 1 diabetes, known as Juvenile Diabetes.
Different types of cells from the bone marrow have been tested in animals and clinical studies for potential use in kidney disease. Out of all the cells investigated, mesenchymal stem cells (MSCs) have shown the most promising results till now. Studies suggest that MSCs may be able to enhance the kidney?s ability to repair itself.
Multiple sclerosis is an insidious auto-immune disease process that destroys the myelin sheaths, which surround axons of the brain and spinal cord. Axons are the main "freeway" of nerve signals that control muscle function, movement, and cognitive abilities.
Multiple sclerosis is also known as MS, a condition that literally causes the body's immune system to attack and destroy its own myelin sheaths, which prevents axons from receiving and sending out signals.
Muscular dystrophy is believed to be caused by a deficiency of a protein called dystrophin, essential for muscle growth and function. This deficiency is often genetic for many individuals.  To date, medications to treat muscular dystrophy are generally designed to help reduce symptoms of muscle spasms, muscle weakness, and stiffness, while anti-inflammatory corticosteroid medicines such as prednisone are often given to help improve muscle strength.  In some cases, drugs that suppress immune system function offer some help in slowing dying muscle cell damage.
Parkinson's disease is a disorder of the motor system, affecting muscle movement. Common symptoms of Parkinson's disease include trembling of the hands, tremors, stiffness of the limbs and torso, and slow, stiff movements. Individuals diagnosed with Parkinson's may also have difficulty maintaining balance and exhibit poor coordination. Parkinson's disease generally affects people over 50 years of age, though the symptoms of the developing disease occur gradually.
Cerebral Palsy defines a variety of physical manifestations related to movement and posture. Originating in the brain, Cerebral Palsy causes muscles to be stiff or rigid, or weak and uncontrolled. Affecting children who carry the condition into adulthood, cerebral palsy may also cause vision problems such as depth perception, lack of balance, as well as uncontrolled muscle movements, or a combination of all the muscular and neuro manifestations mentioned above. In some cases, toddlers or small children diagnosed with cerebral palsy may overcome their symptoms as they age, but many others suffering from moderate to severe forms of the condition must live with their symptoms for their entire life. Cerebral palsy is caused by some form of damage or injury to the brain, often occurring during development or the birthing process.
Today, stem cell research facilities around the world are patenting their own treatments and therapies for cancer programs, one of the most popular and effective being the transplantation of embryonic or fetal stem cells at all stages of the disease process. To date, most types of cancer have been treated through traditional therapies involving surgery, chemotherapy, radiation, or a combination of all three. Unfortunately, chemotherapy and radiation bring with them severe and often debilitating side effects such as nausea, vomiting, weakness, anemia, and depression.

Rheumatoid Arthritis is an autoimmune disorder that affects joints primarily. It leads to swollen, warm, and painful joints with most people experiencing immense pain and stiffness in the joints. The pain and stiffness are most experienced in the hands and wrist although it can affect other parts of the human body as well. This medical condition can even lead to low red blood cell count, inflammation around the heart as well as lungs.
The spinal cord is made up of neural cells that carry all electrical impulses from the brain to the spine to the muscles and organs of the body. Glial cells support neural cells and are an important component of the spinal cord. There are two different types of glial cells; oligodendrocytes, which make up the protective sheath covering of nerves, along with myelin, and astrocytes, which provide an adequate growth environment for neural cells.
What Are The Questions To Ask A Surgeon Before Stem Cell Therapy
If you decide on such a step, you have to know all about the procedure. These questions can help you assess how qualified the medical center is. We would recommend you to ask the following questions:
Are you fully licensed and board-certified to perform the surgery?

What COVID protocols do you follow?

What are the risks and complications associated with this procedure?

Where do you obtain the stem cells that will be used for my treatment?

What would be my itinerary for the treatment?

How soon can I see the result of the treatment that I will do?

How safe is this procedure?

May I get some patient references that I could get in touch with for feedback?
Stem cell research offers hope that may cure many conditions that traditional treatment may not. It enables people with spinal cord injuries to walk again and perhaps may even see an end to cognitive impairment diseases such as Alzheimer's and Parkinson's Disease. We would like to invite you to explore stem cell therapy in Mexico before selecting a center. Consider costs, center credentials, all-inclusive prices, doctors who are performing these procedures, and talk to patients who have gone through this process before. PlacidWay can assist in your search for finding best stem cell therapy surgeon in Mexico and evaluating your options to make an informed decision.
If you wish to know more about stem cell therapy in Mexico, or you wish to get a FREE quote for one of the clinics represented on PlacidWay, feel free to contact us using the button below!