Top 10 Questions to Ask Before Going For Root Canal in Tijuana, Mexico
Root Canal in Tijuana, Mexico, Root Canal procedure in Tijuana, Mexico, Root Canal packages, Root Canal cost in Tijuana, Mexico

10 Best Questions to Ask Before Going For Root Canal in Tijuana, Mexico
A root canal is a dental procedure aimed at addressing any problems that might affect the tooth root, treating the pulp damage and nerve damage, as well as any other injury and disease of the tooth that causes pain, infection or even tooth loss. This procedure offers pain relief and restores the full chewing function of the tooth.
During the root canal procedure the nerve and pulp of the tooth are removed. Then the inside of the tooth is cleaned and sealed. The nerve of the tooth is not vitally important for its function and health. Its only purpose is to provide the sensation of hot or cold.
What You Should Ask a Dentist before Going for Root Canal in Tijuana, Mexico?
There can be a number of questions, doubts and queries in your mind as you travel to a new place for your Root Canal procedure. It is very important to talk your heart out as you consult the dental specialist. Here we have presented you a list of 10 important questions that you should ask your dentist before going for Root Canal in Tijuana, Mexico.
What is the origin of the pain?

Is the tooth worth saving?

What is the long-term prognosis of the tooth?

Does it require endodontic treatment Within the Clinician's Expertise and Abilities?

What is the procedure to remove all the living tissue from the tooth?

How do you plan to sterilize my tooth after it is drilled out?

Will the sealant materials used during the root canal procedure stay within the tooth?

Is there a chance for my dental infection to spread to other teeth or to my bone?

Are you Board Certified and perform in an accredited dental clinic?

Can you provide me with contact details of a few past Root Canal patients of yours in Tijuana, Mexico?
What are the Advantages of Root Canal in Tijuana, Mexico?
When you choose Tijuana, Mexico for your Root Canal, you will enjoy several benefits like:
Saves a diseased tooth from extraction

Relieves a toothache

Simple procedures

Improves the appearance of the tooth

Prevents infection from spreading

Restores full function of the tooth
Exotic city for an attractive holiday
Thus, it is a great choice to go through Root Canal in Tijuana, Mexico. If you want to search for the best clinics, doctors and packages for Root Canal in Tijuana, Mexico, let PlacidWay assist you.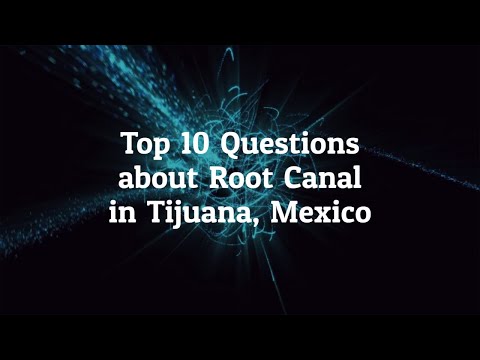 Please feel free to click the button below for requesting any query regarding the procedure!
Related Experiences:
All on 8 Dental Implants in Tijuana - Affordable Dental Work in Mexico
Get Your All on 6 Dental Implants in Tijuana, Mexico
All on 4 Dental Implants in Tijuana - Your Best Dental Care in Mexico
Choose Safe and Cheap Dental Veneers in Tijuana
Dental Crowns in Tijuana: Top Dental Clinics and Prices in Mexico!
Affordable Dental Implants in Tijuana, Mexico - Save 50-70% Today!
2019-03-25 / Updated on: 2021-10-12