Best Cosmetic Surgery Abroad
There are many advantages to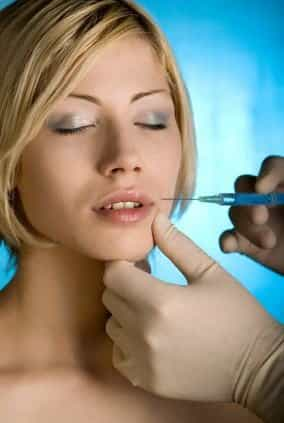 going global for cosmetic surgery. Exotic locations in Thailand, Argentina, and Brazil beckon to thousands hoping not only to save money on cosmetic surgical procedures, but also to take advantage of once-in-a-lifetime travel opportunities to visit foreign destinations.

Cost comparisons between surgical procedures performed in the United States and the United Kingdom with those that can be found in Brazil, Africa, Argentina and Thailand are proving increasingly attractive to young and old alike when it comes to choosing cosmetic surgery.
Why Travel for Your Cosmetic Surgery?
Whether you're looking to reshape your nose or take care of that face-lift without anyone knowing what you're up to, traveling for cosmetic surgery is on the rise. According to the American Society of Plastic Surgeons, trends for traveling for cosmetic and reconstructive plastic surgery procedures are on the rise. The top five cosmetic procedures performed in the United States and around the world today are:
Breast augmentation

Liposuction

Nose reshaping

Eyelid surgery

Tummy tucks
Over $12 billion have been spent on cosmetic procedures from the year 2000 to 2007 in the United States alone, a nearly 60% increase in a mere six years. From facelifts to breast lifts to Botox injections and reconstructive procedures, the cosmetic surgery industry is booming, with price tags to match.

The majority of cosmetic surgical procedures in the United States are not covered by health or medical insurance. Unless cosmetic plastic surgery or procedures are necessary due to injury and trauma, they are considered elective procedures and must be paid through individual out-of-pocket expenses.
Cost Considerations
Breast augmentation in the United States can run $8,000 as compared to the under $4,000 charged in India, and the $3,000 charged in Costa Rica.

Liposuction in the United States can cost $13,500, as compared to the $2,700 charged in Bolivia, or $4,800 charged in India.

A facelift can cost $15,000 in the United States. Facelift procedures performed in Costa Rica can cost just under $3,000, and about $4,500 in India.

Countries like South Africa, Thailand, and Hong Kong, as well as India are increasing their global advertising campaigns in comparative surgical prices as medical tourism brings more visitors from the United States and the United Kingdom than ever before.
Do's and Don'ts Of Surgery Abroad
However, there are many things that global travelers need to know about medical tourism. Is it safe? Can medical facilities in exotic locations in Thailand, Singapore, and Brazil offer safe and comparable skill levels in cosmetic surgical procedures and training? The answer is yes.

The American Society of Plastic Surgeons suggests that any global travelers seeking cosmetic surgical procedures abroad ensure that the expertise and certification of the physicians they are considering. Several online services are available as resources, including The ASPS Member Surgeon Abroad Program and websites like Placidway.com reference sections, which profile multiple physicians and facilities worldwide.

Individuals should also realize that medical qualification standards may differ from those in the United States, but growing numbers of doctors practicing outside of the United States and Britain are Board certified by the American Board of Plastic Surgery or the Royal College of Physicians and Surgeons of Canada.
 
Cosmetic Surgery Tourism
Appealing prices and exotic locales combine the best of vacation destinations with affordable financing for a wide range of cosmetic surgical procedures. In all cases, the American Society of Plastic Surgeons urges patients to research the cosmetic procedure they intend to undergo, but the location as well as qualifications of physicians and staff to meet the needs during consultations, procedures, and recuperation periodsfollowing surgery.  Placidway.com is one of those sites where patients can research on finest cosmetic surgeons around the world.

The following questions may (and should) be asked of any plastic or cosmetic surgeon:
Are you an ASPS (American Society of Plastic Surgeons) member?

Has the American Board of Plastic Surgery or another International board or association certified you?

Do you have hospital privileges?

How many procedures of this type have you performed?

Is the surgical facility accredited?
While cost is a major selling point in the growing field of cosmetic surgery tourism, and patients are able to combine the cost of surgical packages with vacation packages for less than the cost of the surgical procedure in the United States, patients must take a common sense approach when seeking the services of any position, whether at home or abroad.