Why Do Nigerians Travel to Turkey for Medical Care?
Why do Nigerians travel to Turkey for medical care? The answer may surprise you. One of the simplest, easiest answers is proximity to high-tech, state-of-the-art medical technology that includes da Vinci robotic surgical systems equipment.

In addition to technology, another major factor that prompts many Nigerians to travel to Turkey for medical care is religion. As one Nigerian stated, Muslim patients from Nigeria actually prefer traveling to Turkey than to closer medical facilities in South Africa because  Turkey is a Muslim country.

Turkey Offers Excellence in Medical Care and Standards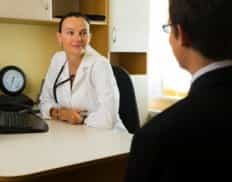 Staff at Memorial Hizmet Hospital is aware of such considerations from international patients. However, facilities in Turkey, including Memorial Hizmet Hospital, also offer a variety of other benefits to Nigerian travelers.

"Memorial Hizmet Hospital offers the best treatment and some of the best surgical teams in the world," states Duygu Altunbas of Memorial Hizmet Hospital."

Patients like the fact that staff at Memorial Hizmet is honest and compassionate.  Patients traveling to Memorial Hizmet Hospital in Turkey won't be surprised by hidden costs after arrival. Assistance is offered for free transportation to and from airports, as well as access to affordable and long-term accommodations for those requiring longer-term care or recuperation. Memorial Hizmet Hospital offers English-speaking staff and dedicated patient coordinators to enhance patient's comfort and sense of security.

Nigerians traveling to Turkey for medical care at Memorial Hizmet Hospital also find adequate and knowledgeable information regarding visa requirements and processes, making travel easier.
"Staff at Memorial Hizmet Hospital provides safe, comfortable and secure environments for patients," states Pramod Goel, CEO and founder of PlacidWay. "With over 100 beds and four operating rooms, Memorial Hizmet Hospital specializes in advanced medical technologies and breakthrough treatments."

About Memorial Health Group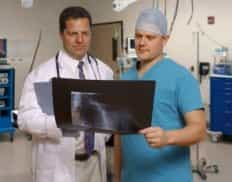 The motto of Memorial Hizmet Hospital is "You are in safe hands." Located in Istanbul, Memorial Hizmet Hospital is one of the most modern in the region, offering over 100 beds and highly qualified and experienced surgeons in traditional as well as high-tech surgical techniques and technologies.

Staff, specialists and surgeons at Memorial Hizmet Hospital provide care in cardiovascular surgery, orthopedics, neurosurgery, organ transplantation and more.  
Travelers from Nigeria can be assured that their needs will be met at Memorial Hizmet Hospital, whether they need a laparoscopic bariatric surgery, cardiac surgery or a cosmetic or plastic surgical procedure.

For more information about Memorial Hizmet Hospital, or to arrange for a consultation with any of their highly trained and qualified doctors are physicians, visit PlacidWay.com, an international medical provider based in Denver, Colorado.