Couple From Atlanta Travels to Turkey For A Positive IVF Experience
IVF Pregnancy Treatment Turkey, In Vitro Fertilization, Turkey IVF, In Vitro Fertilization Center Istanbul, Affordable In Vitro Fertilization, Best IVF Fertility Doctors In Turkey
Mohammad and his wife had been trying, unsuccessfully, to start a family. Living in Atlanta, Georgia, the couple had tried several IVF centers in the United States and Mexico, but in their estimation, and based on their experiences, "Memorial Hospital has far exceeded any of the facilities we visited," states Mohammad.

Memorial Health Group has locations throughout Turkey. Mohammad and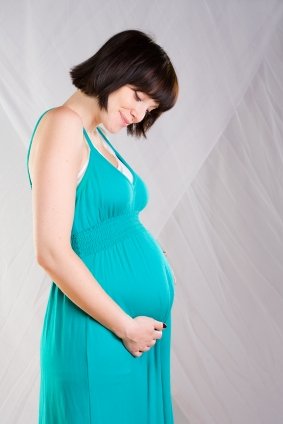 his wife visited Memorial Hospital in Istanbul, Sisli. "We had a very good experience with the Memorial IVF program," states Mohammad. "This is our third IVF and Memorial exceeded our expectations and impressed us with the facilities and level of attention we
received from the medical team."

Istanbul Memorial Hospital treats every patient with individuality and compassion, focusing on treatments, procedures and goals that provide the ultimate for expectant parents. "The IVF and Genetics Center consists of research and development, embryology, IVF, and andrology studies and services," states Pramod Goel, CEO and founder of PlacidWay, an international medical provider based in Denver, Colorado. "It's the only center in the region certified by the Ministry of Health to train physicians, biologists, embryologists and nurses for implementation of IVF procedures."

Memorial IVF, Andrology and Genetic Center provides top quality service with its experienced team, strong infrastructure and modern treatment methods. We have a team of 70 experienced staff and we accomplished many firsts in Turkey and today we are one of the best IVF Centers in Europe and in the world.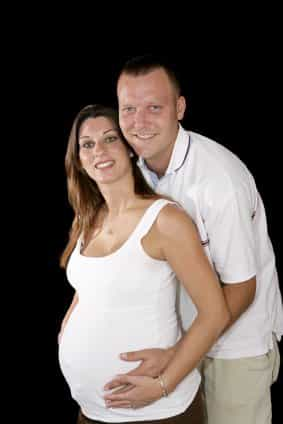 Prof. Dr. Semra Kahraman, Head of the IVF, Andrology and Genetic Center; is the first Doctor in Turkey to achieve pregnancy by using the Microinjection technique (ICSI). She also lead many other studies to implement new techniques. Prof. Dr. Kahraman accomplished many firsts in Turkey thanks to her collaborative studies with international experts; some of these are in assisted reproductive technology, surgical sperm extraction,
freezing techniques and preimplementation genetic diagnosis.

Prof. Dr. Semra Kahraman is a founder member and currently president-elect of the Preimplantation Genetic Diagnosis International Society, she is also member of many other associations like ASRM, ESHRE and APART. She has more than 200 publications in national and international magazines, about 300 scientific presentations, 10 book chapters and 2 published books. The knowledge and experience of Prof. Dr. Semra Kahraman and her team; and the technological facilities of worldwide standards of Memorial created one of the world's best IVF and Genetics Center.

Mohammad and his wife desperately wanted children,. Not only the couple was looking for the best in technology, but compassion, patience, and understanding from medical care providers. They got that and more at Istanbul Memorial Hospital.

Istanbul Memorial Hospital IVF&Genetics-Andrology,Embryology unit provides first- class medical service on a quality global scale. The IVF and Andrologia Genetics Center provides over 70 experienced staff and experts in the fertility and assisted reproduction technology field. We are considered one of the best IVF centers in Europe and the
world." Memorial Hospital is one of the region's most popular in vitro fertilization hospitals, as well as throughout the European continent. The ultra-modern hospital is JCI accredited and their IVF center is one of the highest rated in the world.

"We felt very comfortable during the initial consultation and during the treatment," continues Mohammad. "The hospital has top of the line of all equipment and the rooms we stayed in are compared to five star hotels. My wife felt very relaxed in the room, which was needed the most after the procedure."

The Memorial IVF program offers a variety of techniques to expectant couples, including embryo freezing procedures, genetic diagnosis of embryos, surgical sperm extraction, and traditional in vitro fertilization techniques and procedures. More than 9,000 babies have been conceived and delivered, thanks to the excellence and expertise of the IVF experts at Memorial Hospital,ISTANBUL-TURKEY.

For more information about Memorial Health Group Hospitals in Turkey, the IVF and Genetics Center, and traveling to Turkey for fertility treatments, visit PlacidWay.com, serving the global community when it comes to fertility treatments and procedures abroad.
Related Experiences:
IVF Fertility Treatment in Turkey - Successful IVF Treatment
IVF Fertility Treatment in Georgia: Affordable Fertility Care
IVF Fertility Treatment in Colombia - Successful IVF Treatment
IVF Fertility Treatment in India - Hope for Family
Get Pregnant with IVF Fertility Treatment in Costa Rica
IVF Fertility Treatment in Cyprus - Affordable IVF Treatment
2012-08-03 / Updated on: 2021-01-08