Since 1983, the Clínica Robles Plastic Surgery and Cosmetic Surgery Center has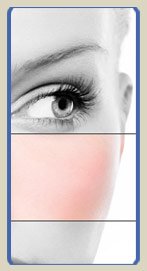 provided various treatments and procedures for patients around the world. Medical tourism is an ideal option when it comes to traveling to beautiful locations in the world, such as Buenos Aires in Argentina, to undergo cosmetic reconstruction at a fraction of the cost in the United States. Those coming to Clínica Robles may choose from a variety of procedures, such as:
Liposuction
Breast implants
Face lift
Laser depilation
Rhinoplasty
Tattoo removal
Tummy tuck
Hair transplant
Making Dreams Come True

While these services are available in the United States, they can cost thousands of dollars – and many patients don't have that money. Undergoing a cosmetic procedure increases self- esteem and confidence, so patients should not have to wait to improve their quality of life. Accommodations in Buenos Aires feature the most advanced technology to provide patients with treatments in a safe and secure manner.

Rooms are comfortable and health care professionals are available around the clock to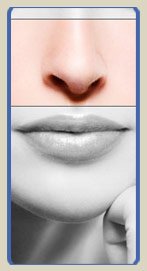 provide care and comfort to recovering patients. Dr. Marcelo Robles – a specialist in plastic surgery, general surgery and reconstructive surgery, manages the center and he is a member of notable organizations such as:
American Society of Plastic Surgeons
Medical Tourism Association
International Plastic Reconstructive Aesthetic Surgery
Argentina Medical Association
Patients travel from around the world to undergo procedures with Dr. Robles and his attentive professional staff. Nancy from the United States was thrilled with her results and said, "I received phenomenal care from Dr. Robles and his staff. He is very conservative so you don't have that pulled plastic surgery look. With accreditations in both the U.S. and Argentina you get the best of both worlds i.e. high quality work and GREAT prices!"

The facilities are well maintained and feature a private clinic, patient suites, operating rooms, nursing and outpatient care rooms, consultation rooms, examination rooms and a laser center to perform such procedures with equipment options such as the Candela laser, Erb-yag laser and ultrasound equipment. If you have never considered medical tourism as an option for your reconstructive needs, it might be time to reconsider.

The center shares, "Today, patients from all over the world are coming to Clínica Robles taking the advantage of the affordable prices. Medical Tourism became one of the priorities for us and we can provide our patients with the same standards of their own countries."
Traveling to beautiful locations around the world such as Argentina to undergo various cosmetic procedures often saves more than 50 percent of the total cost, in comparison to other locations – such as the United States. Highly specialized and experienced surgeons provide the results you are looking for, and compassionate health care professionals offer care and attention to get you back on your feet as soon as possible. Since many insurance companies might not cover cosmetic or reconstructive procedures, save money by going abroad.