LAP-Band Surgery in Mexico
Get Effective Weight Loss Solution with Gastric Band Surgery in Mexico
Are you suffering from being overweight? If you're looking for a quick but effective weight loss solution, you should consider LAP-band surgery in Mexico. Numerous patients from the USA and Canada travel south to Mexico for this affordable obesity surgery. They have been unable to lose weight using traditional methods like diets and exercise. If this is your case, here is what benefits gastric banding in Mexico provides to you as an international patient:
Effective weight loss surgery

Shorter recovery than with other bariatric surgeries

The lowest complication among all obesity surgeries

Adjustable weight loss surgery

Spending less time traveling

Saving over 40% on gastric band surgery in Mexico
Lap-Band is considered an acceptable surgery for people with a BMI higher than 40. Also, you may be a candidate for this bariatric surgery if you have obesity-related health conditions. The Lap-Band system helps to restrict the amount of food you can eat and thus lose a significant amount of weight. Let's find out more about gastric banding in Mexico.
---
Best Lap Band Surgery Packages in Mexico
Whether you have a tight budget or want a stress-free trip, we offer affordable lap band packages in Mexico for your comfortable stay. Services that are included in the package can vary from clinic to clinic. However, attractive package prices ranging from $5,200 can guarantee to stay within your budget and save thousands of dollars. See more details about each package below and choose the one you find most suitable.
Unlock a healthier you with Lap Band Surgery in Mexicali, Mexico. Affordable package at $5,200 from
Discover affordable Lap Band Surgery in Piedras Negras, Mexico. Trusted experts at Laparoscopic Solu
---
How much does Lap-Band surgery cost in Mexico?
The cost of Lap-Band surgery in Mexico is around $5,200 at our partner clinics. This weight loss surgery cost in America over $16,000 which is thrice more expensive than having the surgery in Mexico. Considering the low cost of this bariatric surgery in Mexico, we can see that saving over $10,000 is not to take for granted. Especially when you know that you'll also save on the trip since most of our providers are located just across the Mexico-US border. Now, let's look at the table below to compare the gastric band prices between Mexico and USA:
Lap Band Surgery Centers Cost Comparison in Mexico
| Provider | Procedure | Price |
| --- | --- | --- |
| Laparoscopic Solutions | Lap Band Surgery, Obesity/Bariatric Surgery | $5200 |
| Family Hospital | Hospital de la Familia | Lap Band Surgery, Obesity/Bariatric Surgery | $5200 |
Lap Band Surgery Cost Comparison in Mexico

| Country | Procedure | Price |
| --- | --- | --- |
| United States | Lap Band Surgery, Obesity/Bariatric Surgery | $16000 |
| Canada | Lap Band Surgery, Obesity/Bariatric Surgery | $14000 |
---
State-of-the-art Bariatric Clinics in Mexico for Gastric Band
Reputable bariatric centers in Mexico have state-of-the-art infrastructure and modern facilities where you'll feel at home. The medical staff is trained to provide quality care that is on par with American clinics. Below are the profiles of the best 6 bariatric centers in Mexico where you'll find former patient reviews, renewed doctors, and clinic images.
---
Interesting Videos to See about Bariatric Surgery in Mexico
Explore a captivating world of bariatric surgery in Mexico through a collection of informative and engaging videos. These visual resources offer a deeper understanding of various weight loss procedures, patient testimonials, and expert insights from leading bariatric surgeons. Whether you're curious about gastric bypass, LAP-Band surgery, or other weight loss options, these videos provide valuable information to help you make informed decisions about your health journey. Dive into these captivating videos to gain knowledge, inspiration, and a glimpse into the transformative possibilities that bariatric surgery in Mexico can offer.
---
Weight Loss Surgery in Mexico Reviews from PlacidWay Patients
Discover firsthand accounts of life-changing weight loss surgery in Mexico through reviews shared by PlacidWay patients. These insightful testimonials provide valuable insights into the experiences and outcomes of individuals who have chosen Mexico as their destination for bariatric procedures. Patients often share their journeys, detailing their transformations, improved health, and regained confidence. These reviews offer a testament to the professionalism of Mexican medical teams, the effectiveness of weight loss surgeries, and the supportive environment that patients find in this medical tourism hotspot. Reading these reviews can help you gain confidence in your decision to pursue weight loss surgery in Mexico and inspire you on your path to a healthier, happier life.
---
Gastric Band Surgery in Mexico FAQs
Gastric band surgery in Mexico is a life-changing procedure that has helped countless individuals achieve substantial and sustainable weight loss. If you're considering this transformative journey, you likely have questions. In this guide, we'll address seven frequently asked questions (FAQs) about gastric band surgery in Mexico. These answers aim to provide clarity and insight, helping you make informed decisions about pursuing this effective weight loss solution in one of the world's premier medical destinations.
What Is Gastric Band Surgery?
Gastric band surgery, also known as laparoscopic adjustable gastric banding, involves placing an adjustable silicone band around the upper part of the stomach to create a smaller pouch. This restricts food intake, aiding in weight loss.
Why Choose Mexico for Gastric Band Surgery?
Mexico is renowned for its skilled bariatric surgeons, modern medical facilities, and affordability, making it an attractive choice for individuals seeking this procedure.
Am I a Candidate for Gastric Band Surgery?
Ideal candidates generally have a body mass index (BMI) of 40 or higher, or a BMI of 35-39.9 with obesity-related health conditions. A thorough evaluation by a bariatric surgeon will determine your eligibility.
What Are the Benefits of Gastric Band Surgery?
Gastric band surgery can lead to significant and sustained weight loss, improving overall health, reducing obesity-related conditions, and enhancing quality of life.
What's Included in Gastric Band Surgery Packages in Mexico?
Gastric band surgery packages often cover pre-operative assessments, the surgical procedure, post-operative care, and sometimes even accommodations, ensuring a comprehensive and hassle-free experience.
What Is the Recovery Process Like?
Gastric band surgery is minimally invasive, which typically means shorter hospital stays, quicker recovery, and less post-operative pain compared to open surgeries. Most patients can resume normal activities within a few weeks.
Are There Risks and Complications with Gastric Band Surgery?
While gastric band surgery is generally safe, like any medical procedure, it carries some risks. These may include infection, band slippage, or intolerance to the band. A detailed discussion with your surgeon will address potential risks and benefits.
These FAQs serve as a starting point for your exploration of gastric band surgery in Mexico, providing essential information to guide you on your journey towards improved health and well-being.
How Much Does Lap Band Surgery Cost in Mexico?
Show More
Are you tired of feeling self-conscious about your weight? Are you ready to finally take control of your health and make a change? Well, it's time to consider Lap Band surgery! But, you may be wondering, how much does it cost? Fear not, because Mexico is here to save the day. The Cost of Lap Band Surgery in Mexico Lap Band surgery in Mexico can cost anywhere from $4,000 to $8,000, depending on the surgeon and facility. This is a fraction of what you would pay in the US, where the average cost is around $25,000. In Mexico, you can receive top-notch medical care and highly trained bariatric surgeons for a fraction of the cost. So, why not invest in yourself and get the body you've always wanted Country Lap Band Surgery Cost Mexico $4,000 - $8,000 United States $25,000 Why Mexico is a Popular Destination for Lap Band Surgery? Mexico is a popular destination for medical tourism, especially for weight loss procedures like Lap Band surgery. The country offers high-quality medical facilities and a lower cost of living, which allows bariatric surgeons to charge less for their services. Additionally, many Mexican bariatric surgeons have received training in the US and are well-versed in the latest techniques and technologies. How to Choose the Right Bariatric Surgeon in Mexico? Choosing the right bariatric surgeon is crucial for a successful Lap Band surgery. You want to make sure that your surgeon is experienced, qualified, and has a good track record. Research potential surgeons online, read reviews from past patients, and check to see if they are certified by the Mexican Council of Bariatric and Metabolic Surgery. Schedule a consultation to discuss your goals and ask any questions you may have. 10 Best Weight Loss Surgeons for Lap band Surgery in Mexico Lap band Surgeons in Mexico Location Dr. Ricardo Garcia Audelo Mexicali Dr. Martin Esteban Orduno Felix Mexicali Marco Sarinana Mexicali Dra. Gabriela Rodríguez Tijuana Dr. Jorge Reyes Mendiola Tijuana Dr. Octavio Jimenez Cancun Dr. Rodolfo Aparicio Ponce Merida Dr.Alberto Carlos Tijuana Dr. Oscar Gastelum Tijuana Dr. Edgar Serrano Tijuana What to Expect During Your Lap Band Surgery? During your Lap Band surgery, your bariatric surgeon will place an adjustable band around the top portion of your stomach. This creates a small pouch that restricts food intake and makes you feel full faster. The procedure is minimally invasive and typically takes 1-2 hours. You will be given general anesthesia and will need to stay in the hospital for 1-2 days after the procedure. Recovery After Lap Band Surgery in Mexico After your Lap Band surgery, you can expect to experience some discomfort and swelling. Your bariatric surgeon will prescribe pain medication to help manage any discomfort. You should plan to take it easy for the first few days and avoid any strenuous activities. You will also need to follow a special diet and attend regular follow-up appointments with your surgeon to monitor your progress and adjust the band if necessary. Discover the Best Clinics for Bariatric Surgery in Mexico Explore the 5 best clinics for Lap Band Surgery in Mexico. Dr. Ricardo Garcia Audelo Family Hospital | Hospital de la Familia Hernia Clinic Mexico and Bariatric Center Hospital Los Lagos Obesity Surgical Center | Dr. Jorge Reyes Mendiola The Risks and Complications of Lap Band Surgery Like any surgical procedure, Lap Band surgery comes with risks and potential complications. These can include band slippage, erosion, infection, and problems with the band adjustment. It's important to discuss these risks with your bariatric surgeon and make an informed decision. Additionally, it's important to follow your surgeon's instructions and attend all follow-up appointments to minimize the risk of complications. How to Prepare for Your Lap Band Surgery in Mexico? To prepare for your Lap Band surgery, you should stop smoking and avoid taking any blood-thinning medications for at least 2 weeks before the procedure. You should also arrange for someone to drive you to and from the surgery center and stay with you for the first 24 hours after the procedure. During your consultation, your bariatric surgeon will give you specific instructions and answer any questions you may have. The Benefits of Lap Band Surgery in Mexico Not only does Lap Band surgery in Mexico save you money, but it also offers a number of benefits for your health and well-being. You can expect to lose weight gradually and safely, reduce your risk of obesity-related health problems, and improve your overall quality of life. With the support of your bariatric surgeon and the commitment to a healthy lifestyle, you can achieve your weight loss goals and finally feel confident and comfortable in your own skin. In conclusion, Lap Band surgery in Mexico is a fantastic option for individuals looking to take control of their weight and improve their health. With the lower cost and high-quality medical care, you can receive the same results as you would in the US, without breaking the bank. So, what are you waiting for? Book your appointment today and start your journey to a happier, healthier you!
---
Best Bariatric Surgeons in Mexico for Gastric Band
Here you can find more information about the best gastric band surgeons in Mexico who are well-experienced in providing high-quality bariatric surgeries to local and foreign patients. Some are proud members of prestigious organizations and have extensive training abroad and in the country. Want to find an English-speaking Mexican surgeon? No problem! Many are already fluent in English, and others that are not, offer bilingual assistance.
Therefore, you can have a stress-free decision when choosing the right bariatric surgeon in Mexico. We are here to help you connect with the best surgeon for your specific situation and consult with him before going to Mexico. Today, we introduce you to the following profiles of certified weight loss surgeons in Mexico:
---
Why Choose Lap Band Surgery in Mexico?
The decision to undergo LAP-Band surgery is a significant step towards achieving sustainable weight loss and better health. Choosing the right destination for this transformative procedure is crucial. In this guide, we'll explore five compelling reasons why you should consider LAP-Band surgery in Mexico as your path to a healthier and more vibrant life.
Expertise and Experience: Mexico boasts a team of highly skilled and experienced bariatric surgeons who specialize in LAP-Band surgery. Their expertise ensures the best possible results for patients.
Affordability: LAP-Band surgery in Mexico is often significantly more cost-effective than in many other countries, making it accessible to a wider range of individuals. Affordable packages are designed to make this transformative journey attainable.
State-of-the-Art Facilities: Mexico's medical facilities are modern and equipped with the latest technology, ensuring patients receive top-notch care and access to cutting-edge LAP-Band surgery procedures.
All-Inclusive Packages: LAP-Band surgery packages in Mexico often encompass everything a patient needs, from initial consultations to surgery and follow-up care. This streamlines the experience, reducing logistical concerns.
Proven Success: Mexico has a strong track record of successful LAP-Band surgery outcomes, with many patients achieving significant weight loss and improved health. The country's reputation as a reliable destination for this procedure is well-established.
Choosing LAP-Band surgery in Mexico means embarking on a transformative journey guided by experts in a country that combines affordability, expertise, and a commitment to your well-being. It's an opportunity to achieve sustainable weight loss and reclaim your health and vitality.
Where is the best place for bariatric surgery in Mexico?
There is more than one place where you can have safe, effective, and affordable bariatric surgery in Mexico. The best places for bariatric surgery in Mexico are Tijuana, Mexicali, Merida, and Reynosa, where you can easily come by road or air.
The proximity, comfortable facilities, and low-cost lap-band and other obesity surgeries are the main reasons North American patients visit Mexico.
If you would like to expand your stay in Mexico to relax before or after the surgery, here are some interesting places you can explore:
IkKil Cenote

The Ancient Fortress of Tulum

Chichen Itza

Cancun beaches

Los Cabos

Copper Canyon: Mexico's Grand Canyon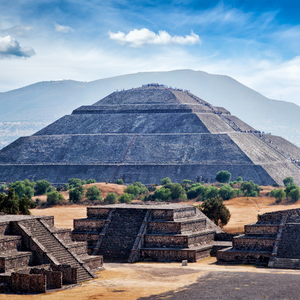 Chichen Itza - UNESCO World Heritage Site
---
Choose LAP-band surgery in Mexico and Lose Weight!
LAP-band surgery in Mexico helped hundreds of patients to lose weight and improve their health. It can help you too. If you need more information or want to get your free price estimate, contact our PlacidWay team. We are happy to help you plan your trip to Mexico for gastric band surgery.
---